KWC directs to ensure security for women at KSRTC Bus terminal
Kerala Women's Commission (KWC) has directed the concerned authorities to ensure better facilities and security for women at KSRTC Bus Terminal. Commission member Adv.MS Thara had directly verified the facts and had confirmed certain lapses that required immediate intervention and then directed the concerned authorities for action.
Currently, men and women have to go through the same narrow passage to enter the toilets at the KSRTC bus terminal, which needs to be changed. To prevent dim lights, adequate lights need to be in place. At the Police Aid Post, women police presence should be ensured with all facilities.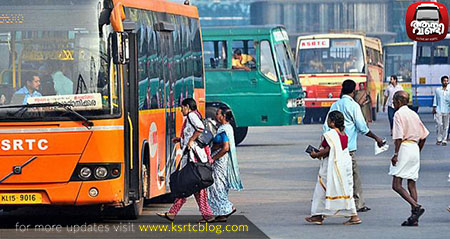 KSRTC women employees should have a retiring room to relax after work. The beggars at the bus terminal pose security threat to the women and the authorities concerned should prevent beggars. To bring this to the notice of the concerned authorities, the Commission has written to KSRTC managing director, KTDFC general manager, city police commissioner and city corporation mayor and has sought for prompt action.
Women commuters and Transport employees had raised their concerns and complaints to the concerned authorities earlier, yet it was not redressed which prompted the Kerala State Transport Employees Union Women Sub Committee to approach KWC. Following that, Commission member Adv.MS Thara made an inspection visit to the KSRTC bus terminal to assess the reality.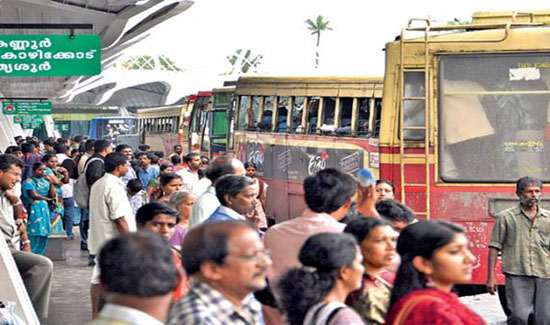 The Commission has also taken action in an incident wherein a girl student appearing for entrance exam while commuting in the Kozhikode KSRTC Superfast Bus had sought to stop it a particular point at midnight, yet the bus did not stop. KWC has sought a report on the incident from KSRTC authorities. The Commission held that during odd hours when a woman's security has to be prioritised, it is a serious lapse on the part of the bus staff who had not shown the presence of mind and failed to uphold basic humanitarian values.
The Commission has sought the KSRTC executive director to submit the action taken report in the matter within two weeks. KWC chairperson MC Josephine has directly intervened in the matter and has issued a directive to the KSRTC authorities to ensure that all buses including superfast buses do stop at the point that the women request for when commuting during night hours.