Passengers of a low-floor bus of the Kerala State Road Transport Corporation (KSRTC) had a miraculous escape when it was gutted in a fire at Kuruthikalam near Arakkulam on the Thodupuzha-Puliyanmala State highway at 9.30 a.m. on Saturday.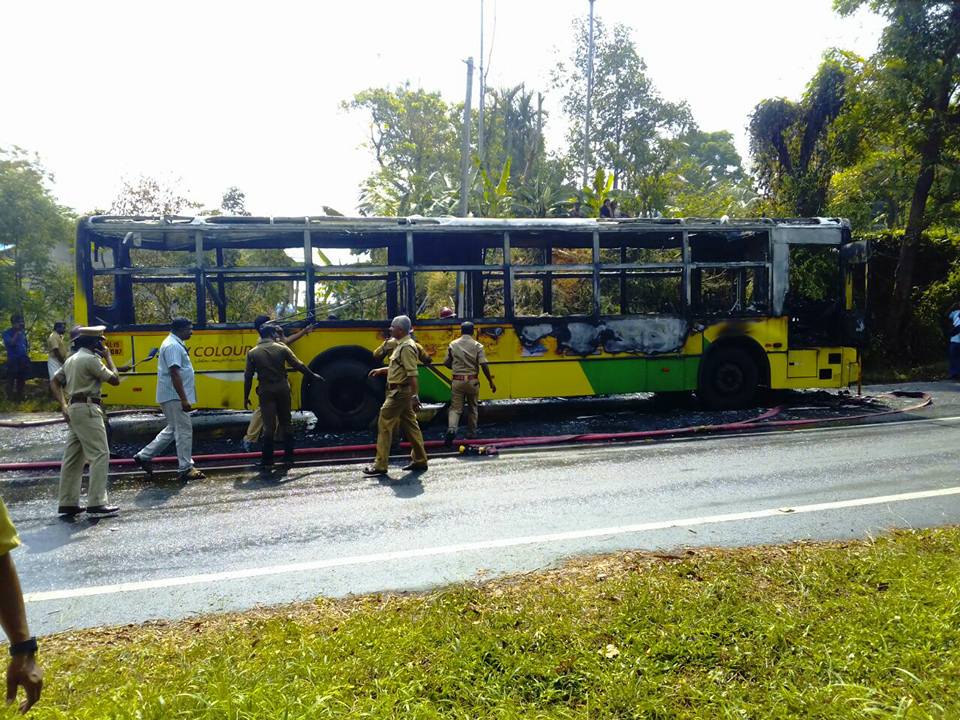 The bus, belonging to the Moolamattom depot, was plying on the Thodupuzha-Kattappana route. There were 37 persons, including the staff, when the fire broke out.
Smoke started emanating from the engine when it was negotiating the Kuruthikalam curve and the driver immediately stopped the bus. The volume of smoke increased and the emergency door was opened for the safe exit of passengers.
The police said the cause of the fire was yet to be ascertained.
Local people and Fire and Rescue Services personnel from Moolamattom worked for an hour to put out the fire.
Pics sources: Group members from KSRTC Blog – Aanavandi