An indefinite strike called by KSRTC employees demanding various needs, has been withdrawn. The strike was to have started from Tuesday morning.
The decision to call off strike was taken after KSRTC employees' organisation leaders held discussions with Transport Minister Thiruvanchoor Radhakrishnan.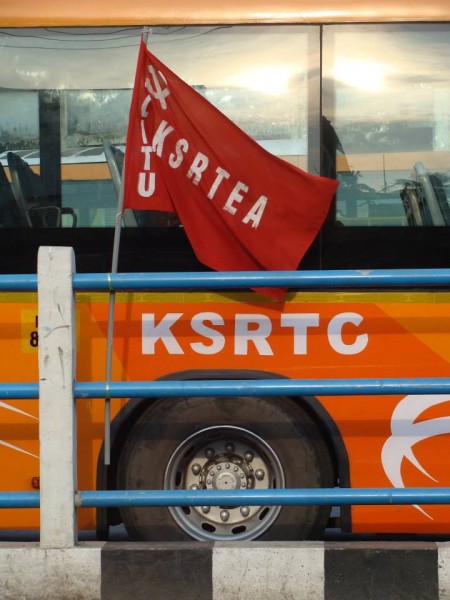 The minister reportedly promised to clear their pension dues and pay eight percent of their DA by September.
KSRTC Employees Association had called for strike, demanding clearing of pension/DA dues, implementing the assurances given by the chief minister, recruitment of all candidates recommended by the PSC, hiking Empanel wages and extension of ETM.
News: Kaumudi