The Kerala state road transport corporation (KSRTC) has rescheduled the services connecting Cochin International Airport Ltd (Cial) and northern cities.
"The transport corporation kicked off nine services to Thrissur, Guruvayur and Ponnani in the first week of September. It has received a good response from passengers coming from and going to the airport. However, a few services had to be rescheduled due to poor passenger turn out. This prompted us reschedule the services from this week. Now, the collection has increased," said K P Vincent, assistant works manager (Thrissur Zone), KSRTC.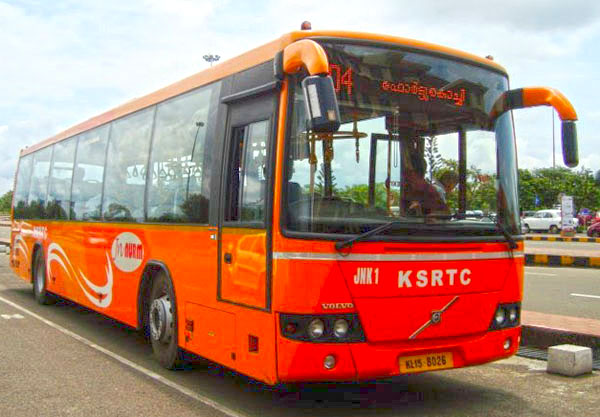 KSRTC also plans to introduce more services after Sabarimala pilgrim season.
Meanwhile, the authorities have started procedures to put timetable of bus timings inside the airport. "We are getting requests from passengers, mainly from Malappuram, to put up timetables inside the airport. We have also decided to provide a helpline number to provide assistance to passengers at the airport in next two weeks," the officer said.
People in Tirur, Ponnani and Guruvayur areas have welcomed the KSRTC's move. Various non-resident Keralites' (NRKs) associations are on a mission to campaign for more KSRTC services.
"Though it took years for KSRTC to start services connecting airport and northern districts, we welcome the initiative. Now, our efforts would be to give maximum publicity to the services through mouth publicity, social media and Gulf friends' circle," said Thiruvathra Hashim, chairman of Gulf employees' Keralite organization (GEKO), an Abu Dhabi-based organization of NRKs.
On Saturday, the association circulated 2,000 notices with details of airport services at Tirur private bus stand.
All the nine services are fast passenger services. A ticket from airport to Ponnani would cost Rs 85, while the ticket charges to Thrissur and Guruvayur from airport are Rs 44 and Rs 66, respectively.
KSRTC authorities said the maximum services from airport are arranged in morning and late evening hours for the benefit of passengers, especially those coming from the Middle East.
Times of India