The 'reloaded' online reservation portal of the Kerala State Road Transport Corporation (KSRTC) would be available from October 15, with the officials assuring it would finally fix technical glitches associated with the e-portal earlier. Numerous complaints had poured in about the online reservation site 'Saarathi' citing instances when applicants lost their money after the site got hanged midway through the reservation process.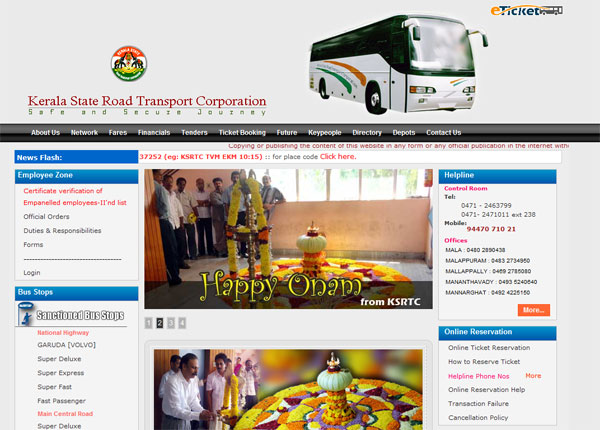 "The website using higher bandh width and server capacity would be made operational from October 15. KELTRON is entrusted with the full responsibility and we've asked them to fix all the glitches found in the earlier portal. The efficiency will be tested in various stages and only if it's found successful, the fee will be handed over," said R Prithviraj, Co-ordinator, EDPC (Electronic Data Processing Centre.
Initially reservation for 261 buses can be made through the online portal. Another 250 buses will be available for reservation in the next two months. In the past, there were instances when more than one commuter were allowed one seat. Also many got reservations for the next day rather than the one which they entered in the e-portal. "All that will be rectified. The new software will also be used at reservation counters in all the depots," the officer said.
Deccan Chronicle