The ailing Kerala State Road Transport Corporation (KSRTC) is gearing up to get a working capital loan of Rs.300 crore from the Kerala State Power & Infrastructure Finance Development Corporation to overcome the financial crisis in the transport utility.
The move comes at a time when the KSRTC is trying to exit the loan liability of the Kerala Transport Development Finance Corporation (KTDFC) by taking loans from a consortium of nationalised banks at low interest rate. The government has given its nod for the request put forward by the Chairman and Managing Director, KSRTC, to avail the loan offered with 12.5 per cent annual interest, official sources told The Hindu .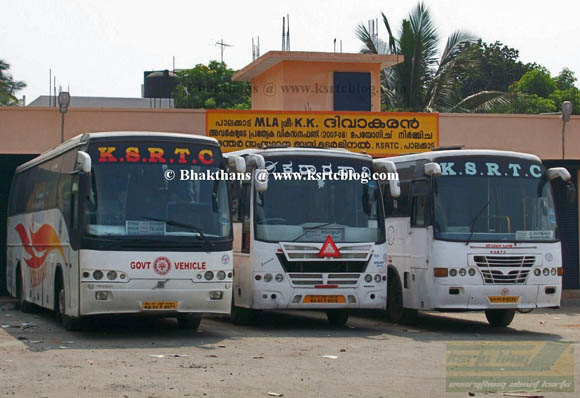 The government, while giving the consent, has made it clear that it will not bear the liability arising out of the loan and that it will not stand as guarantor. The KSRTC CMD has been given the authority to mortgage the Palakkad bus depot as collateral security against the loan.
The Principal Secretary, Transport, in the order for the government, has asked the CMD to submit the necessary documents to the Kerala State Power & Infrastructure Finance Development Corporation in testimony of its freehold of the land.
Though the CMD has sought the loan for infrastructure project of the KSRTC, the order issued by the Principal Secretary says it is for overcoming the liabilities and the financial crisis.
The KSRTC had earlier taken Rs.300 crore as working capital loan from the District Cooperative Bank, Ernakulam, and another Rs.200 crore from the District Cooperative Bank, Palakkad. For both the loans availed from the Cooperative Banks to reduce the liabilities, the Government has stood as guarantor.
The decision to knock again at the doors of the financial institutions comes in the wake of the revenue from the fleet dwindling, cess collection not up to expectations and the Finance Department not extending the needed support.
Decision to knock the doors of financial institutions comes in the wake of the dwindling revenue. Government says it will not bear the liability arising out of the loan
News: The Hindu