KSRTC depot: Passenger safety takes the back seat
When modern public transportation systems provide immense significance to security and safety , the Kerala Road Transport Corporation(KSRTC) is least concerned about these aspects.
The Ernakulam depot, which is one of the busiest transport points in the city, does not have a proper surveillance system to monitor the people thronging its premises. According to KSRTC more than 50,000 commuters come here on busy days like Mondays and weekends.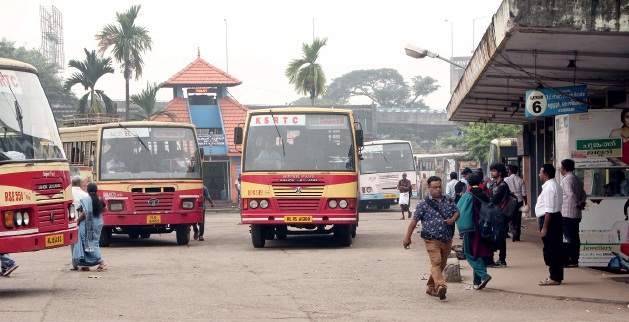 "People can enter the bus depot's administrative building through different exit and entry points. Apart from commuters and staff, one can find a lot of random people at the bus depot and surrounding areas.It is a scary situation. There is no security check," said Hari Singh from Bengaluru.
It is mainly long distance travellers who come down to the bus station during night.
Many services operated by the governments of the neighbouring states also begin and end their trips at Ernakulam depot.
"Youngsters, women and professionals working in cities like Bengaluru, Mysuru, Chennai, Madurai and Coimbatore frequent the depot at night to catch long distance buses. There is no facility to keep their baggage, and they have to drag it through filth. Except for a small waiting room for women, there is no proper facility for the passengers to relax. Unlike the railway stations, people are unsafe and are scared to carry money and withdraw money from ATMs in this place, said Sidharth Jayan, a student.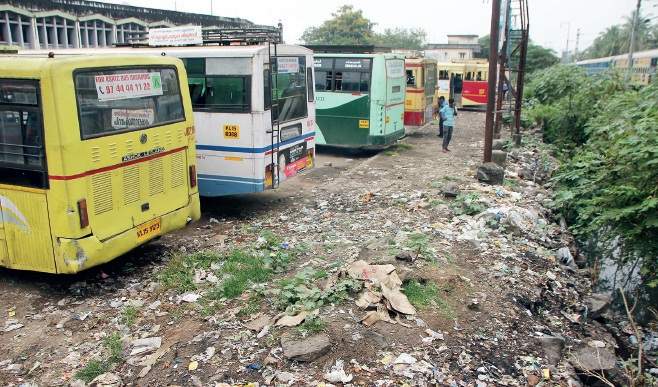 Traders who run small business outside the KSRTC bus station's premises said that once darkness engulfs the depot, s anti-social elements begin to occupy the region. It is pointed out that the bus depot and surroundings is a hub for open solicitation.
"I closed down my shop by 6 pm as it is not possible for any decent and self-respecting person to stay back in this place," said Saithu, who runs a teastall on Vivekananda Road.
Employees too are of the opinion that KSRTC should put in place advanced security and safety systems. "Only if commuters find bus stations and buses safe and comfortable will they be willing to travel by public transport. Public transportation scenario in the city is undergoing changes. And, KSRTC will also become part of this change. Who will want to make a journey under unsafe and untidy circumstances? The state government and transport department will have rework their concepts," said a senior official.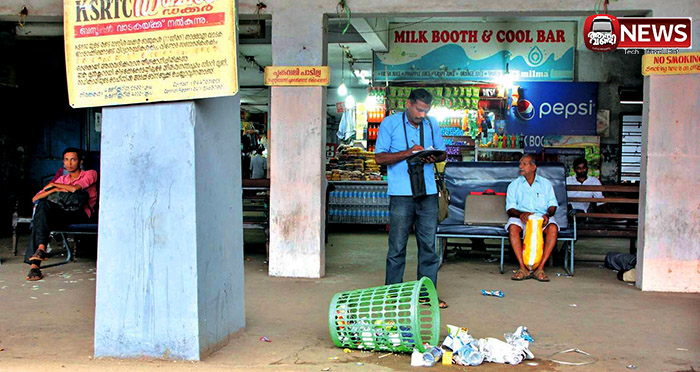 Meanwhile, central police said that a patrol vehicle pass through this area every halfan-hour during night. Earlier, law and order issues were frequently reported from the area. "Of late the number of distress calls have come down. Presence of people from transgender community, who used to indulge in crime, were a serious concern. Now even that has also reduced," said sub-inspector (in-charge) Saju K Verghese.