The Kerala State Road Transport Corporation (KSRTC) could get Rs 480 crore per year by way of cess and non-Plan funds to distribute its pension dues, the state government has told the Kerala High Court.
The state transport corporation is trying to transfer the high-interest loans to public sector banks, the government said in an affidavit filed by Transport Secretary Dr. V.M. Gopalan Menon before the high court.
It also said a proposal for a pension programme in association with the Life Insurance Corporation of India was dropped due to stiff resistance from the employees' unions.
The government has released Rs 331.65 crore to the corporation in the last financial year and initiated a programme to revitalise the corporation.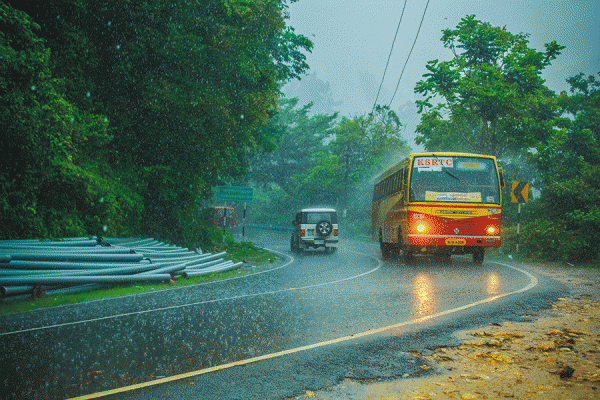 The government has also allowed the KSRTC to collect Rs 20 crore on an average per month as cess. The Corporation will also be given Rs 20 crore per month as non-Plan share from this year, the government said. These would add up to Rs 480 per year, which could be utilised for paying pension dues.
The government's affidavit was in response to a case filed by the KSRTC Pensioners' Organisation, which alleged that the government was yet to abide by a court order in December 2014 on the measures to be taken to overcome the corporation's financial crisis, including the distribution of pension dues.
The Transport Secretary sought to refute the pensioners' allegation that the government had ignored the court order. The high court had ordered the government to pay the dues it owes the KSRTC in connection with the free travel offered to various sections of society.
The onus of determining the amount due was on the KSRTC, the government contended. The Accountant General does not put a figure to the dues in the corporation's audit reports until financial year 2012-13, the affidavit said. The Transport Secretary said the government was unable to pay the dues unless the corporation comes up with a figure.
A meeting chaired by Chief Minister Oommen Chandy on December 22, 2014 had taken several decisions to improve the day-to-day activities of the corporation and better administration. The government was trying its best to revitalise the KSRTC and it will take necessary actions after evaluating the progress reports carefully, the affidavit said. Corrective measures will be taken if necessary, it added.
News: Manorama Online