Kerala bus driver dies on the wheel with cardiac arrest; passengers unhurt
Several passengers had a miraculous escape when the driver of the private bus they were travelling in succumbed to a massive cardiac arrest at Kanattupara along the Pala-Thodupuzha route at 4.15 pm on Saturday.
The deceased, Vinod, hailed from Odiyapara, Vannappuram near Thodupuzha. Eye witnesses said the 50-year-old suffered chest pain. He soon moved down gears of the jam-packed bus and managed to stop it by hitting it against a roadside retaining wall. None of the passengers suffered any injury.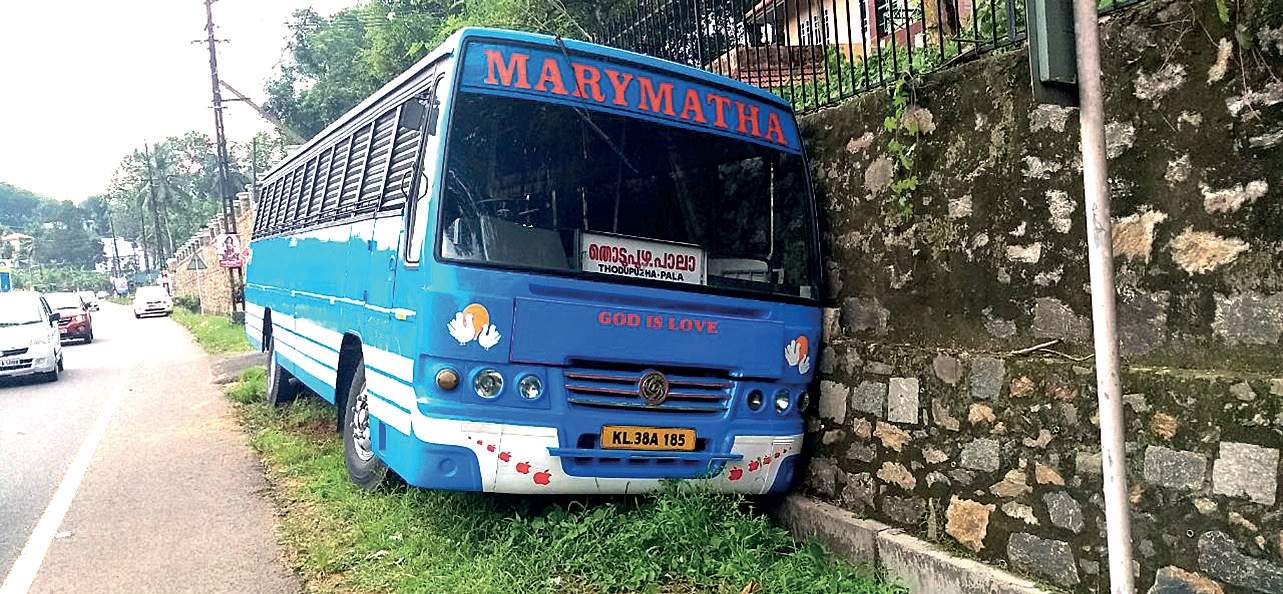 Though the passengers and other employees took Vinod to a nearby private hospital, his life could not be saved.