Ajman Police help penniless visitor return home
The community division of the Ajman Police came to the aid of an Arab visitor who arrived in the country looking for a job but could not succeed in his efforts and ultimately ran out of money.
Their timely help prevented the man from overstaying and ending up as an illegal resident.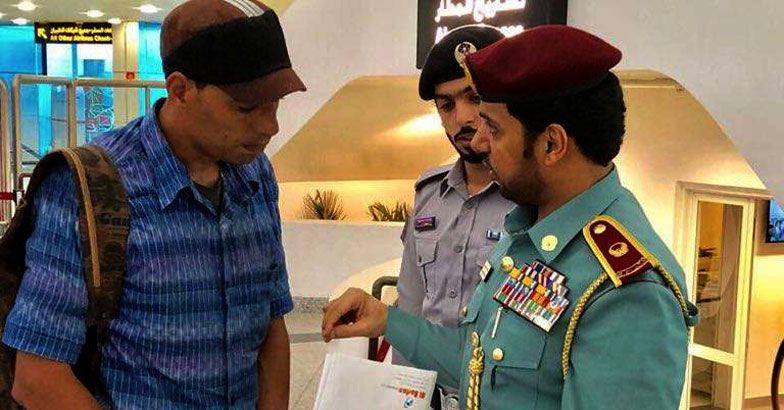 The visitor himself approached the police seeking help saying that he no longer had any means to support himself and had no relatives or friends in the UAE to fall back on.
Major Dr Mohammad Bin Hazeem Al Suwaidi, Head of community police division at Ajman police, said the police provided him with necessary help including air fare.
The man travelled to his home country on Wednesday after the police provided him with a ticket in addition to additional funds to meet his essential needs.
Major Al Suwaidi said the man was facing difficulties in finding a job but at the same time he was concerned about being reduced to an illegal resident and hence approached the police for assistance in leaving the country.