Implementing the double advantage of driver-cum-conductor on long route services, especially on lucrative routes such as Thiruvananthapuram-Bengaluru, Ernakulam-Bengaluru and Kottayam-Bengaluru, will help cut down operational costs and improve manpower productivity.
Karnataka has an edge over Kerala as the former has already implemented the system. "Here we have just one driver and a conductor. The latter has no other job except issuing tickets. Ironically, as such services run on reservation basis, the duty of a conductor is completed even before it starts. Besides, such services have few stops," says V V Haridas, president, Kerala State Transport Employees Welfare Association (KSTEWA). The Corporation incurs a loss of around Rs 7,000 on one trip because of this.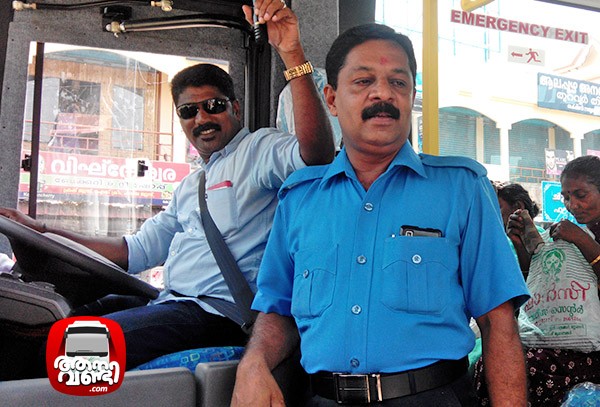 "A conductor's seat could fetch an amount of Rs 3,600. A conductor is paid for six duties which comes around to Rs 3,000, if he is newly appointed. But in most cases, they are senior grade conductors and thus the amount goes up," Haridas points out. There are 10 multi-axle and around 300 other inter-state long service operations and shockingly, every 10 multi-axle bus meets with accidents as the driver lacks sufficient sleep, points out Dijo Kappan, managing trustee, Centre for Consumer Education.
Moreover, it violates the Motor Vehicles Department (MVD) rule that a driver should be allowed behind the wheel only for eight hours with two hours of rest, before the next service begins. The flexi-rate given by Karnataka is yet another attraction.
"On weekdays, especially on Tuesday, Wednesday and Thursday, the number of passengers is comparatively low. In such cases, the Karnataka Road Transport Corporation (RTC) reduces the rate, whereas Kerala sticks to its original rate. "There was an instance where the driver had to take a trip with just one passenger," pointed out K V Anilkumar, treasurer, Kerala State Transport Employees Welfare Association (KSTEWA).
"Even inter-state private bus operators provide two drivers and a conductor making passengers opt for either Karnataka RTC or private operators which assures safety." Areas such as Idukki and Wayanad have no access to the rail network. "We do not know why the Kerala State Road Transport Corporation (KSRTC) is yet to tap such areas that have huge potential." he added.
Haridas said, "Karnataka RTC (Road Transport Corporation) has entrusted private agencies for booking. In Kerala, passengers struggle as there are only a few depots where they can book tickets. Besides, the creation of posts such as station master, ground duty staff and point duty staff drains the Corporation money.
In 2010, a French financing company said that it would loan Rs 2,000 crore to the KSRTC with a clause that the first two years would be interest free and later, the interest rate a minimal two percent.
Owing to the hue and cry raised by the unions, KSRTC rejected the proposal outright, thus throwing away a golden opportunity to save itself from giants like Kerala Transport Development Finance Corporation (KTDFC) and others that offer loans to KSRTC at an interest rate of 14 to 16 per cent.
News: New Indian Express