How KSRTC accelerated its earnings this Onam?
The Kerala State Road Transport Corporation (KSRTC) has literally hit a jackpot this Onam. The KSRTC, perennially in the red, collected an extra Rs 10 crore compared to the festive season last year. The corporation netted Rs 36,47,39,111 in seven days of the Onam season last year. This year, between August 30 and September 06, its collection was at Rs 46,48,05,262.
During the seven days last year, KSRTC operated 32,176 schedules. This time it operated 39,222 schedules in eight days. The authorities told Manorama Online that the success has to be credited to team work.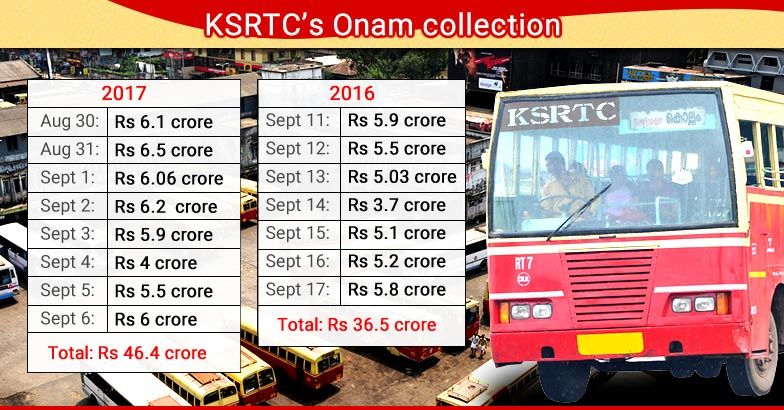 However, there was a slight fall in the Onam collection of KURTC buses. Last year it collected Rs49,53,402 during Onam. This year it dipped to Rs 45,64,321.
The KSRTC had in fact adopted tough measures to increase collection. It controlled employees' leave, and asked staff in the operating section to report for duty at least during one of the four Onam days. The corporation also added more long-distance and inter-state services from the main centers. It also operated special services to tourist locations.