The KSRTC on Wednesday approached the Kerala High Court seeking permission to ply buses allotted to Kochi city under the Jawaharlal Nehru National Urban Renewal Mission (JNNURM) to destinations outside the city limits and to conduct special service for the Sabarimala pilgrims from Ernakulam.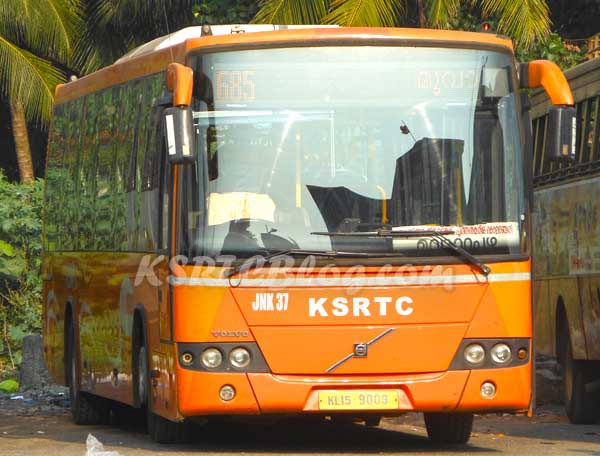 The High Court had passed an order refraining the KSRTC from conducting the service of low-floor buses out of the city.The KSRTC submitted that there was a change in circumstances with regard to the operation of JNNURM service in the state. The Central Sanctioning and Monitoring Committee meeting held on September 24, 2013, decided to grant fund for JNNRUM buses for the five clusters in the state.
Now the entire state of Kerala comes under the JNNURM Scheme and it was accepted due to the geographical and road condition and density of population of the state. Unlike Tamil Nadu and Karnataka or other states, almost all the parts of the state of Kerala are thickly populated. As per the guidelines of the Central government related to the funding and purchasing of JNNURM buses, formation of special purpose vehicle for the operation and maintenance of these buses is mandatory.
Under the circumstances, the Central government has recommended that the model implemented by the Karnataka State Road Transport Corporation for operation of buses purchased under the scheme would be ideal to the state. A large number of professionals are coming to Ernakulam town from centres like Kottayam, Thrissur, Alappuzha, Thodupuzha and Pala. There is a demand from every corner of public for conducting AC low-floor buses to the stations. And there is a demand to ply AC low-floor bus services to Pamba for Sabarimala pilgrims. Hence, the KSRTC has sought a directive to modify its earlier order passed on September 24, 2013, refraining it from plying the buses out of the city so as to operate the buses to nearby cities like Alappuzha, Thrissur, Kottayam, Thodupuzha and Pala.
New Indian Express