In a major directive that could benefit those awaiting appointment as reserve conductor with the Kerala State Road Transport Corporation, the Kerala High Court on Wednesday directed the corporation to issue appointment order to the petitioners who are already advised for posting by the Public Service Commission, within two weeks.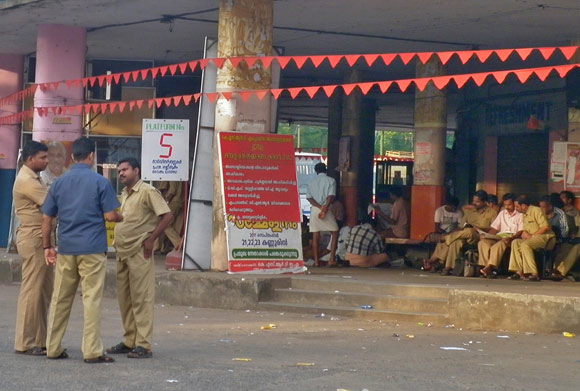 Justice V Chitambaresh directed the KSRTC to displace the temporary hands who are not entitled to regularisation if necessary to give appointment to the petitioners.
The court was considering a batch of petitions filed by applicants who were included in the PSC lists as per the notification dated December 21, 2010. The petitioners contended that there are 12,000 vacancies and the PSC had issued advance memos to them. But in 2011 KSRTC regularised 1220 persons while in January, 2013 another 229 were regularized in a clandestine manner.
The petitioners submitted that it is not fair on the part of the KSRTC to consider temporary hands while they have prepared a list.
The court expressed dissatisfaction and observed that the KSRTC has not satisfactorily explained as to why orders of appointment have not been issued to the petitioners despite the fact that they were advised by the Public Service Commission. The KSRTC has not filed any counter-affidavit or statement with specific reference to the aspect even though several opportunities granted, the court observed.