In a bid to reduce the financial burden due to the high interest rate on loans availed of from the Kerala Transport Development Finance Corporation (KTDFC), the state government had urged nationalised banks to take over the loan and provide it at cheaper interest rates, Transport Minister Thiruvanchoor Radhakrishnan told the Assembly on Monday.
"If nationalised banks take over the loan, the government will save Rs 420 crore a year on repayment," he said adding that the process of switch-over from KTDFC to nationalised banks was in the final stage. The minister was replying to the discussion on demands for grants in the budget. The Opposition  boycotted Thiruvanchoor's speech even though it participated in the discussion.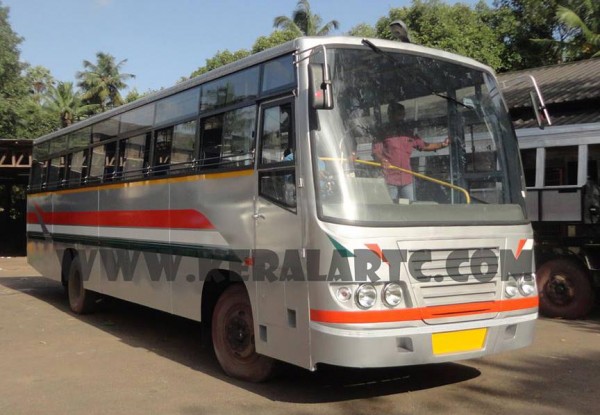 The Transport Minister said that, from now on, the pension of KSRTC employees would be disbursed from the 15th of every month. "The government wants to start on a clean slate by July," Thiruvanchoor said. He added that the government would avail of a loan of Rs 107 crore to pay the arrears from October 2014 to March 2015, of those employees who drew Rs 15,000 and above as pension.
The KSRTC would launch five super class services from Peenya terminal in Bangalore in the first week of August, Thiruvanchoor said. The routes are: Bangalore-Kannur-Kozhikode (via Kutta) and Bangalore-Palakkad-Thrissur- Ernakulam (via Salem).  The government had entered into an agreement with the governments of Karnataka, Telangana, Andhra Pradesh, Goa, Puducherry and Tamil Nadu for inter-state bus service. Services would be launched to Chennai, Puducherry, Panaji-Goa, Mumbai, Pune, Hyderabad, Tirupati and Puttaparthy in the next three months. A total of 20 buses would be procured for the purpose, he said.
The KSRTC would launch 200 ordinary buses and 50 deluxe buses.
KSRTC would also launch a high-speed service called 'Silver Line Jet' by the end on July using five buses. The distribution of passes and concession tickets would be modernised by using Radio Frequency ID cards.
Bio-metric attendance would also be introduced in the next two months.The construction of a bus terminal-cum-shopping complex in Nedumangad, Neyyatinkara and Payyannur would be completed within two months.
"ATM kiosks will be opened at 60 select bus stations across the state and KSRTC's courier service will be launched soon," he said.
News: Indian Express