The Kerala State Road Transport Corporation (KSRTC) has sought the State government's permission to introduce flexible ticket fares in its inter-State buses, to increase passenger patronage during weekdays.
The proposal is to reduce fare by up to 15 per cent from Tuesday to Thursday, while the existing fare will be retained from Friday to Monday when there is increase in daily collection. The flexible fare will be implemented in buses operating from Kerala to Bengaluru and Chennai and similar services envisaged to Mumbai, Goa and Hyderabad, if State government gives the go-ahead.
"The Karnataka State RTC and most private bus operators have a flexible fare system during peak seasons, with private buses often doubling the fare. Our buses are in demand during weekends and Mondays, but see a fall in the number of passengers between Tuesday and Thursday. This made us moot the proposal to reduce fares," a senior KSRTC official said.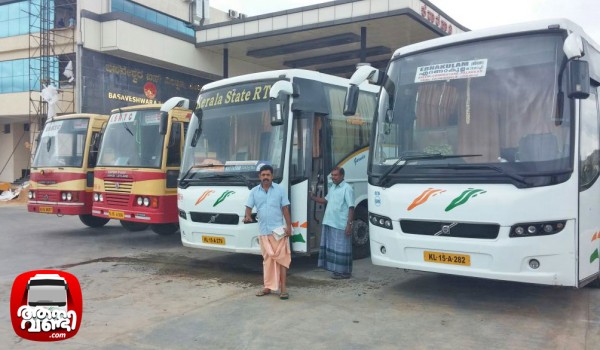 Report by September
Since private buses charge double the tariff during peak season, the KSRTC might demand a hike of up to 10 per cent at that time, it is learnt. The issue figured in Monday's Fare Revision Committee sitting chaired by former High Court judge Ramachandran Nair. The sitting saw consumer activists and representatives of bus passengers seeking up to 30 per cent fare reduction. The KSRTC has been asked to submit a report by September-end.
The managing trustee of Centre for Consumer Education Dejo Kappen expressed doubt whether the KSRTC's move will result in increased passenger patronage and subsequent hike in income. "The RTC has not done any study on it. . Already bus fare is about double that of train fare and any further hike will cause commuters to desert buses," Mr. Kappen said.
News: The HINDU