Though hit by acute shortage of funds, the KSRTC is not going slow on modernisation. KSRTC is introducing buses with driver-operated doors to be in tune with the amendment proposed by the state in the Motor Vehicles Act. Five buses with the facility, among a total 1,500 buses, are already on the road.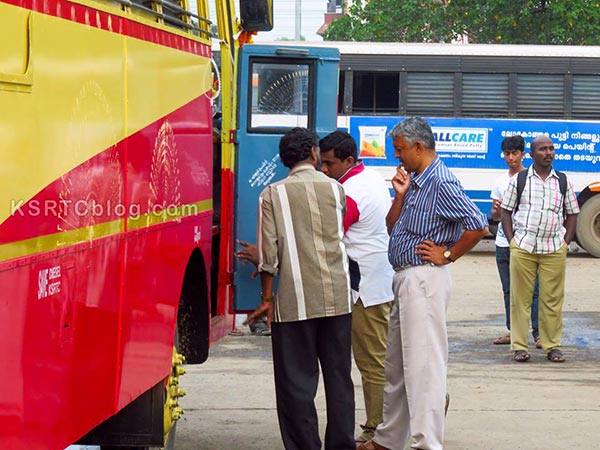 "As many as 1,350 buses have been purchased using the loan amount from the Housing and Urban Development Corporation Ltd (HUDCO) and all of them will be inducted during fleet expansion. The remaining 150 buses of the lot will be deluxe vehicles. We will not be replacing all the old buses with new ones – most of the new vehicles will be operated in addition to the existing vehicles," said KSRTC Managing Director and Chairman Antony Chacko.
The first among the five buses, from Thiruvananthapuram Central depot to Pampa, was flagged off a couple of days ago. The other buses have been operating between the depot to Kottayam, Ernakulam, Chengannur and Pathanamthitta. According to sources, the other buses will be on the road within 18 months. "The buses have been purchased and the assembling works are going on. The facility will reduce wear and tear of tyres as stopping the vehicles will be easier," source said.
News: New Indian Express