KOCHI: 'Safe and Secure Journey' has been the slogan of the Kerala state road transport corporation (KSRTC) ever since its launch in 1965. Even passengers prefer the KSRTC over private operators as it offers the safest journey 24X7. However, if sources in KSRTC are to be believed, cases of drivers reporting on duty drunk have become a real headache.
According to sources in the vigilance wing of the public transport body, at least 15 of its employees are suspended every month for drunken driving or for reporting on duty in an inebriated condition. "That's why we have decided to purchase a new set of breath analyser at the earliest," said a senior officer from the corporation.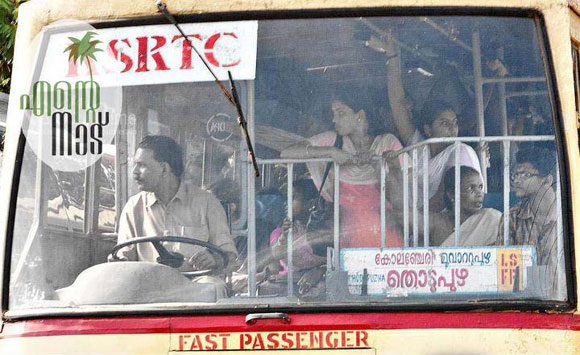 The corporation has 21 vigilance squads that are assigned to check drunken driving and other violations. "At present, we have 14 breath analysers. We have now sought more breath-analysers that can provide immediate test result," said vigilance officer A John. "At the same time, no accidents have been reported in the recent past due to drunken driving," he added.
The corporation has already invited tenders to purchase eight new breath analysers with printers, said sources.
The corporation's Staff Training Centre principal M S Rajendranath said that the institute offers five-day correctional training programmes to the drivers who are suspended for drunken driving. "They are taught yoga, made aware of the dangers of consuming alcohol, etc. Also, we take them to the workshop to show them the result of their insensitive and irresponsible driving and how much it damaged the vehicle," the principal said.
Even the employees' associations claimed that they have been issuing notices to their members not to consume alcohol at least while on duty, adding that no association will support a person who consumes alcohol on duty.
News: Times of India