Finally the Centre has sanctioned financial assistance for making Kerala Urban Road Transport Corporation (KURTC), formed as a subsidiary of the Kerala State Road Transport Corporation (KSRTC), operational. The sanctioning of the funds would in effect enable the KSRTC to purchase buses to be operated under the KURTC.
KSRTC was awaiting the assistance, 80 per cent of which will be provided by the Centre and the rest by the Local Self Government Department, to purchase 400 low floor buses to be operated under the KURTC.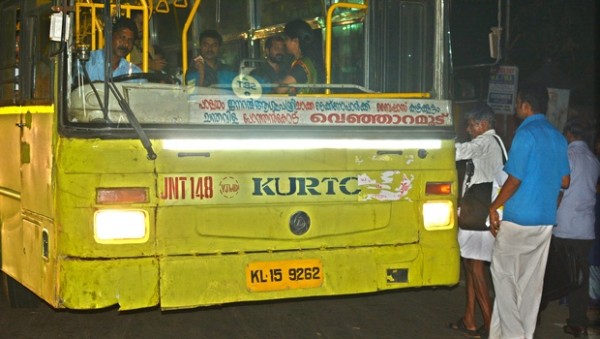 First instalment of the Central assistance, Rs 74. 47 crore, had reached the State Government in January which is to be transferred to Kerala Sustainable Urban Development Project (KSUDP). It is the KSUDP which has been entrusted with the management of the KURTC as the KSRTC has no direct role in it.
"It has been learnt that the assistance was sanctioned. We have to submit the details of the number of buses we would purchase with the fund and the amount needed for that to the KSUDP to get the fund," KSRTC Managing Director and Chairman Antony Chacko told Express. He said that the details would be submitted on Wednesday.
"The Central assistance is allotted in two instalments and the first instalment has reached the government. We have to get the fund transferred from the government by furnishing the details submitted by the KSRTC. The Centre would allot the second fund after monitoring the utilisation of the fund already sanctioned," KSUDP project director U V Jose said.
The KSRTC had to purchase 350 buses out of the proposed 400 buses under the KURTC. "We had to pay 10 per cent of the total amount in advance in order to purchase the buses. Volvo company had supplied 50 AC buses without taking advance money. KSRTC is already operating 320 low floor buses, which is now under KURTC, under the Jawaharlal Nehru National Urban Renewal Mission (JNNURM).
The plan is to buy 60 more AC Volvo buses and 290 non-AC buses. In total, KSRTC needs around Rs 260 crore to buy AC buses, including the payment of the 50 buses which Volvo had supplied and Rs 150 crore to purchase non-AC buses," a source in the KSRTC said. Among the 50 buses supplied by Volvo, registration of 45 buses have been completed.
Formed in November 2014, the official inauguration of the KURTC is yet to be held. KURTC is planning to hold the inauguration by month-end or in the beginning of March.
As many as 50 buses from various depots would be flagged off at the same time when the inauguration would be held at Thevara in Ernakulam.
News: New Indian Express