My dirt is better than your dirt because I was born in it, and I'll prove it by throwing mud at anyone who offends my lack of common sense while I'm wrapped in my national flag, in case I didn't get the point across already. Cinema artist Alencier Ley Lopez who got famous from the movie Maheshinte Prathikaram had expressed his protest against Sanghparivars intolerance on occasion of the Kamal's incident.
Malayalam actor Alancier Lay staged a one-man protest today in the streets of Kasargode against the BJP-RSS's vicious targeting of Malayalam filmmaker Kamal. BJP state general secretary had ordered Kamal to leave the country, just because he happens to be a Muslim. 
Kamal had, as the head of the State chalachitra Academy, which runs the International Film Festival of Kerala, said that it's unfair to arrest delegates from inside the theater over the national anthem issue. That's the only "crime" he had committed. Much of Kerala realized that he is a Muslim and that his full name is Kamaluddeen only after the corrupt BJP leaders started saying it publicly.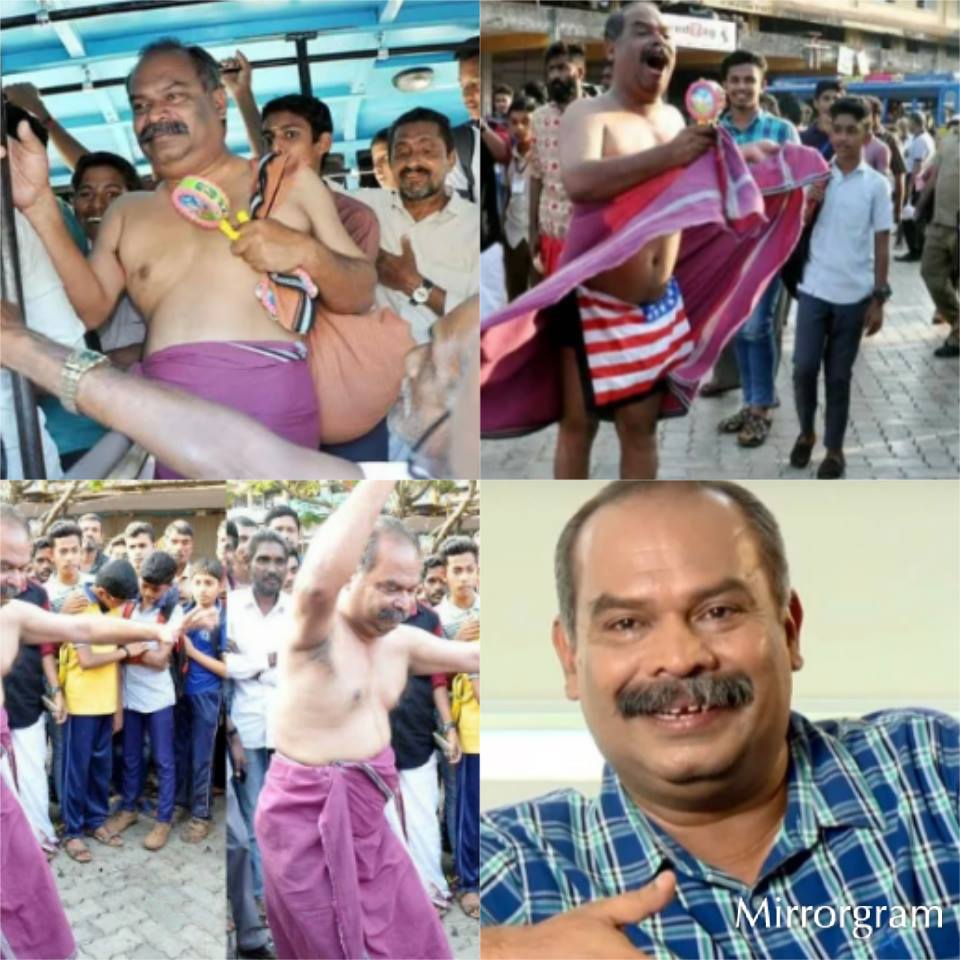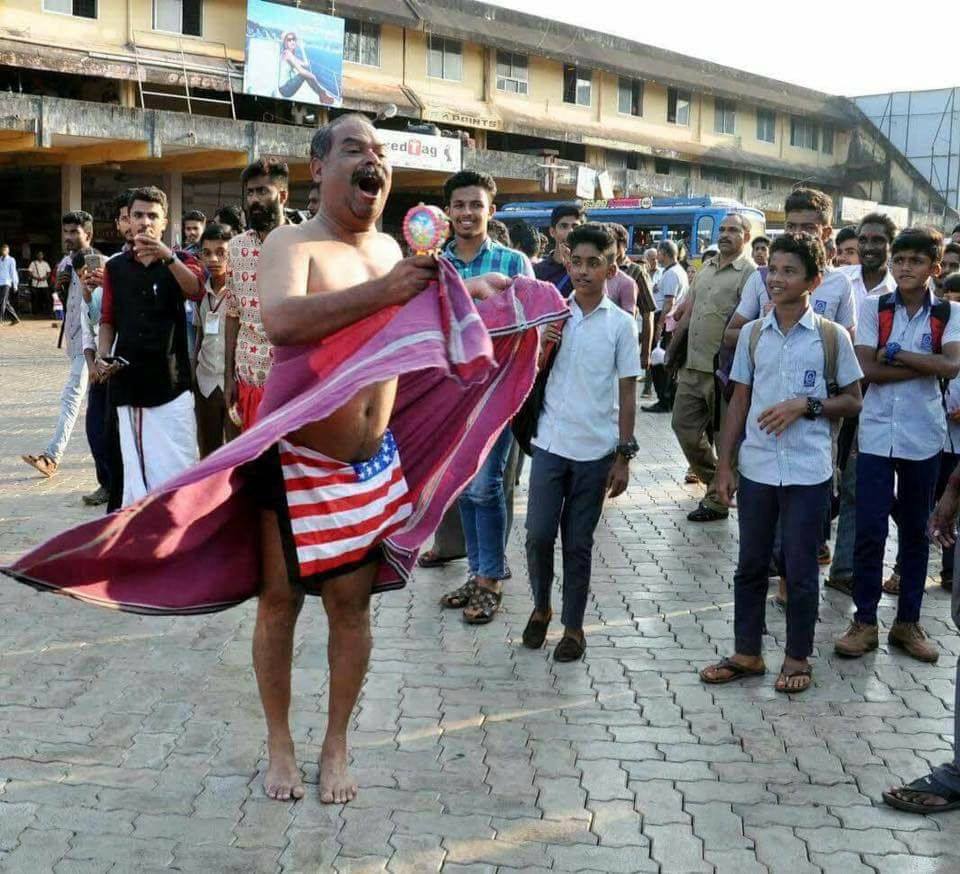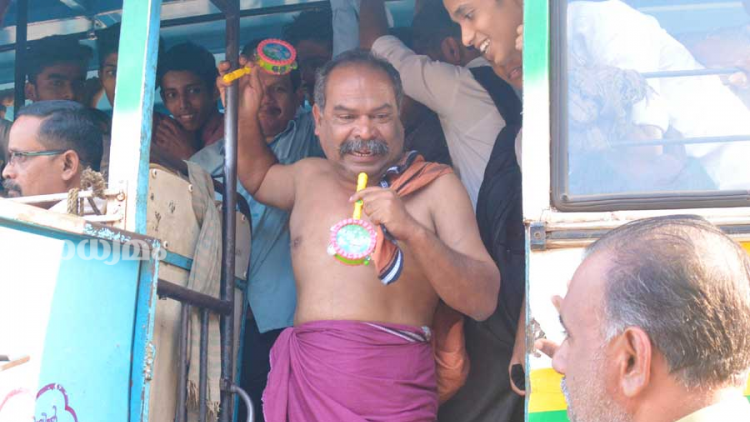 Alancier Lay said during his protest that it's unfortunate that people are being told to leave this country just because of their "name"… "Patriotism is not in your underwears," he said flashing his US flag underwear.
Sanghis won't be allowed to get away with this in Kerala, even though the major stars have remained silent.