Kerala Lines Scania Bus collided with a Lorry near Namakkal; 6 killed
Six people were killed when a bus rammed into a lorry near Namakkal in Tamil Nadu on Thursday. The Scania bus, Kerala Lines was heading to Bengaluru from Adoor.  Kollam natives Mini Varghese , son Shibu Varghese, Anjali Paul, Asher, Rijo and bus driver Sidharth were killed in the accident. 15 people were also injured.
The tragic incident took place at Kumarapalayam in Namakkal district on Thursday around 4 in the morning. The private bus which was on the way to Bengaluru collided with a lorry going towards Pallakkapayam.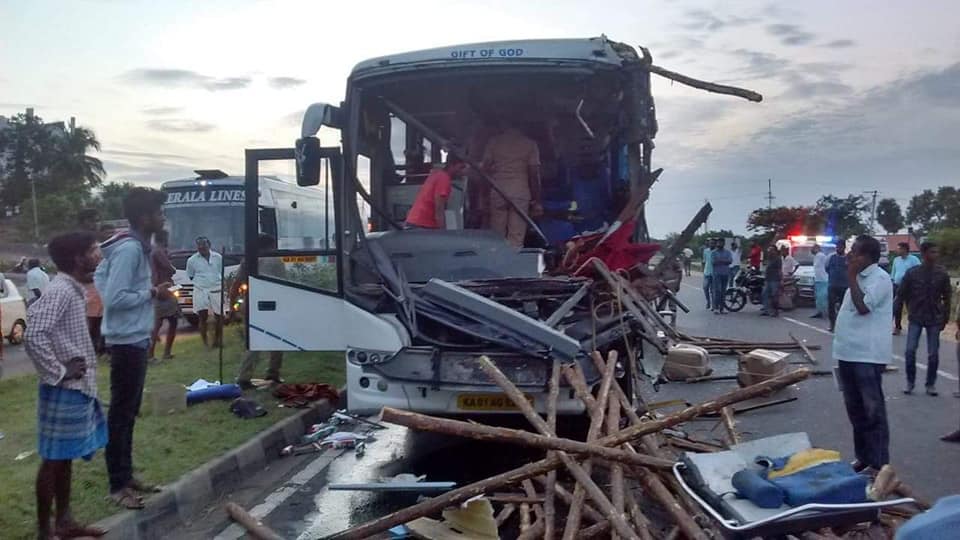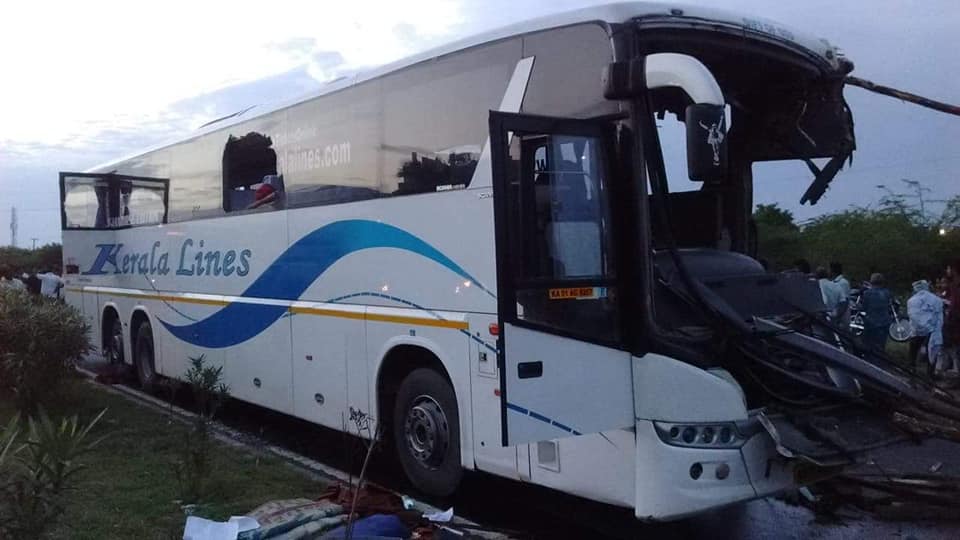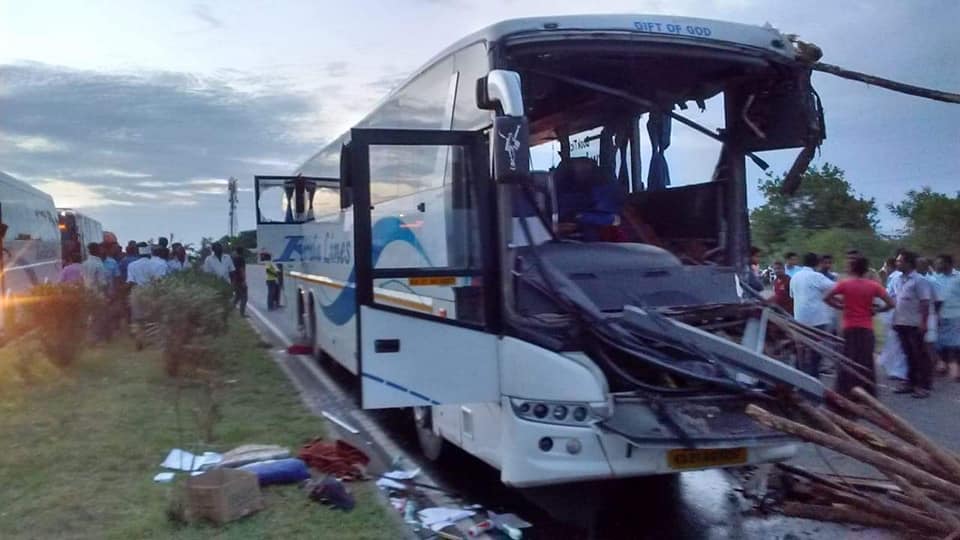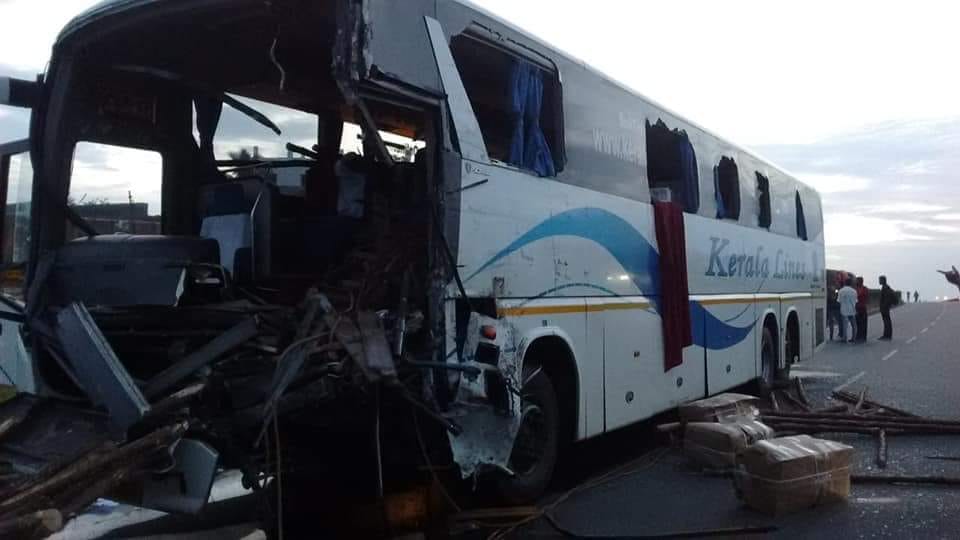 Most of the injured are in critical condition. Kumarapalayam police registered a case and initiated probe into the accident.
Disclaimer: Kindly avoid offensive, derogatory, unlawful and lewd comments while responding to reports. Such comments are punishable under cyber laws. Please keep away from personal attacks. The opinions expressed here are the personal views of readers and not that of Aanavandi.