Dussehra tragedy in Amritsar : At least 61 killed as train runs over revellers
At least 60 people have been killed on October 19 evening after a crowd of Dussehra revellers that had spilled onto railway tracks while watching burning of Ravana effigy was run over by a train near Amritsar. The train was coming from Jalandhar to Amritsar when the incident occurred at Joda Phatak. At least 300 people were at the spot watching 'Ravan dahan' at a ground near the tracks.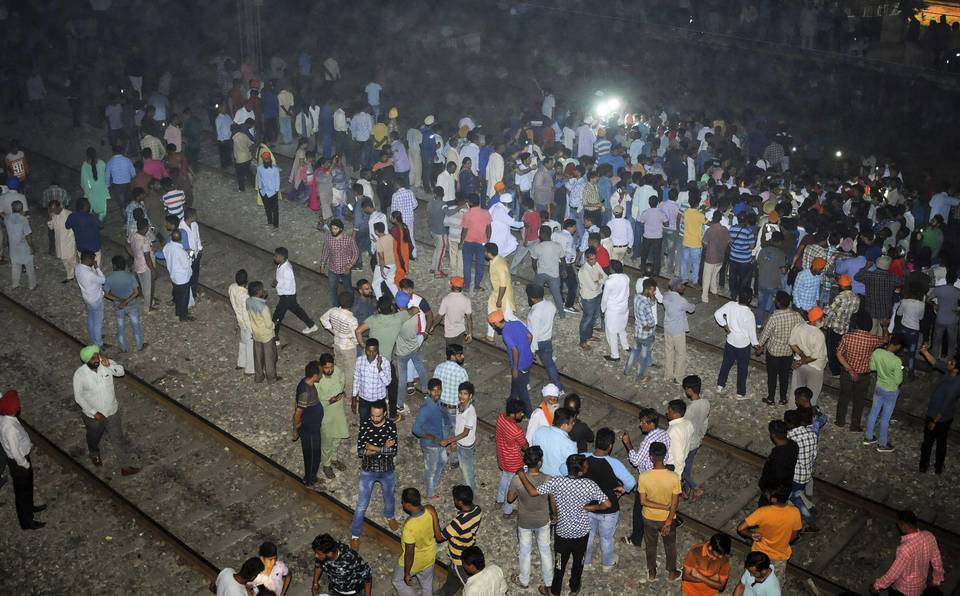 An official said the number dead has risen to 61. Earlier, Sub Divisional Magistrate Amritsar (I) Rajesh Sharma said 58 people have died and at least 72 injured have been admitted to Amritsar hospital.
"Exact figure is not known but it is definitely more than 50-60. We are still evacuating people," Amritsar Police Commissioner S.S. Srivastava said.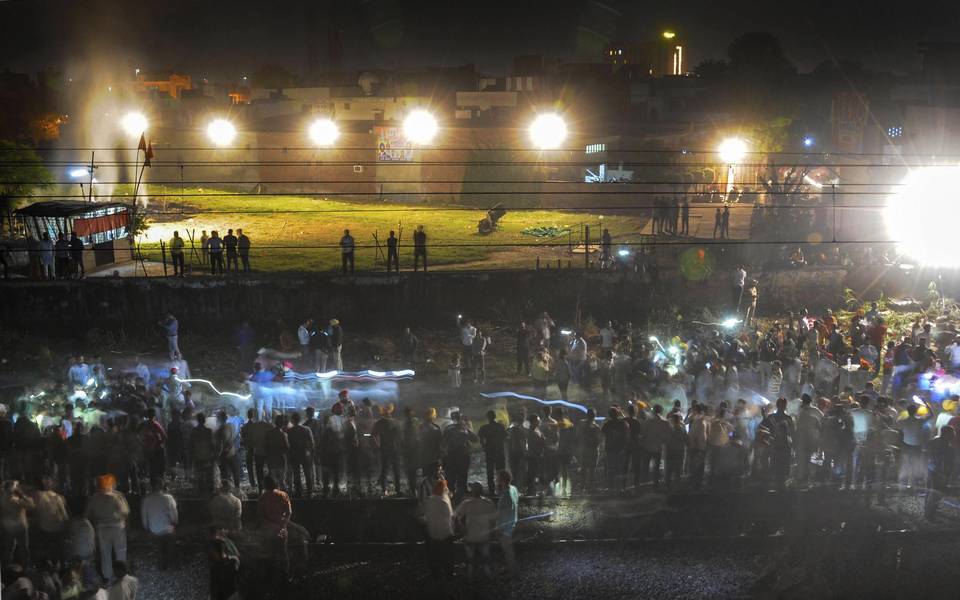 Railway helpline numbers
These numbers can be used reach for information on the incident — 0183-2223171 and 0183-2564485.
Telephone numbers at Manawala station are 0183-2440024, 0183-2402927 and Ferozpur's helpline number is 01632-1072.
As the effigy was lit and the fireworks went off, a section of the crowd started retreating towards the tracks where a large number of people were already standing to watch the event, officials said. However, two trains arrived from the opposite direction at the same time giving little opportunity to people to escape, they said. Several people were mowed down by one of the trains, they said.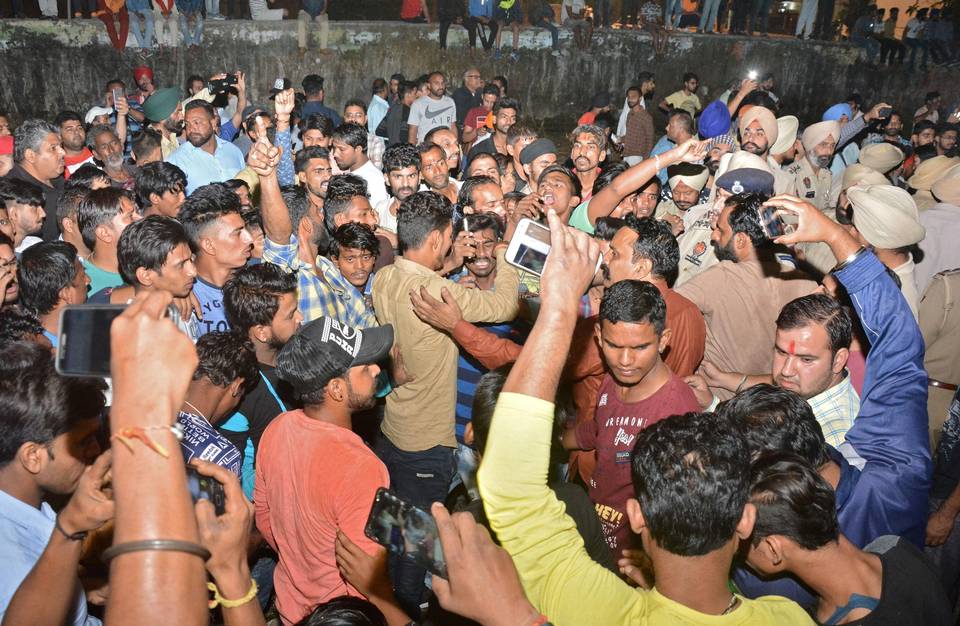 It took just about 10 to 15 seconds for the train to pass, and leave behind a heap of crushed and dismembered bodies.
Video clips posted on the social media showed some people who had apparently seen the approaching train trying to run away from the site. A few of them were also mowed down.
"Out of nowhere came the train," said a man at the site. "Before anyone could realise what was happening, it ran over scores of people."
Another man said, "When the effigy started to burn in full flow, people began running away from it fearing it may fall over them. They did not realise that a speeding train was coming and the train did not sound its hooter."
According to a Railway Ministry spokesperson Railway Minister Piyush Goyal has cancelled all engagemnts in the U.S. and is rushing back to India.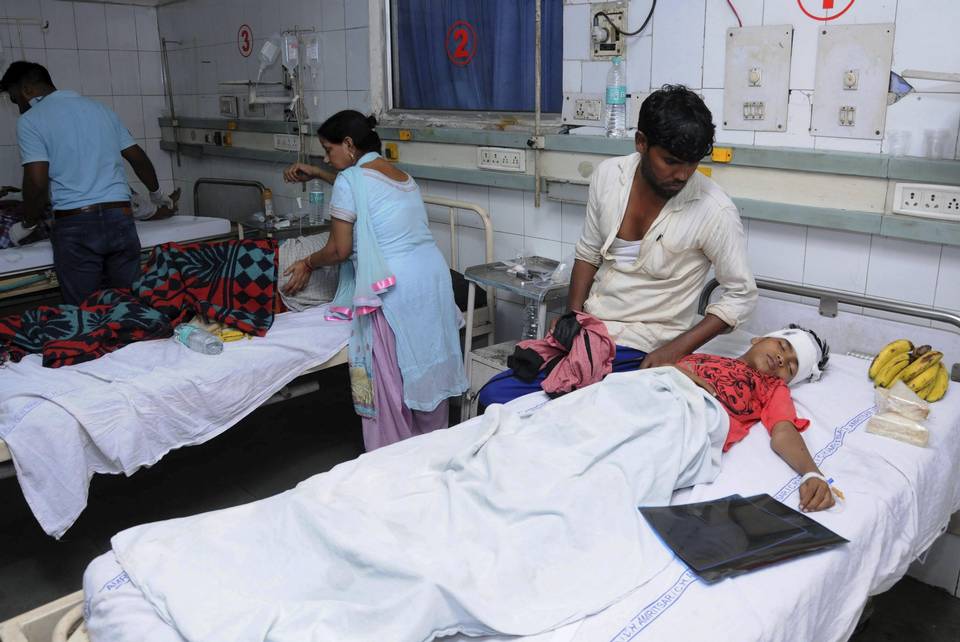 Train services on Jalandhar-Amritsar route suspended
All services on Jalandhar-Amritsar route remained suspended three hours after the mishap. While some trains are being diverted, many are stationed near Jalandhar, a railway official said.
MoS Railways Manoj Sinha told reporters in New Delhi that medical teams are rushing to the spot. "I am also leaving for the site of the accident. As per initial information, people present near the railway track couldn't hear the sound of the approaching train due to bursting of crackers," he told before leaving for Amritsar.
Amarinder orders inquiry
Amarinder Singh has ordered an inquiry into the tragic Amritsar train accident. The Chief Minister said a thorough probe will be conducted into the incident. Why an effigy was allowed to be burnt close to the railway tracks will also be investigated.
Acting on the Chief Minister's directives, Rehabilitation Minister Sukhbinder Singh Sarkaria and Health Minister Brahm Mohindra have already rushed to Amritsar to supervise rescue and relief operations. Punjab's Home Secretary, Health Secretary and DGP (Law & Order) have also left for Amritsar.
Mr. Singh has issued orders to mobilise all necessary administrative and police personnel on a war footing to help the district administration tackle the situation. The CM has also directed the chief secretary to deploy administrative officials to ensure that the injured people are hospitalised immediately.
All private hospitals have been asked to remain open to provide urgent free treatment and care to the injured.
Modi approves financial relief of Rs. 2 lakh
Prime Minister Narendra Modi has approved a financial relief of Rs. 2 lakh for the family of each deceased in the Amritsar train accident and Rs. 50,000 for the injured, a spokesperson said.
Punjab Chief Minister Amarinder Singh has separately announced a compensation of Rs. 5 lakh each to the kin of the deceased.
Heart-rending scenes at accident site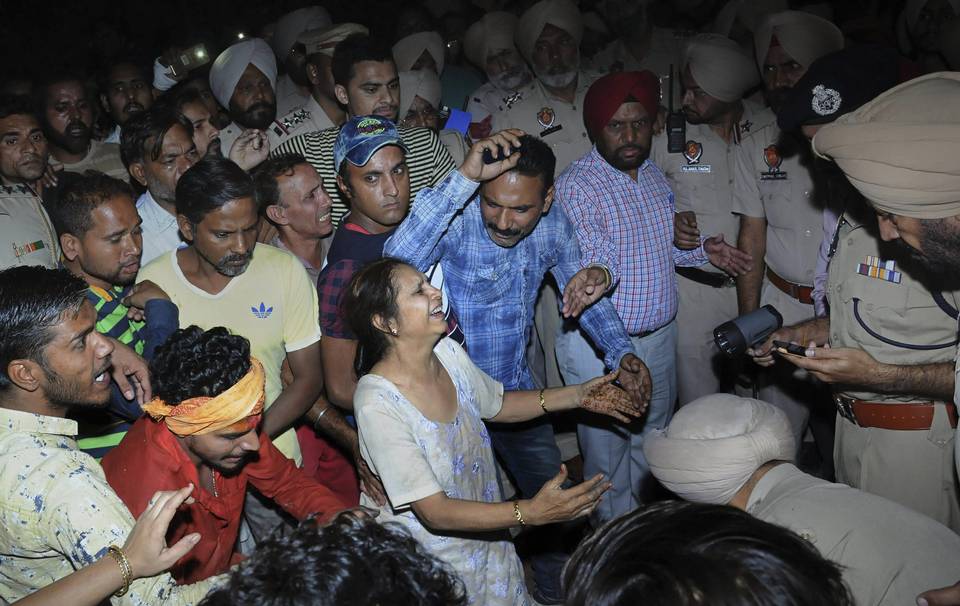 The celebratory crowd broke into chaos as cries and wails filled the air. Dismembered body parts of revellers laid strewn on tracks and on the blood-soaked ground.
An eyewitness told reporters near the accident site that scenes were reminiscent of ones witnessed during the Partition of the country when millions of people lost their lives in violence.
For several mothers, who were till just moments ago celebrating the festivities, the few fateful moments changed the life forever. Shock and disbelief were common emotions.
"I have lost my child. I want him back," said an inconsolable mother.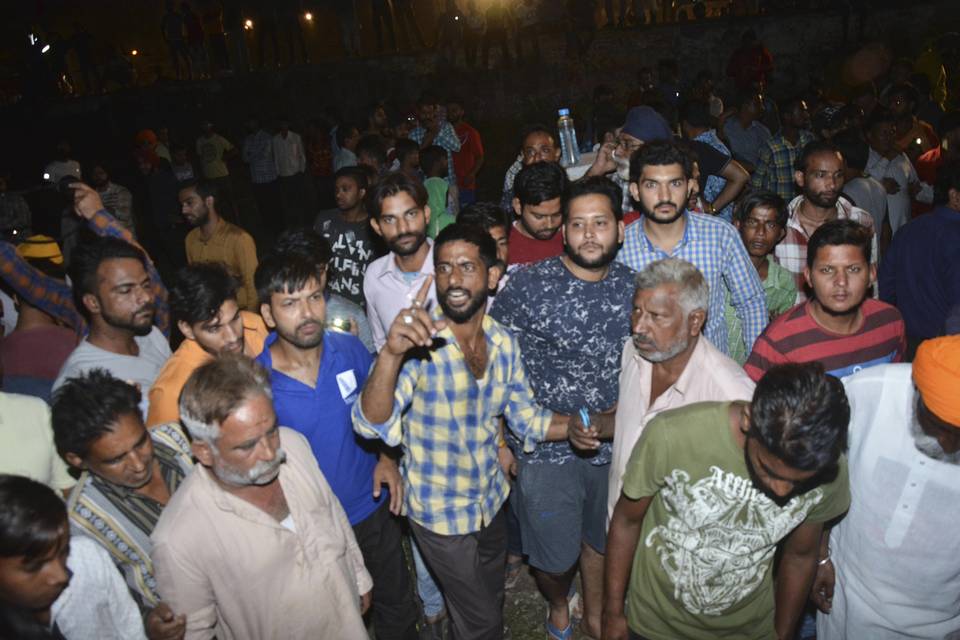 A local resident said they have been requesting the authorities and their representatives in legislatures to talk with the railways and make sure trains are slowed down near this section of the track during Dussehra. "But no one has listened," he lamented.
There was also anger among the people.
"The driver didn't blow the horn," alleged one of the witnesses.