Claim to be settled within 14 days of receipt of papers from intermediary
Reserved passengers of Kerala State Road Transport Corporation (KSRTC) will get an insurance cover of Rs.5 lakh and unreserved passengers Rs.1 lakh under a group personal accident insurance scheme to be implemented by the State transport utility soon.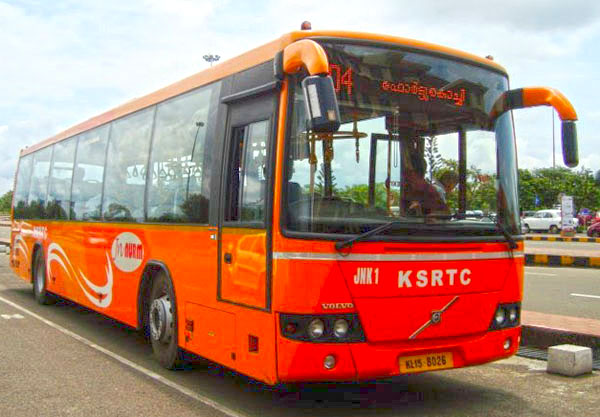 Hospitalisation with injuries will fetch a maximum of Rs.50,000 for reserved commuters and Rs.15,000 for unreserved passengers. Treatment as outpatient will fetch a maximum of Rs.10,000 for reserved commuters and Rs.3,000 for unreserved commuters.
A hospitalisation allowance of Rs.500 a day will be paid for a maximum of seven days for reserved commuters.
Under the Children Education Welfare Fund, a sum of Rs.10,000 will be given for each child (limited to two children) if their dependent parent gets killed in accident. Loss of baggage of reserved persons will fetch a maximum of Rs.3,000.
New India Assurance Company Ltd. will execute the scheme and the KSRTC has to pay Rs.3.28 crore as insurance premium for the first year.
The government has given the nod and the authority to the Chairman and Managing Director of KSRTC to enter into an agreement, transport department sources told The Hindu .
Student passengers and KSRTC staff with valid pass are eligible for insurance coverage. Passengers below five years of age, even if they are ticketless, are eligible for coverage. Newborns have also been included if the baby travels with a valid ticket traveller.
The KSRTC carries five-lakh commuters daily in its fleet of 5,973 buses that operates 5,988 schedules.
The limit of liability has been fixed at Rs.2 crore for any one accident irrespective of the number of vehicles involved in one accident. For any one year, it will be Rs.25 crore irrespective of the number of accidents.
The percentage of capital sum insured has also been worked out in case there is a permanent or partial disability.
The insurance claims will be settled within 14 working days on receipt of documents from the intermediary, Securus Insurance Brokers (India) Ltd.
The scheme is being implemented as per Section 3(2) (A) of the Kerala State Road Transport Corporation (Passenger Group Personal Accident Insurance, Improved Passenger Amenities, Employees Social Security and Cess on Passenger Ticket) Act.
A cess of Re.1 to Rs.4 is being levied from April 1 on the ticket slab between Rs.15 and Rs.99 and a flat rate of Rs.10 on tickets priced more than Rs.100.
News: The Hindu