1,000 Kochi buses to be GPS-enabled by April 1; facility in KSRTC, KURTC to follow
For the first time in the country, 1,000 private buses fitted with GPS will operate within the Greater Kochi region from April 1, enabling passengers to have an "informed transit" using a journey planner mobile app supported by live tracking of buses.
The initiative, spearheaded by Kochi Metro Rail Limited (KMRL), will later this year be extended to 600 KSRTC and KURTC buses whose passengers will have an an informed transit by using the app. The system will enable live tracking of buses using GPS and SIM cards, thus saving time and money, while furthering the cause of public transport to decongest roads.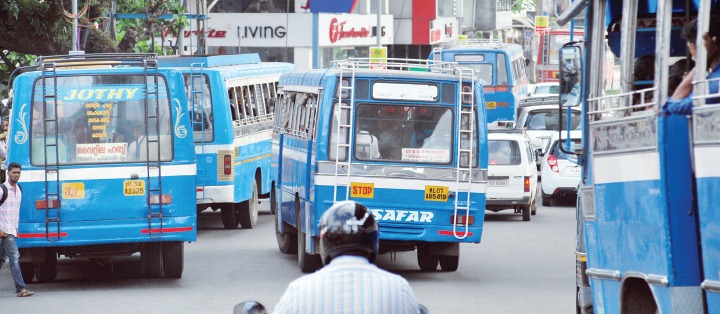 Further to the joint declaration of intent (JDI) signed a fortnight ago between KMRL and Delhi-based Urban Mass Transit Company (UMTC) to integrate the city's bus transport system with the metro and other modes of public transport, UMTC signed agreements with the seven private companies that operate bus services in Greater Kochi, to provide the transit application by using the metro agency's Kochi-1 App, here on Friday. This puts to use GPS / GPRS-based bus-tracking system and on-board passenger information system (PIS).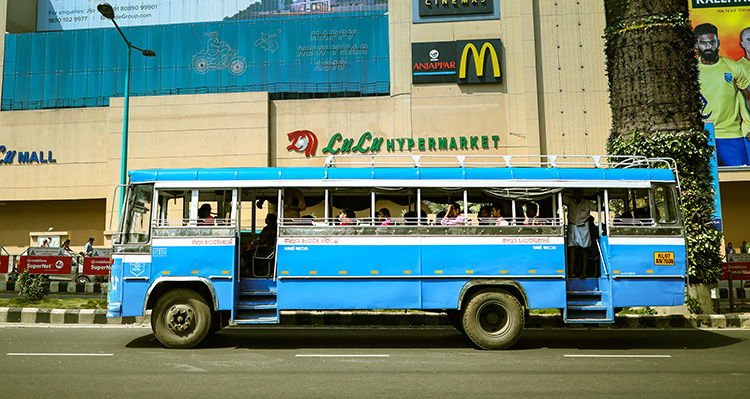 "The initiative is based on the vision of the Government of Kerala to 'move people, not personalised vehicles'. It aims to promote and maximise travel using public-transportation modes to reduce congestion on roads, air pollution, and accidents," said KMRL managing director A.P.M. Mohammed Hanish.
He added that KMRL was happy to be the facilitator and the bridge between UMTC and bus operating companies. Each bus will have to pay Rs. 5 per day to KMRL for being GPS-enabled.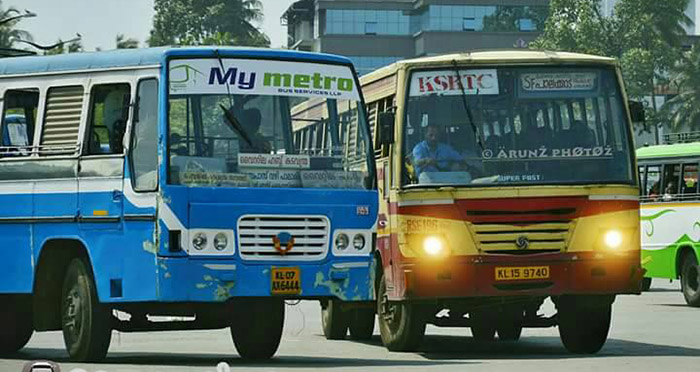 Autorickshaws too
Efforts are also under way to rope in autorickshaws into the GPS fold, for which talks will be held this month. A good share of autorickshaw owners have agreed to constitute a society to enable the system. The Kochi-1 App is also capable of integrating the Indian Railway (IRCTC) App in the future for seamless journey between the rail and the road, Mr. Hanish said.
The State government had in February 2017, declared its Integrated Public Transport Policy and selected Kochi as the pilot city to implement it. 'Seamless Transportation for Kochi' is the brand project of the government, being implemented by KMRL, under the guidance and support of the State Transport Department and the Motor Vehicles Department. The companies that signed agreements with UMTC on Friday are Kochi Wheelz United, Perfect Bus Metro Services, Muziris Bus, My Metro Bus Services, Greater Cochin Bus Transport Association, Pratheeksha Bus Transport Operators Organisation, and Kochi Metropolitan Transport Cooperative Society.
It is a very nominal amount (Rs. 5 per day to be paid to KMRL for being GPS-enabled) as bus operators can recover the expenditure if they could get one additional passenger on each bus a day. The fitment and maintenance of the GPS system is obligatory on bus owners. Dissemination of information through live tracking of buses, covering destination, route number, expected time of arrival (ETA), running status (on time / late) will induce more people to use the public transportation network. The project is expected to transform Kochi into a true Smart City.
UMTA Act
On UMTA (whose chairman is the KMRL MD) that is expected to be constituted for Kochi, metro sources said its draft Bill had been forwarded to the Governor for approval. The upcoming Assembly session is expected to approve it as an Act. Representatives of bus companies thanked KMRL for encouraging them to form companies and to adopt modern technologies.