Super Fast Passenger (SFP) is Non-air-conditioned, 3+2 buses which operate on long, intercity routes. Super Fast buses, with fewer stops than Fast Passenger buses but more than Super Express, are built on Ashok Leyland, Tata and Eicher chassis. The service began in early 1992 as an improvement of the Fast Passenger service.
Mass Entry of KSRTC Superfast Bus like a King – VIDEO
KSRTC, the fond name for Kerala State Road Transport Corporation, connects the state well on road. As one of the oldest operated and managed public transports of India, Corporation's buses have been long commuting amongst towns and villages – not only within Kerala but also connecting the neighbouring states like Tamil Nadu and Karnataka.
KSRTC has categorized its buses depending varying customer demands and distances and has scrutinized them amongst Ordinary, Fast Passenger, Super Fast, Express, Super Deluxe, A/C Air bus, Garuda Volvo Bus etc. types.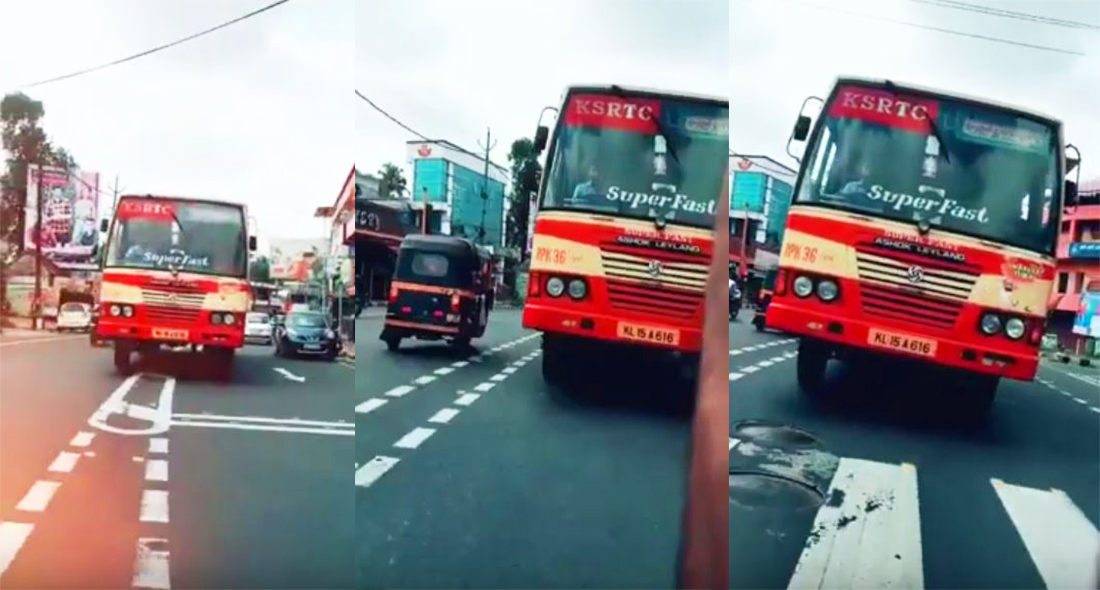 Corporation's wide ranging services are rightly complemented with reservation facility to help travellers book their seats, particularly when they want to travel longer or journey to other states.
The corporation's history dates back to before the formation of Kerala, making it one of India's oldest state-operated public road transport services. The Travancore government, headed by King Chithira Thirunal Balarama Varma, decided to establish the Travancore State Transport Department (TSTD) to improve the existing public-transport system. A committee was formed, and it was decided that expert advice was needed. London Passenger Transport Board assistant operating superintendent E. G. Salter joined the committee on 20 September 1937, and began working on the project.