KSRTC's Piravom – Bengaluru Deluxe met an accident near Gundlupet; No Casualties…
KSRTC's one of the Super Deluxe bus met with an accident near Gundlupet, Karnataka today. The accident was happened while the bus ran into the divider. The bus, ATC 254 belongs to KSRTC Piravom depot which was returning to Piravom from Bengaluru.
The Bus was departed from Bengaluru at 3 pm and reached Gundlupet around 7 pm and met the accident there. There is no any casualties reported yet now. As per one of the passenger's statement, the conductor of the bus got minor injuries and the bus driver took him to the nearest hospital for first aid treatments.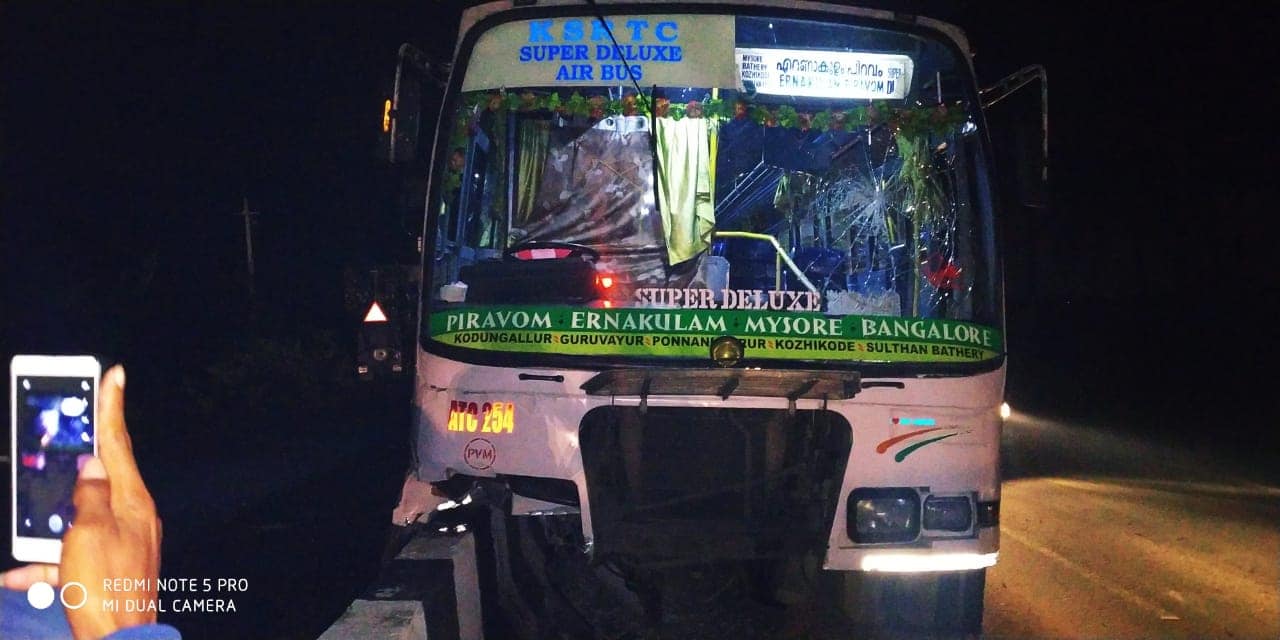 Bus Passengers told that there is no any signboard or reflectors on the divider. The native people also states that many accidents are happening there. The accident images were shared by one of the passenger in Facebook.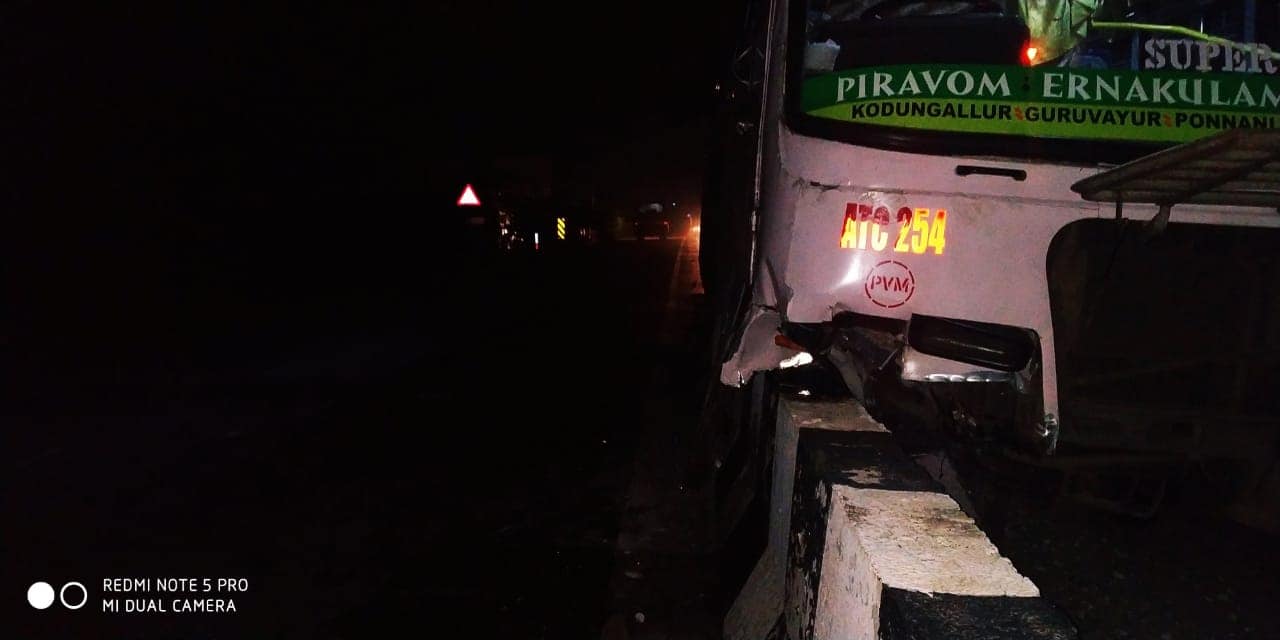 The Piravom – Bengaluru Super Deluxe was belongs to Ernakulam Depot first. Then the service was extended to Piravom by some political pressures. Usually the bus will depart from Piravom by daily 8 PM and run via Kodungallur, Ponnani, Kozhikkode, Sulthan Bathery, Gundlupet, Mysore, then will reach Bengaluru at 10.30 am on the next day. The bus will start its return journey by 3 pm and reach Piravom by next morning 5 am.
A similar incident was happened one year before near Gundlupet. Kozhikkode – Bengaluru Super Express was involved in an accident by hitting the divider and one person died. Conductor Siju who is from the Kozhikode depot was the deceased. The accident happened in the early morning when the bus was coming from Bengaluru to Kozhikkode.