KSRTC's Kottarakkara – Bengaluru Super Deluxe Bus Met Accident Near Kodakara
Nowadays KSRTC Buses are involving accidents on its way. Today a super deluxe bus met accident with a traveller on Thrissur – Ankamaly Highway. KSRTCSuper Deluxe Bus was heading to Kottarakkara from Bengaluru.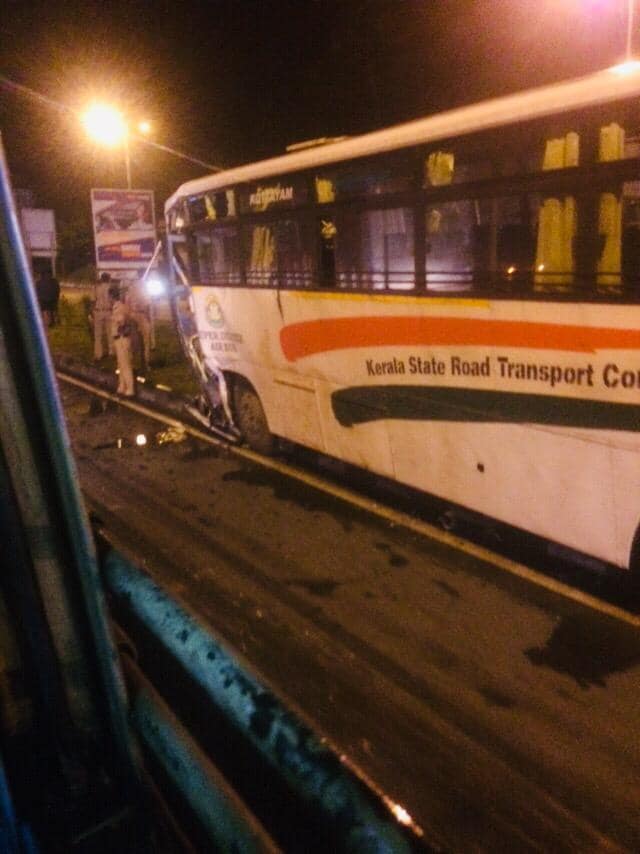 It was the Onam Special Service of KSRTC which serving between Bengaluru and Kottarakkara. The incident was happened near Perambra, Thrissur District. No any details regarding this accident is not revealed yet now.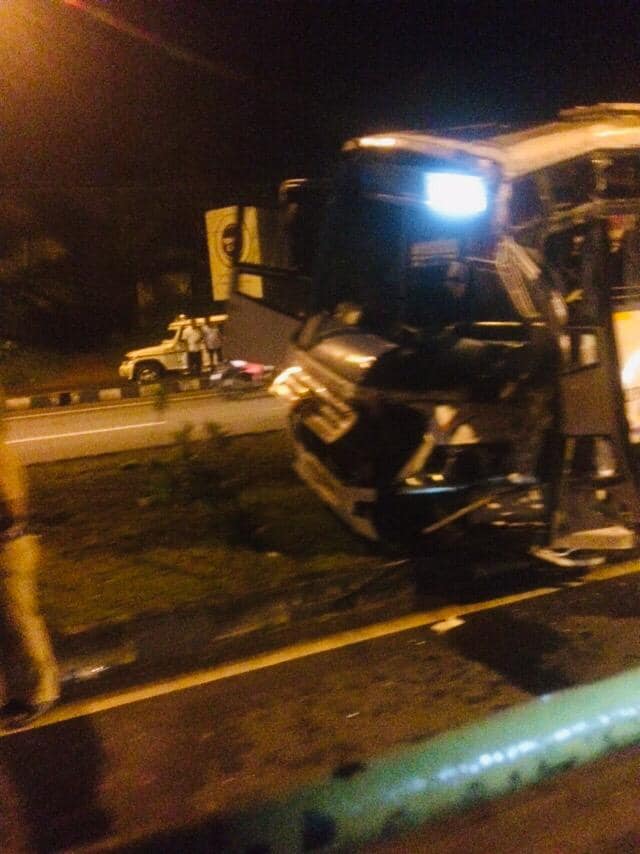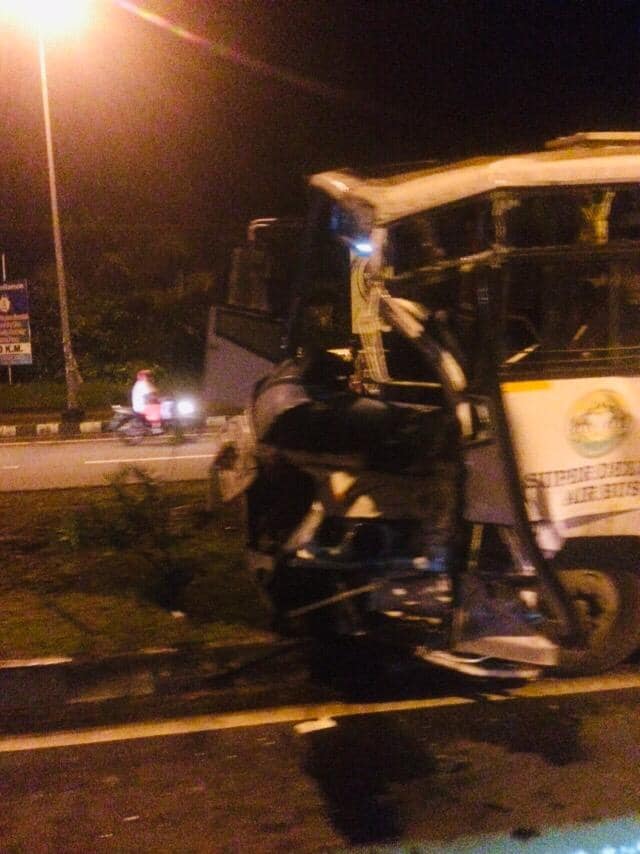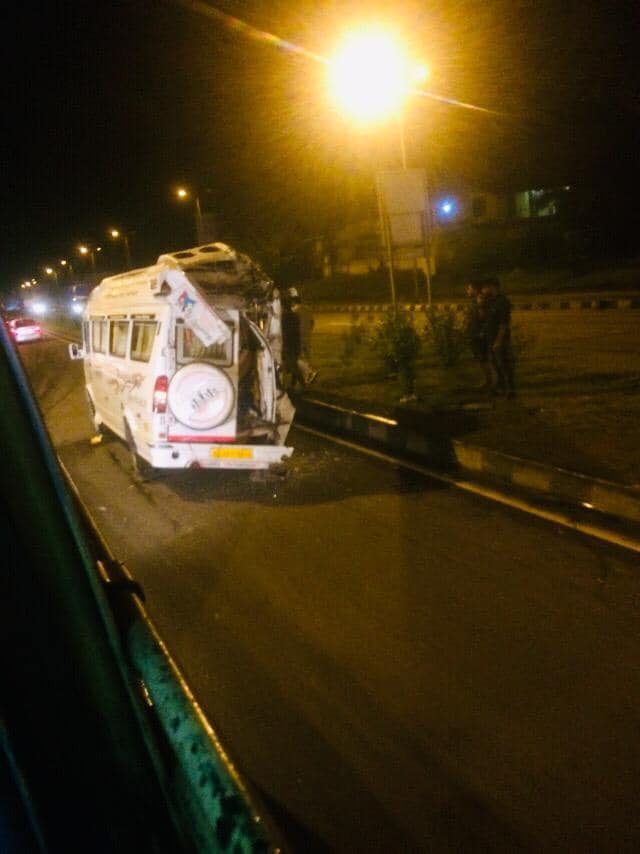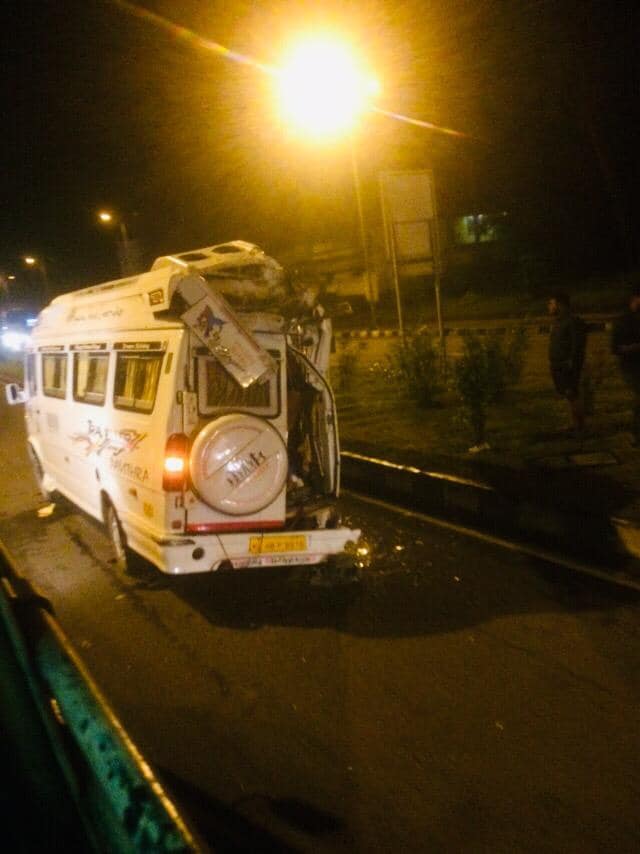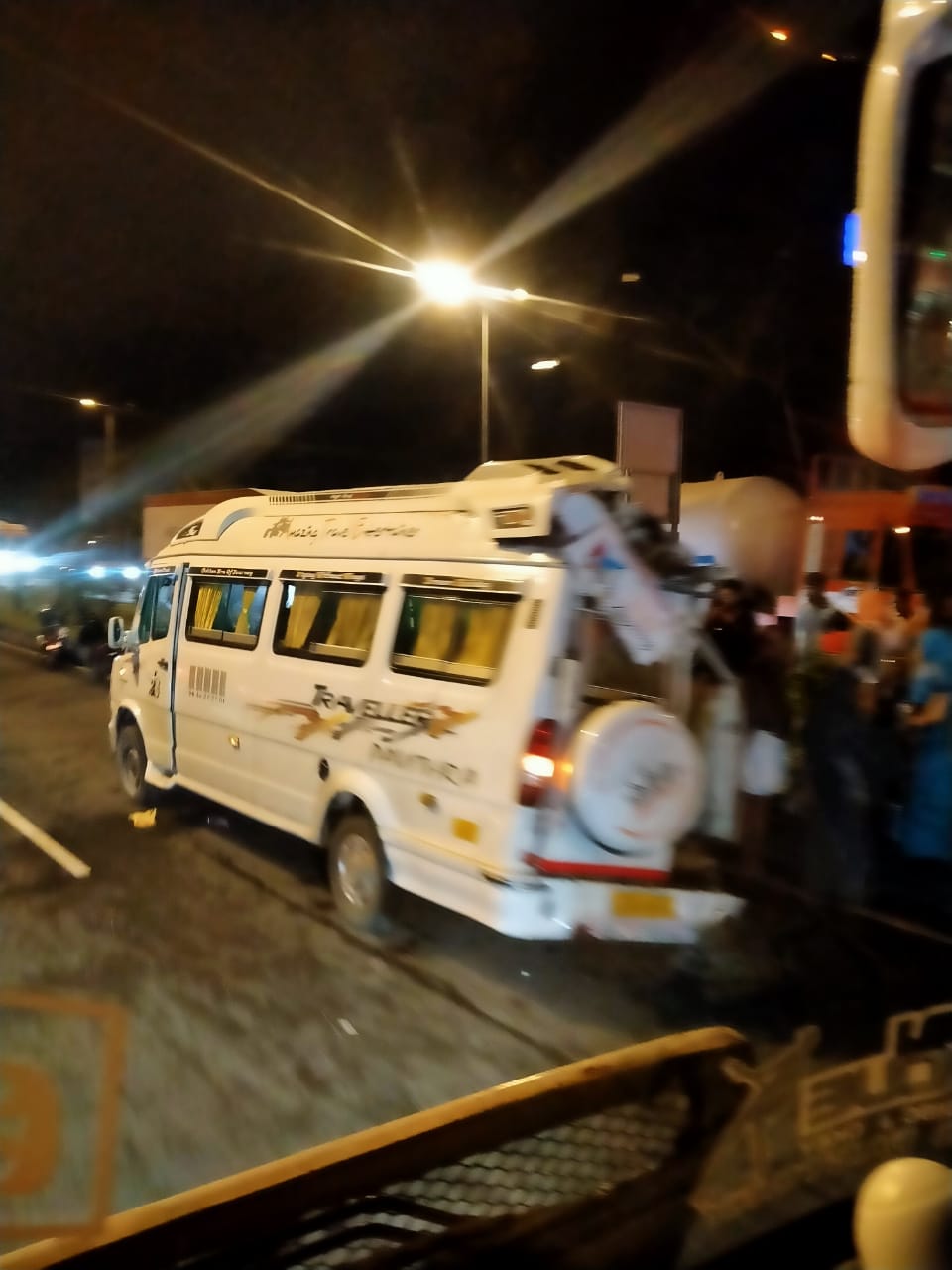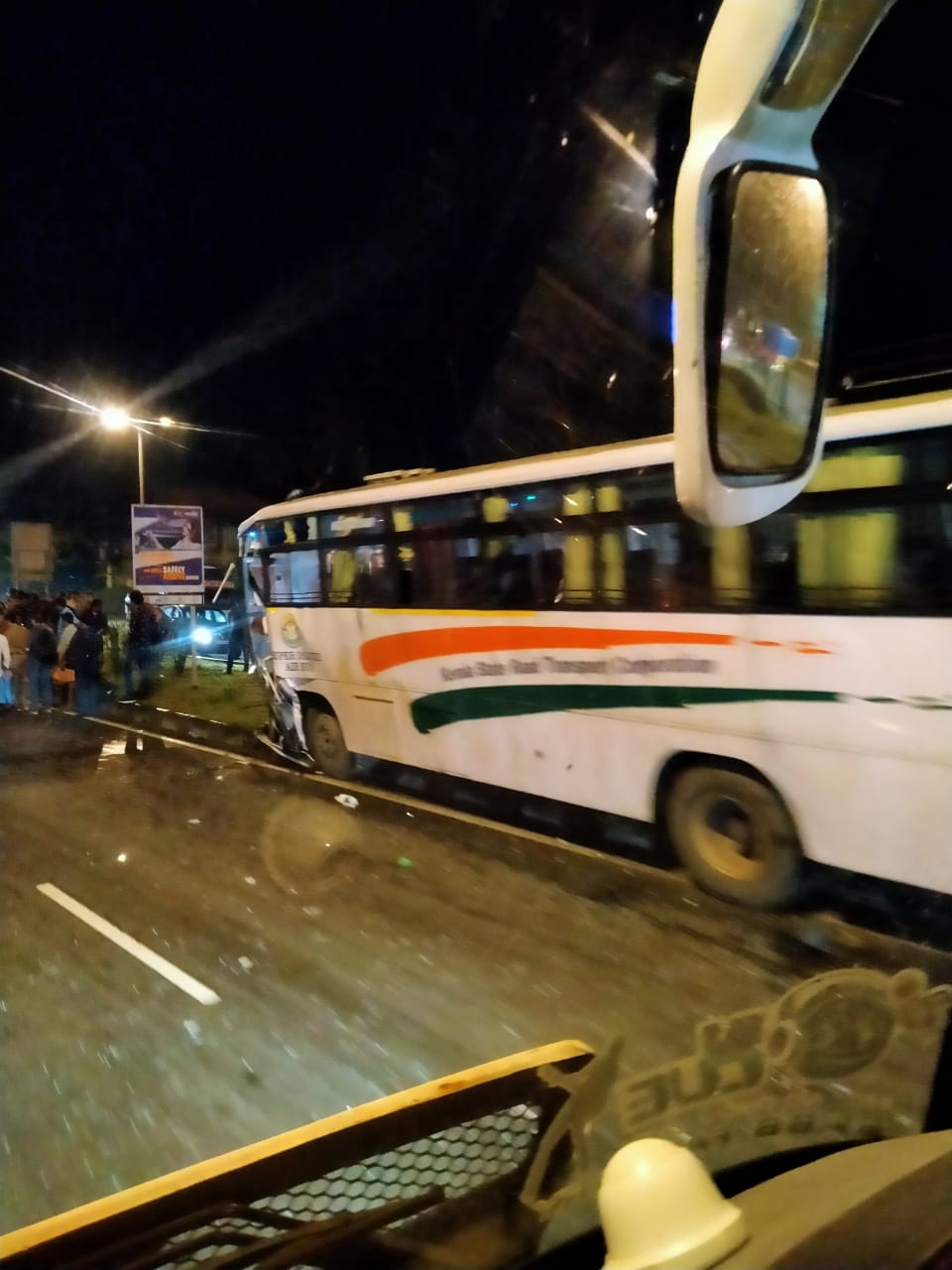 One of the passenger from other bus which was passing through there, clicked some photos of the accident scene and shared in Social Media. in that images, we can see the bus was ran into the divider.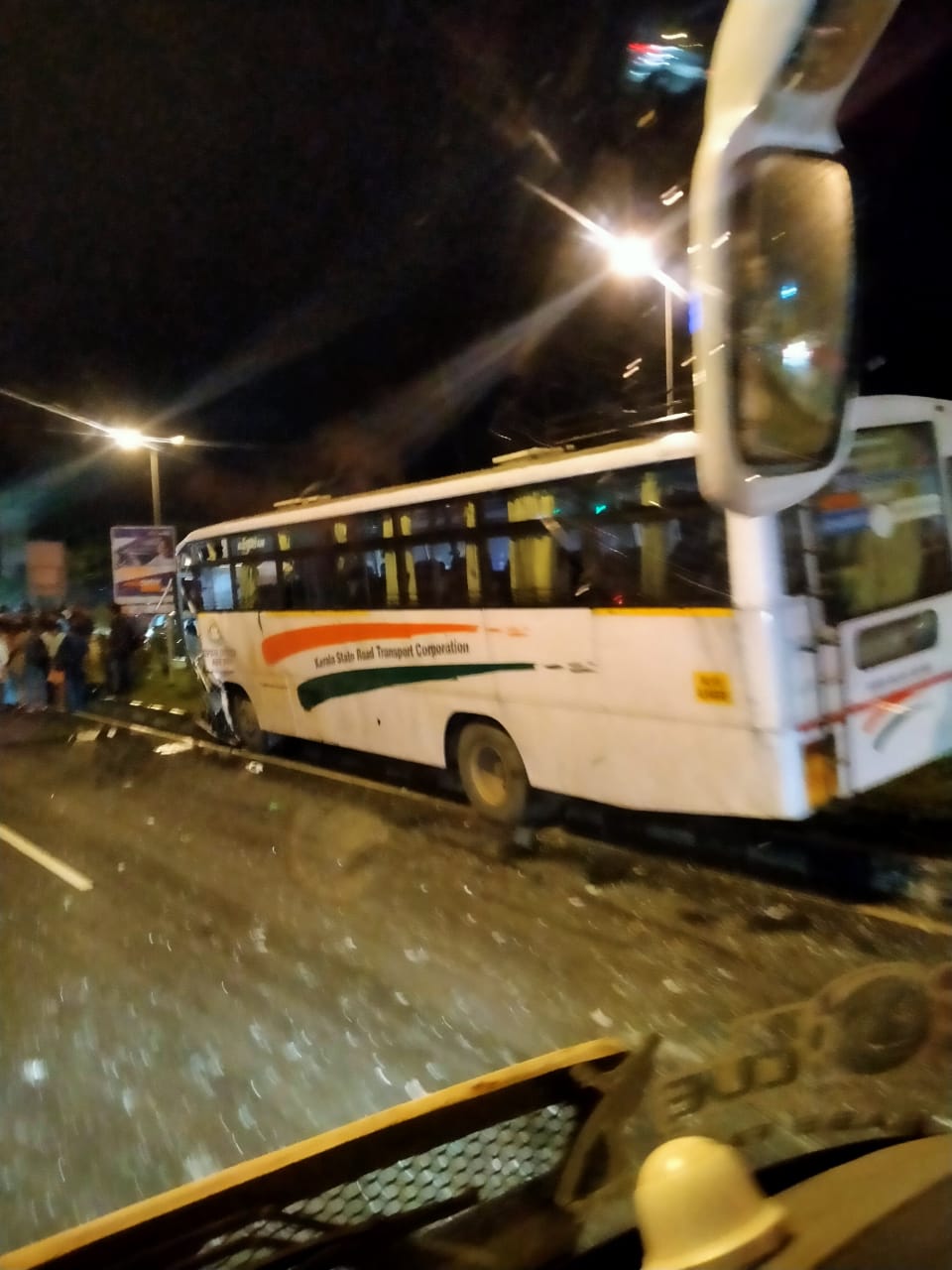 Front side of the bus was badly damaged and right (back) side of the traveler also got damages. Hope Passengers of the bus and traveller are safe. There is no any confirmed news regarding this.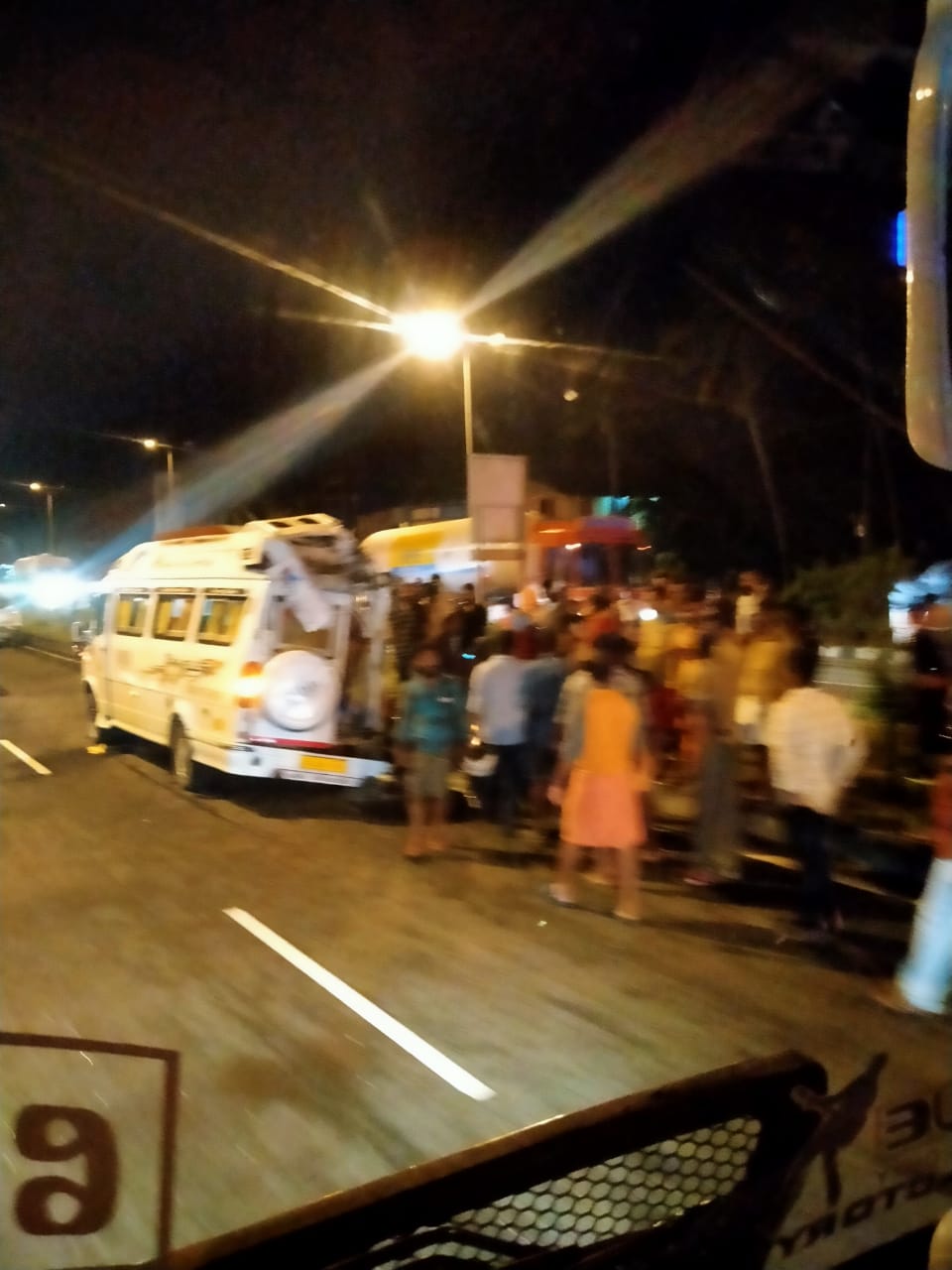 Two days before there was an accident happened in Wayanad by KSRTC's Scania bus. A pedestrian died after the Luggage box door of the moving scania bus struck her on the highway. Reportedly, the door of a Kerala State Road Transport Corporation bus that had reached there smashed her down. She was rushed to a private hospital in Bathery and later to the Kozhikode Medical College Hospital, but could not be saved.
The bus was headed for Bengaluru from Thiruvananthapuram. It is alleged its door couldn't be closed as a luggage was protruding.