KSRTC's first CNG bus rolls out
The first CNG bus of the KSRTC was launched by Transport Minister A K Saseendran at a function here on Thursday."The first CNG bus is being launched on a test basis. However, the KSRTC will introduce more such buses soon. As far as KSRTC is concerned, 50 per cent of its daily revenue is spent on fuel. By introducing CNG, the KSRTC can reduce its expenditure considerably," he said.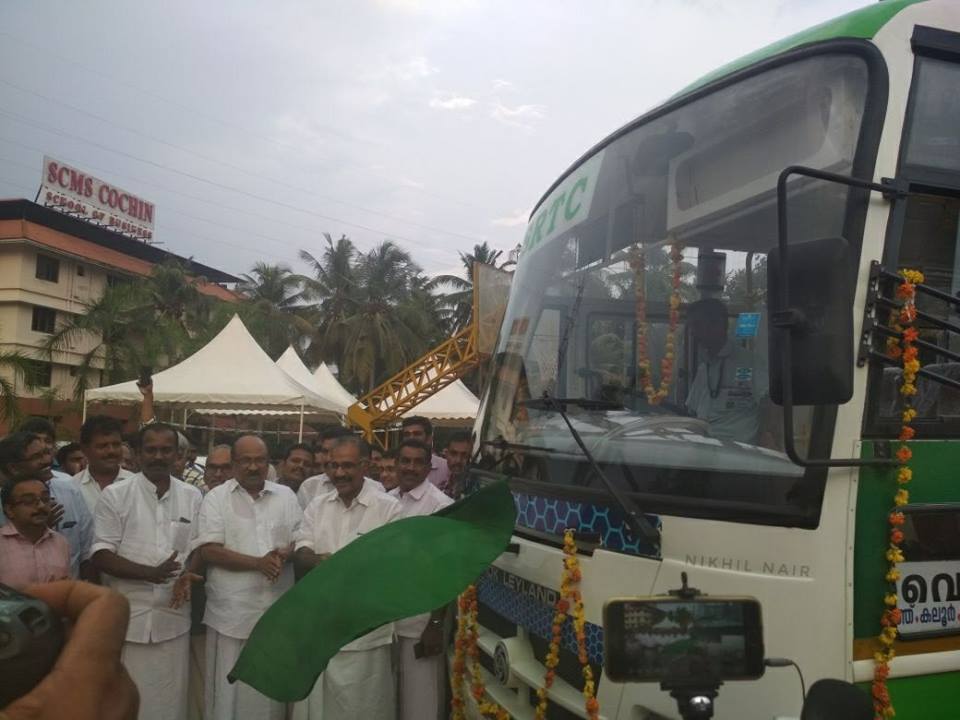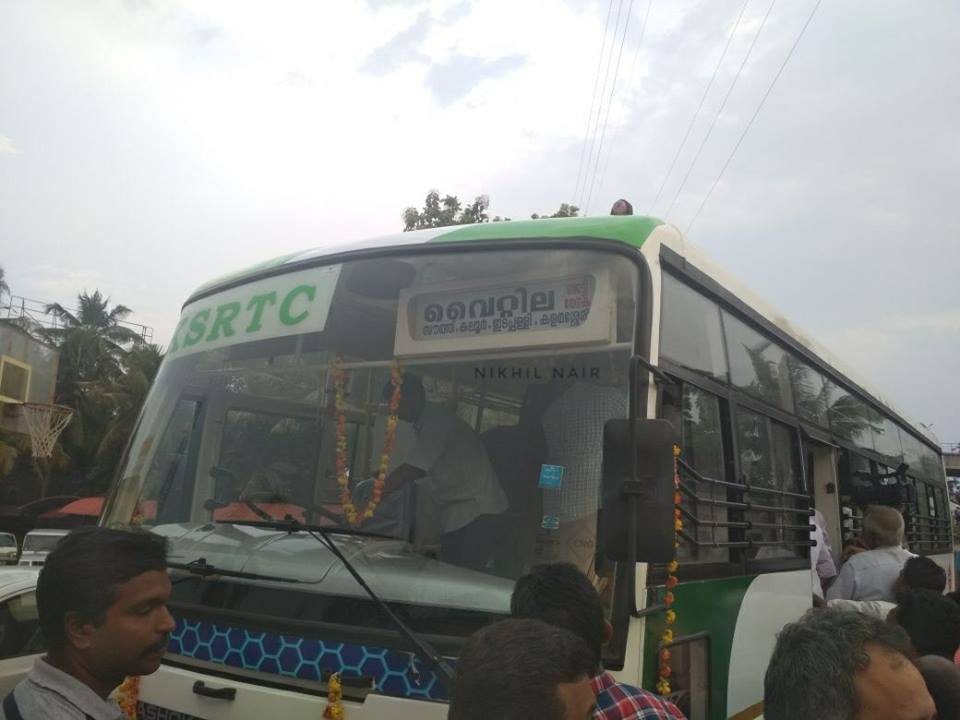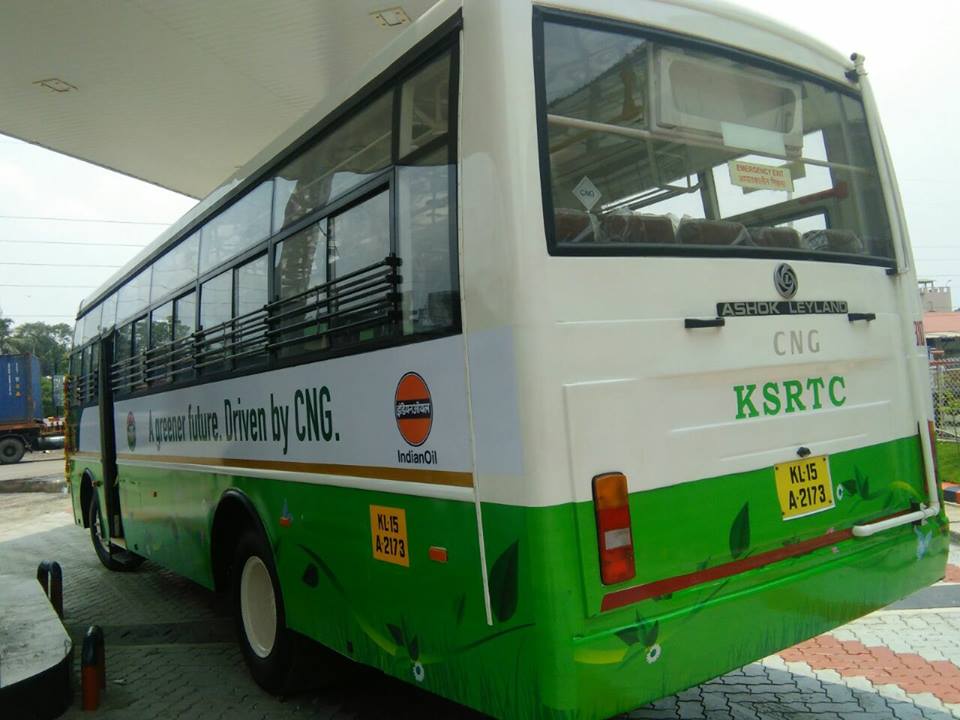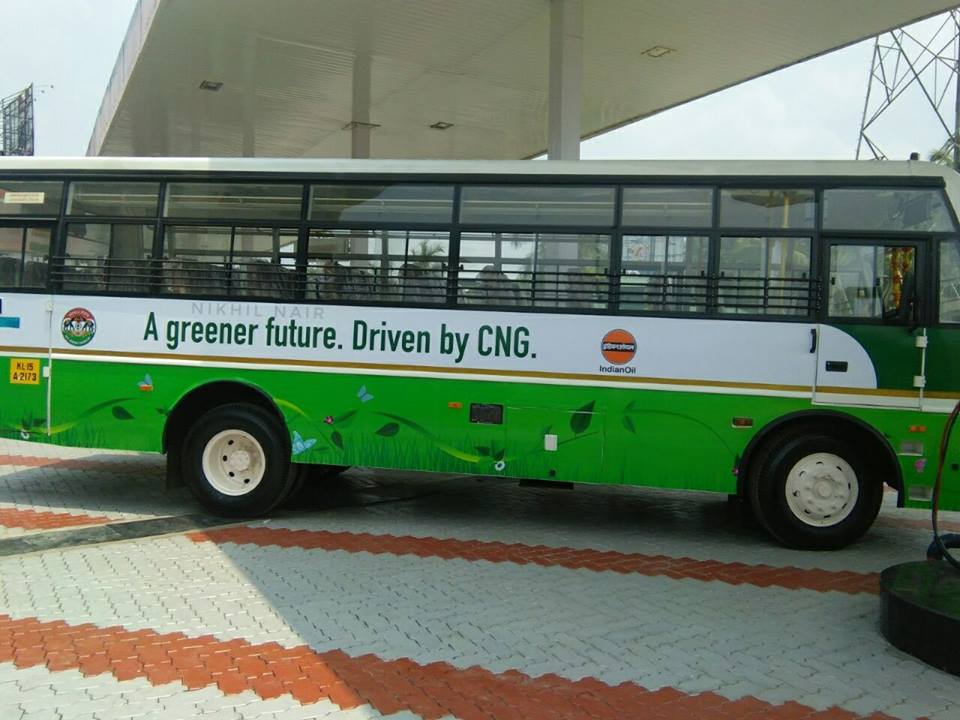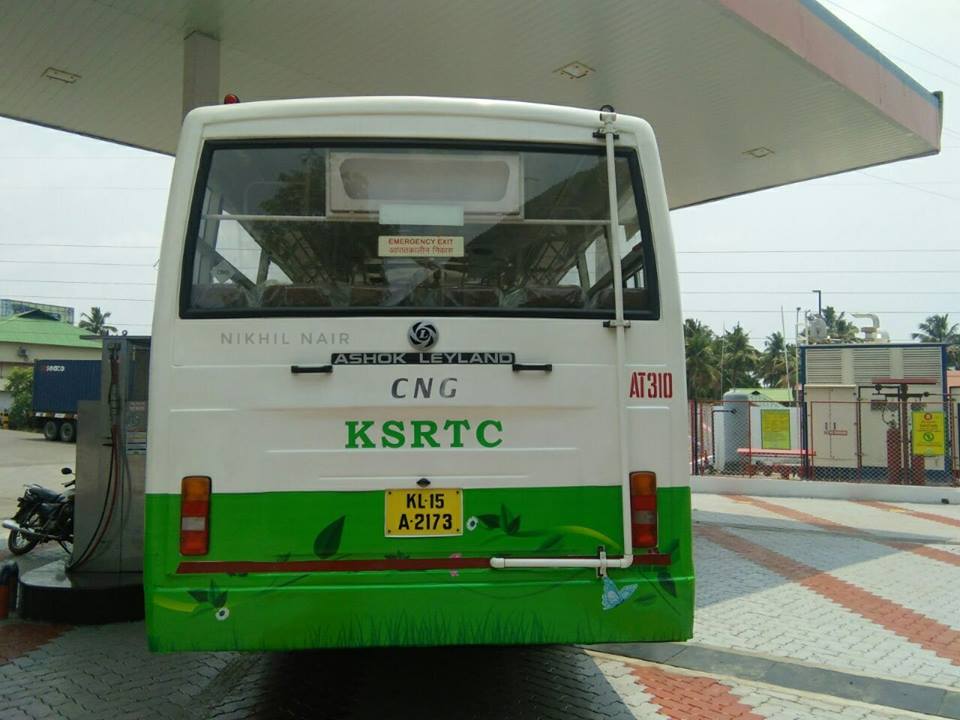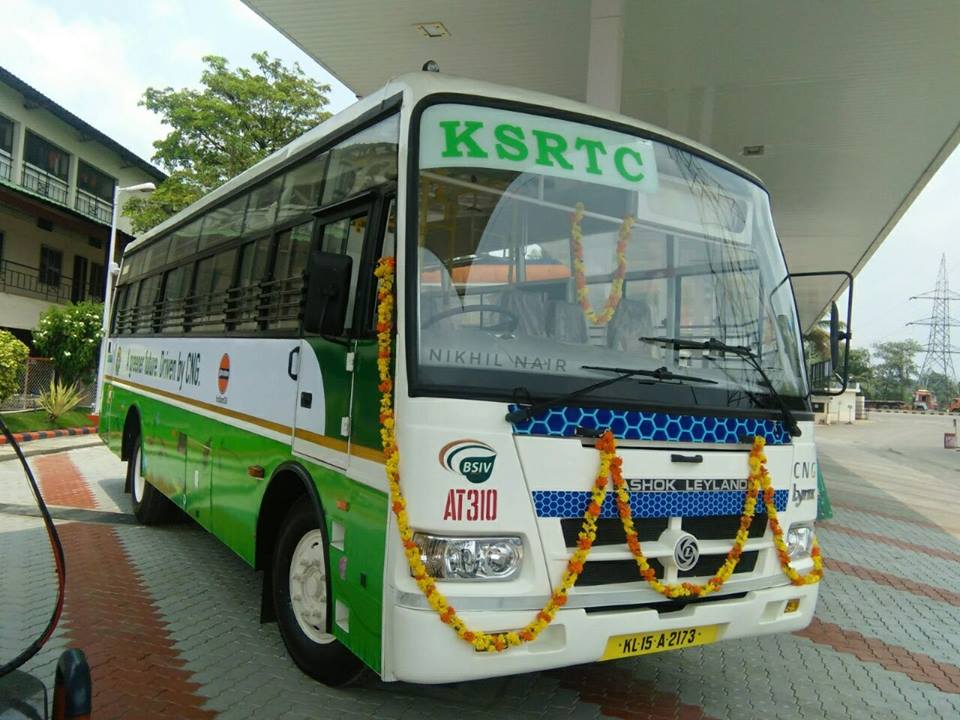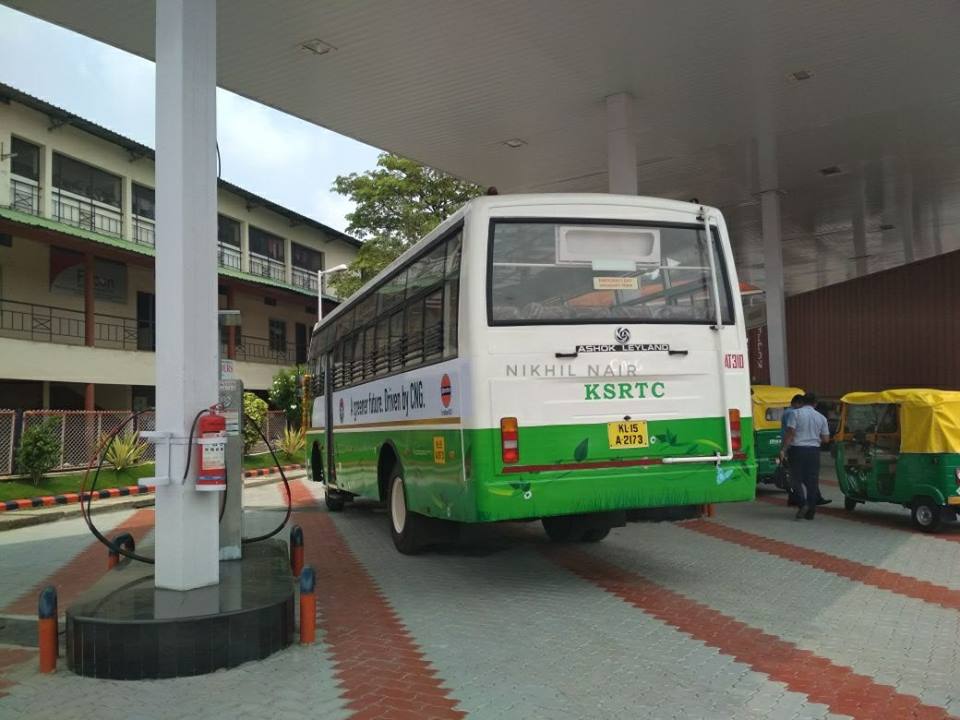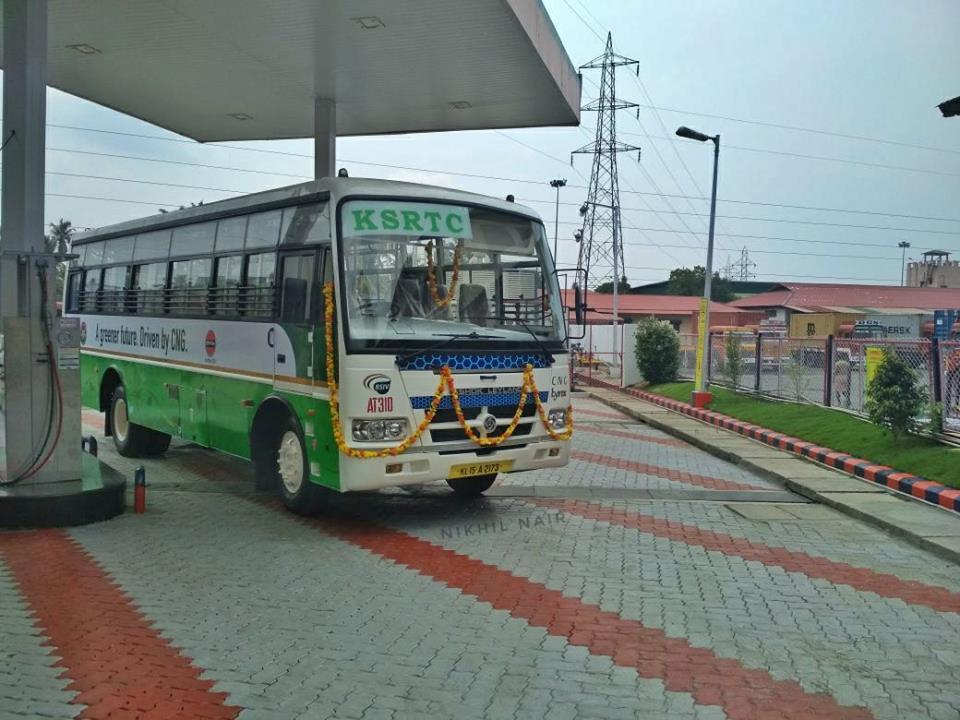 He said a meeting of the KSRTC board will be held on Saturday in which a proposal will be put forward for buying 900 new buses. "Among these 900 buses, we will include CNG buses as well. There has been a proposal to buy 1,000 CNG buses in the state budget. But, even after a year, the buses could not be bought as there were no fuelling stations in Kerala then. Once more fuelling stations are opened, we will introduce more buses," he said.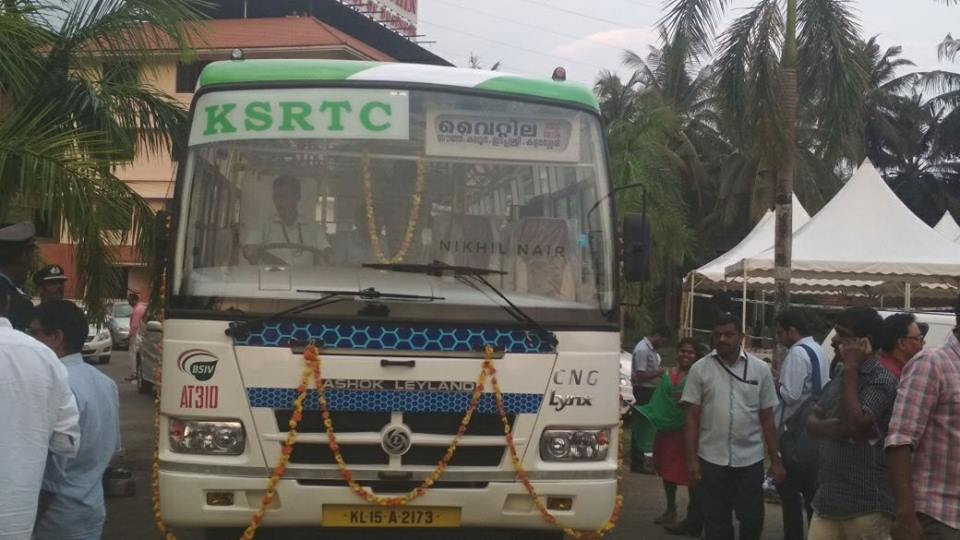 A K Saseendran travelled in the new CNG bus parked on the SCMS College campus. The bus (registration number KL 15A 2173) will start services from Friday. Painted in white with green and yellow strips, it will start from Vyttila at 6.10 am and will end the trip at Aluva around 5.30 pm daily. The bus will ply on Vyttila-Vyttila circular route and will be parked at the KSRTC Aluva workshop.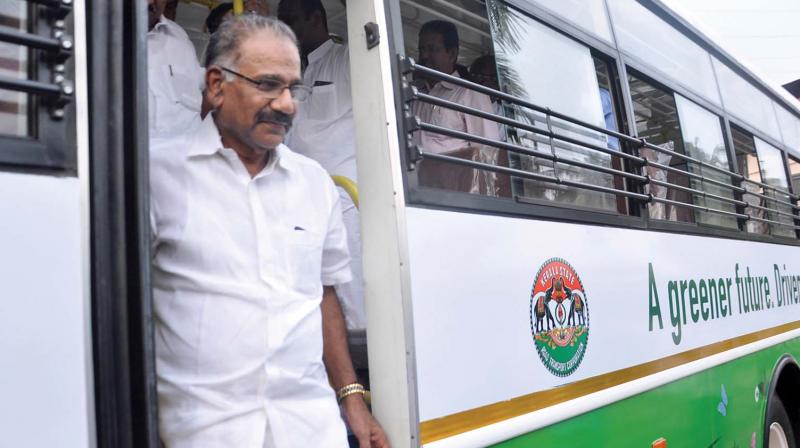 Made by Ashok Leyland, the bus can seat 48 persons. With six cylinders to store 75 kg of CNG, it can operate for 200 km after filling fuel. The engine of the bus produces 145 BHP power and it can operate at the speed similar to buses run on diesel on city roads.
First CNG fuel station opened at Kalamassery
Indian Oil Corporation (IOC) will set up 25 Compressed Natural Gas (CNG) fuel stations in the central and northern parts of the state in the next two years while about two lakh households will get piped natural gas connections by the end of 2020. Making the clean fuel available, Chief Minister Pinarayi Vijayan on Thursday launched the state's first CNG fuel station at the IOC's retail fuel outlet at Kalamassery.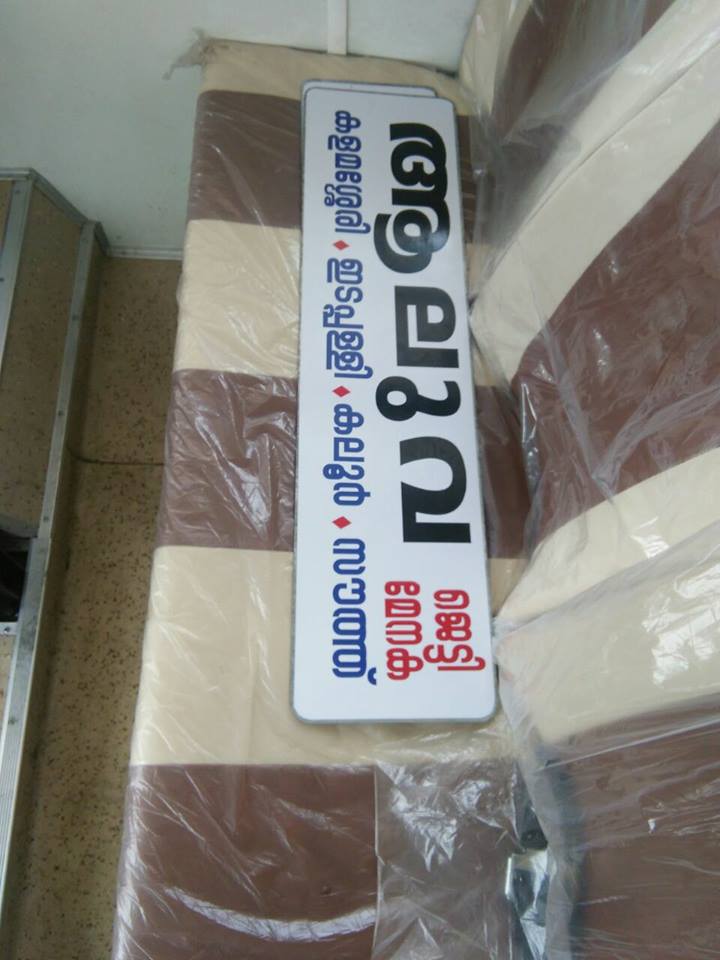 He also inaugurated virtually three more CNG refilling stations — at Container Road, Kalamassery, Pulinchodu (Opposite to KSRTC Garage), Aluva, and Maradu, Kundannur, at a function held at SCMS, School of Business, Cochin.
"CNG as a domestic and industrial fuel was introduced in Ernakulam in 2016. About 2500 households have been provided with PNG (Piped Natural Gas) connections in and around Kalamassery. We aim to provide PNG connection to two lakh houses in two years," said S.K. Sharma, chairman of Indian Oil-Adani Gas Pvt Ltd (IOAGPL), tasked to supply PNG in Kochi.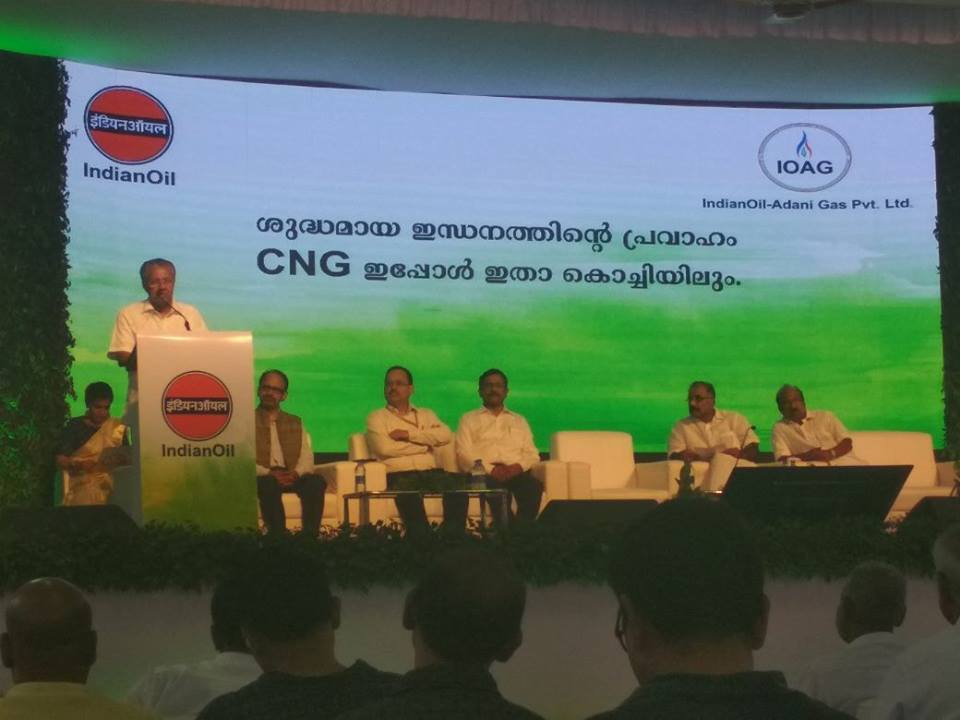 The chief minister also launched 'Vipinam', the green initiative under which vertical gardens and plant nurseries will be grown in IOC fuel outlets across the state. It also promotes the distribution of plants instead of bouquets during events. IOC will also set up an LNG-LCNG station at Anayara in Thiruvananthapuram by the end of the year for which the government has already allocated land.
Photos – Nikhil Nair.