The long-distance AC Volvo buses, launched by Kerala urban road transport corporation (KURTC) across the state over the past two weeks, have evoked good response and running full but complaints have come up that these services are slower than even ordinary buses.
The urban road transport corporation is the subsidiary of the state road transport corporation (KSRTC) assigned to operate buses procured under the Jawaharlal Nehru National Urban Renewal Mission (JNNURM).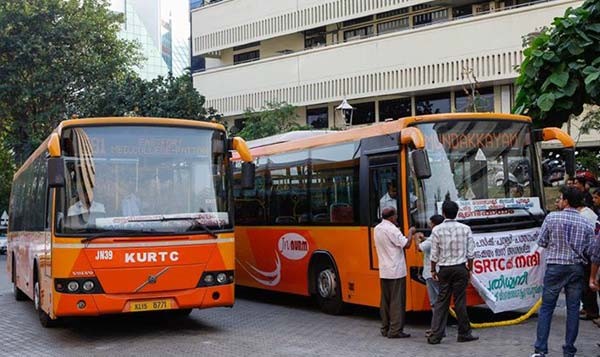 "What's the point in paying Rs 222 to travel from Kozhikode to Palakkad and forced to sit haplessly as even ordinary KSRTC and private buses overtaking the bus? Even the conductor had no clue as to under which category these services fall — ordinary, limited stop, town-to-town, fast passenger or superfast," said N Muraleedharan, a commuter.
A conductor with a long-distance AC bus operating in central Kerala said separate tariffs had been fixed for the service but there was no clarity on the category. "The new buses were launched in a hurried manner and there had been huge pressure from ministers and MLAs for operating these buses in their constituencies. We are now forced to stop the bus at all stops as they had not been fixed so far and almost all services are delayed," he said.
KURTC nodal officer Pradeepkumar M G said he had received complaints from passengers in Palakkad. "We are aware of the issue and it has been decided to operate these buses as town-to-town services (fast passenger services operating at fixed intervals between two or more towns). A directive in this regard will be given to conductors and drivers in a couple of days." He added that these buses would continue to operate as ordinary services in city limits.
Town-to-town buses halt only at select stops, thus offering a faster service. Such services had helped the corporation in improving its daily collection since its introduction in the mid-90s.
News: Times of India