KSRTC Electric Bus met an accident near Aroor – Kumbalam Bridge; Conductor and Driver got injured
KSRTC's Electric Bus met an accident near Aroor – Kumbalam Bridge on today early morning. The bus was heading to Ernakulam from Trivandrum. When the bus reached the Aroor – Kumbalam bridge, one of the longest bridge in Kerala, the driver lost the control of the vehicle. Then the bus rammed to the divider and hit the barricade of the bridge. In this incident, driver and conductor of the bus got injured. Passengers are safe.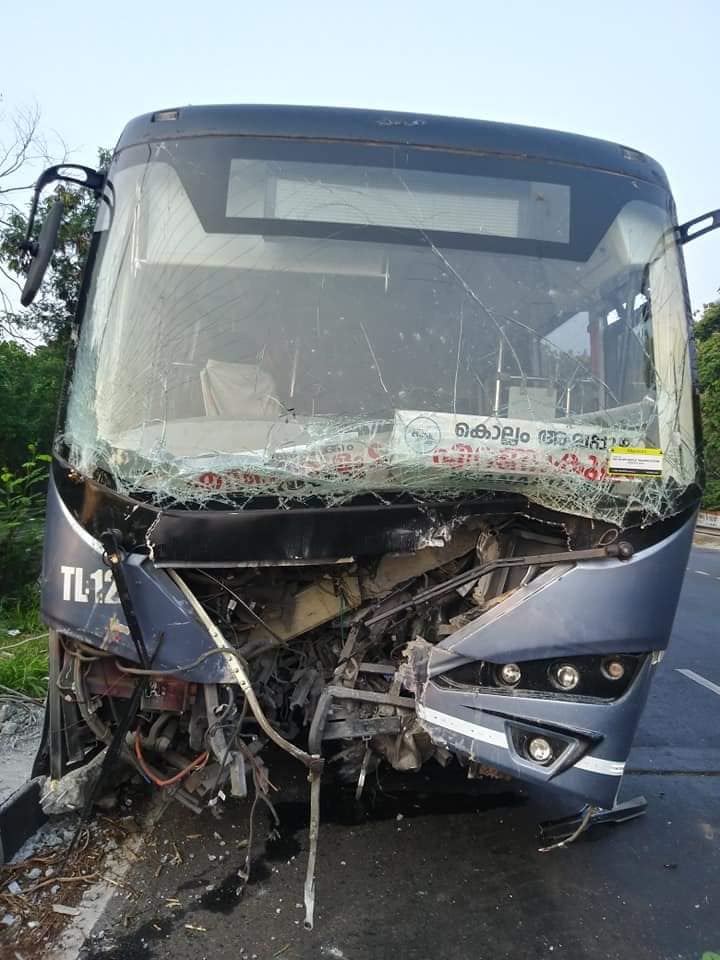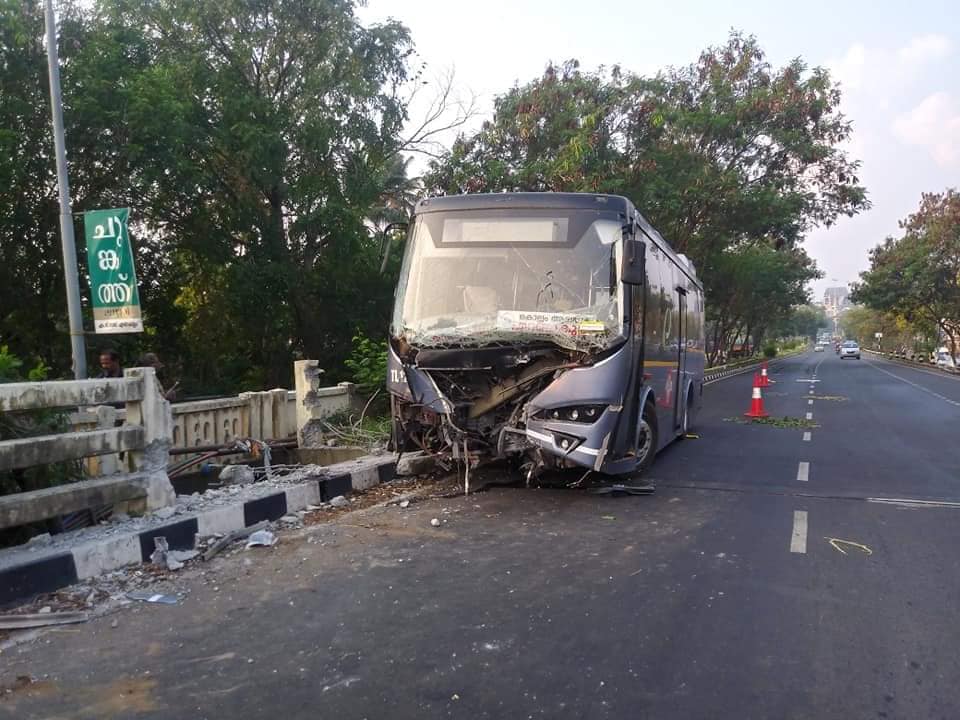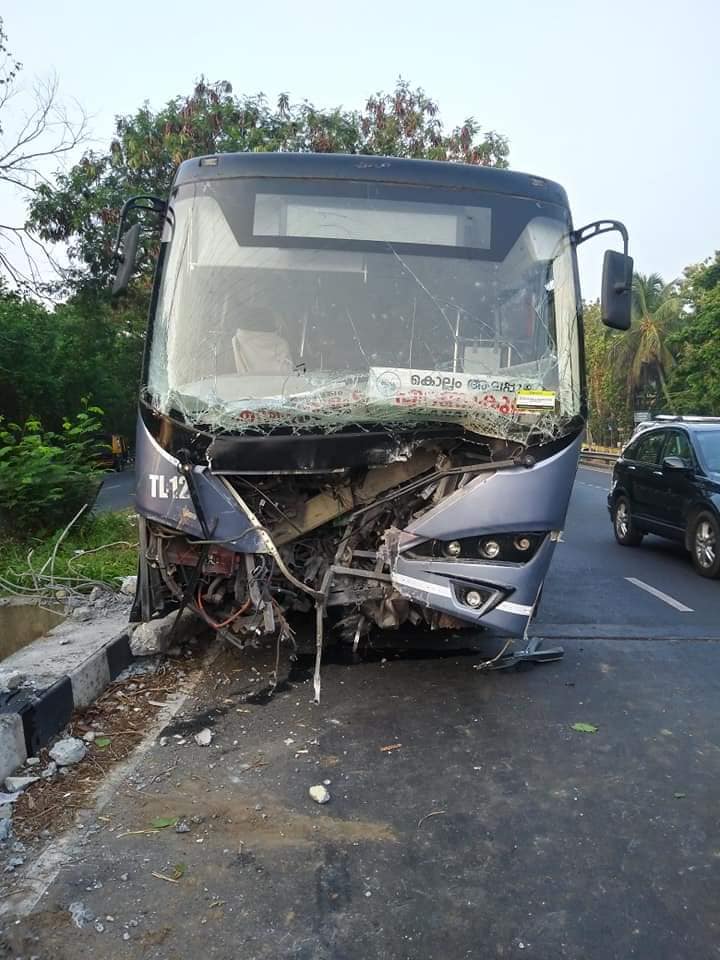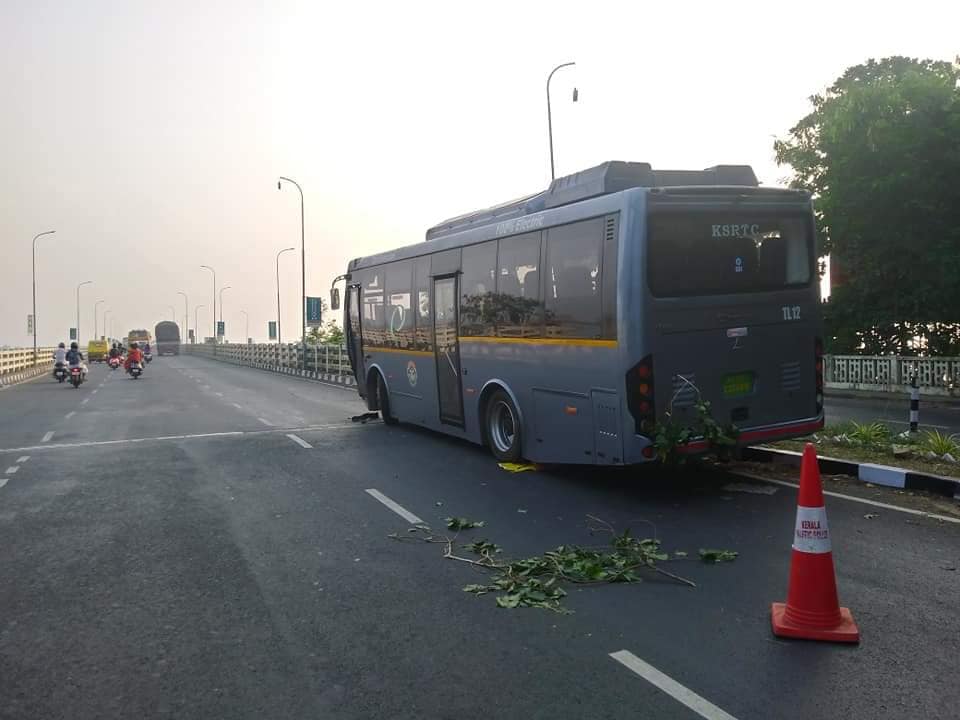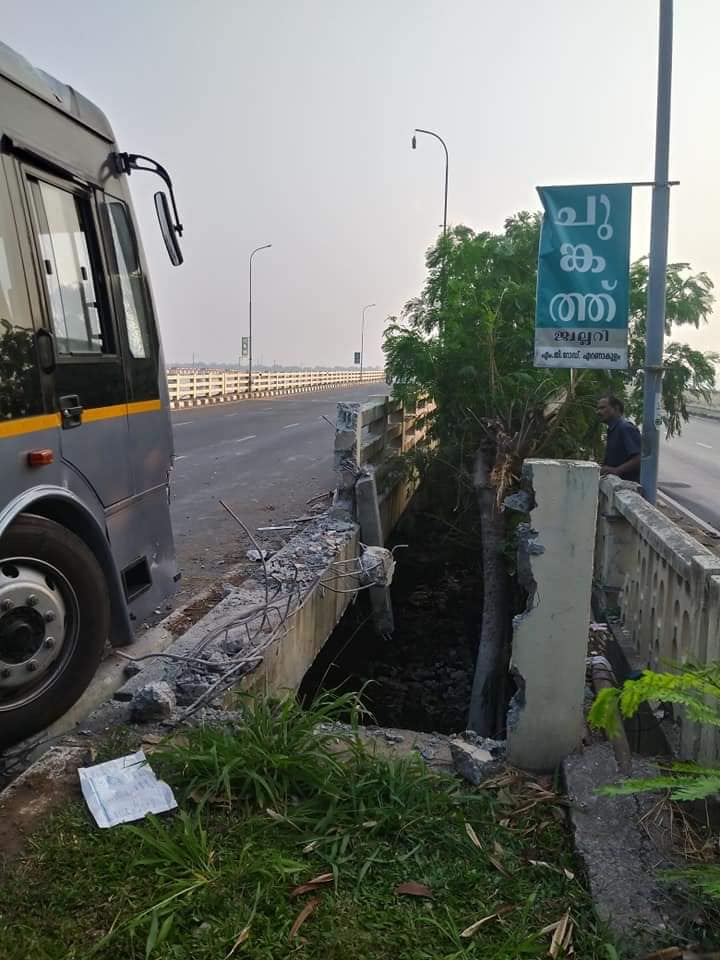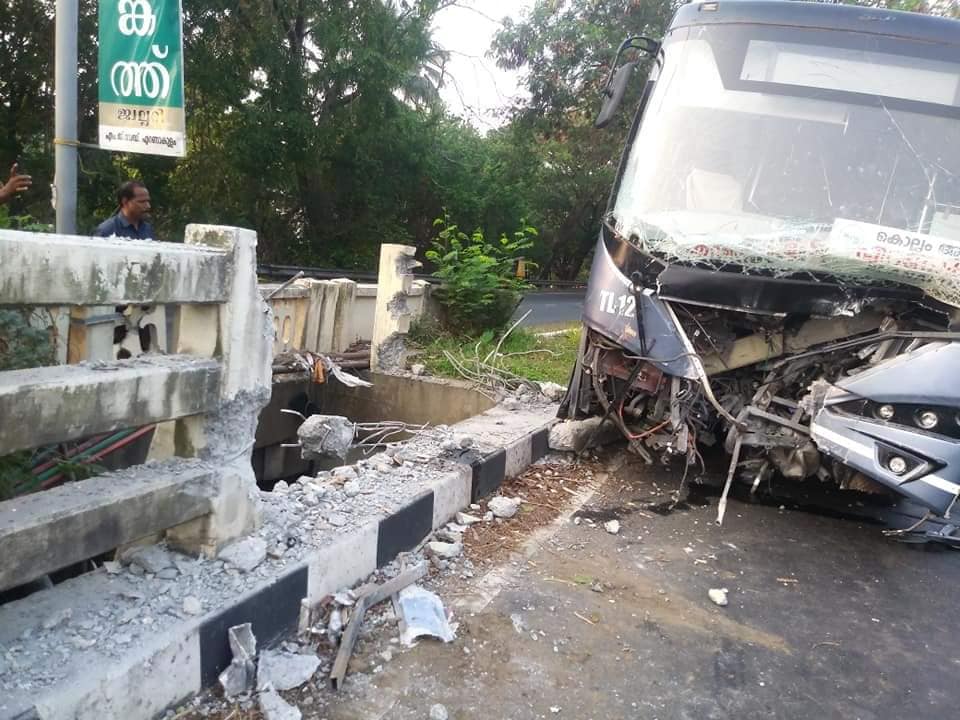 The Kerala State Road Transport Corporation (KSRTC) on the month of February marked a major shift to green fuels by deploying battery-powered air-conditioned buses in the 220-km Thiruvanantha-puram-Ernakulam section even as it appeared to have lost steam with respect to its initial initiative to run buses on compressed natural gas (CNG).
The buses started journey from Thiruvananthapuram central bus station to Ernakulam, the battery chargers of one bus died down when it reached X-ray Junction (Cherthala) and another at Vytilla. Earlier, the services using the 10 e-buses were conducted profitably in the Pamba-Nilackal service during the tenure of former Tomin J. Thachankary as managing director.
As per the contract, the e-buses, having a length of nine metres, will be operated by the contractor for which the corporation will pay Rs 43.20 per km. The fleet-owner will provide driver and also meet maintenance expense while the corporation needs to just provide electricity.
The buses have 34 seats and can run 280 kms in a single charging. It takes four hours for normal charging and one-and- half hours for fast charging. Though the top speed is 120 kmph, the same is restricted to 80 kmph.