IndiGo female staffer makes misbehaving man touch her feet in viral video
IndiGo Airlines is in the news again. In a video that has gone viral, an air hostess who appears to be wearing IndiGo airlines' uniform is seen making a man touch her feet after he allegedly misbehaved with her.
The incident happened on Saturday night outside Hyderabad airport. The female airline staffer can be heard saying "Touch my feet! Bend. Bend. Bend. Touch my feet!" in Telugu.
It has been alleged that the man and his friend had chased her when she was heading to the airport from the parking lot to report for her morning shift. The female staff noticed a traffic policeman and complained to him. The policeman took the men to a police post at the airport.
One of the men can be heard pleading with the women with folding hands and offering to touch her feet if she spared them. Moneycontrol could not independently verify the video.
Police officer Ramesh Naik, as per the NDTV report, said that the female staffer did not file any complaint when she learnt that they were students. But, the police anyway booked them for causing a nuisance and kept in custody for a few hours before they were let off. IndiGo said that the men were drunk and they misbehaved with the female ground staff which led to them being handed over to police.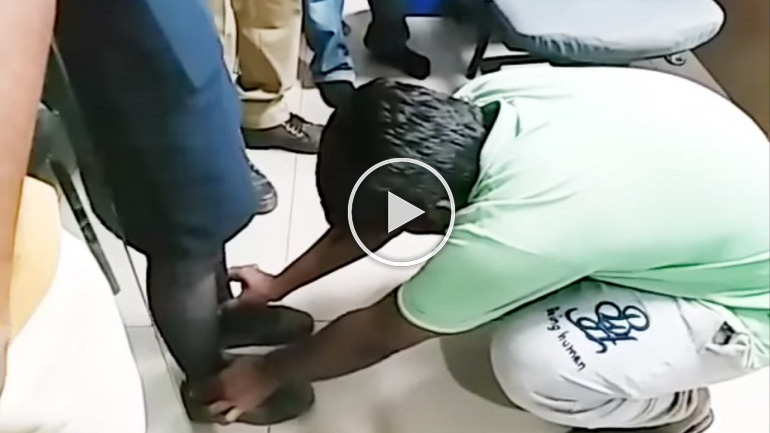 IndiGo has seen several incidents lately in connection with passengers.In a separate incident that occurred on October 15, a passenger was manhandled by IndiGo staff on the tarmac. IndiGo had to apologise for the incident after a video of the whole incident went viral earlier this month.