Venad passengers to get a better travel
A refreshing change awaits passengers of Venad Express that connects Thiruvananthapuram Central to Shoranur.
Southern Railways is gearing up to give a pleasant surprise to the passengers of the popular train by introducing a 40-crore modern rake with coaches aesthetically designed and having a host of people-friendly features.
Being clueless about the train's location and how far it is from the destination of each passenger will soon be a thing of the past. LED display in the coaches will now show the approaching station five kms in advance based on the GPS data provided. The passengers will also be alerted through the LED display once the train reaches the station.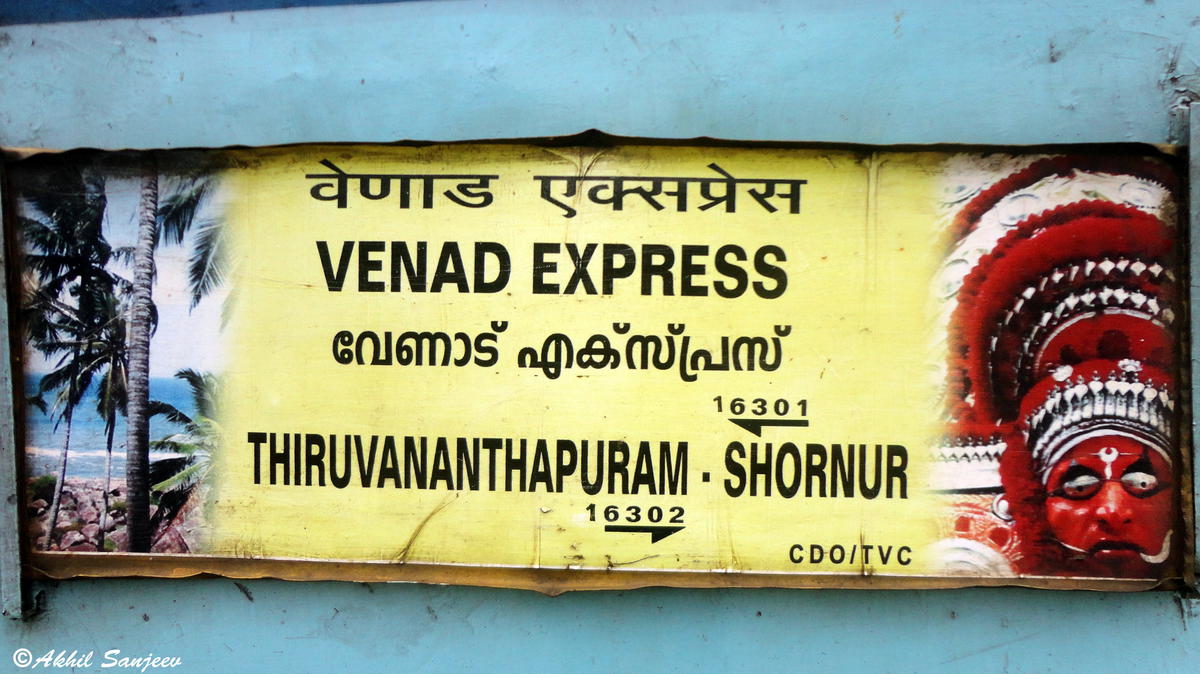 For the benefit of the commuters, LED display boards have been provided in the coaches to display the train number, name, and source and destination railway stations.
"The rake is parked in Kochuveli and is being spruced up. This is the first-of-its-kind modern rake the division has got and it will start plying from Thiruvananthapuram Central on Wednesday onwards," Divisonal Railway Manager Prakash Butani told.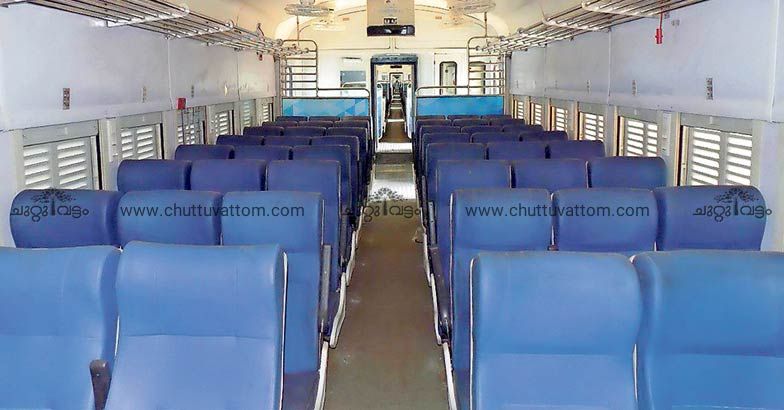 Built at Integral Coach Factory (ICF), Chennai, the 24 coaches of the 'ICF-Centre Buffer Coupler (CBC) rake' is furnished with improved interiors, ergonomically designed seats, and bio-toilet fitted modular lavatories.
A more vibrant and pleasing and long-lasting polyurethane light ash and blue colour with unique red stripes in the centre has been given in the exterior to facilitate easy cleaning.
Mosaic design vinyl flooring and bucket type chair car seats with individual foldable snack trays in the centre seating portion of AC coaches and polycarbonate interior panelling provides better aesthetics and convenience.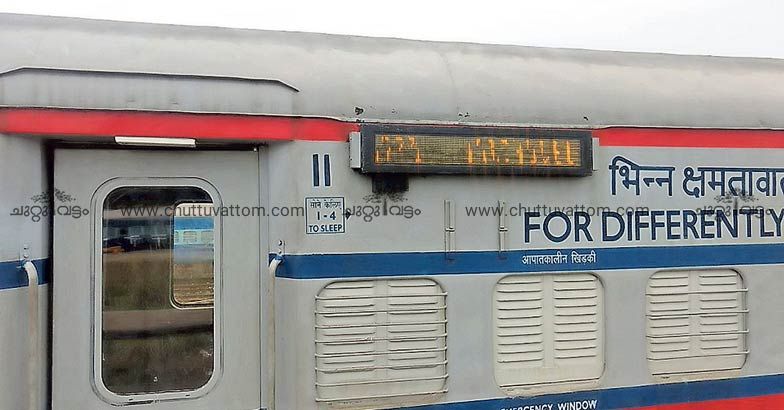 As Centre Buffer Coupler (CBC) has been provided to enhance safety and to draw 24 coaches, the rake is anti-telescopic.
The three AC coaches are provided with latest design roll-down curtains and the washbasins are of sleek design, permitting easy movement in the doorway area. There is also a concealed dustbin. The modular lavatory has stainless steel panelling, concealed dustbins, and convenient health faucets.
LED Lights, Modular Switch Boards, Laptop/Mobile charging points and LED based signages are the other features. The rake has one luggage coach and brake van, 18 second class (non-AC) chair car, pantry car, three AC chair car and one second class disabled-friendly (divyang) with luggage coach and brake van.
Photos – Akhil Sajeev & Manorama Online.
Source:-http://www.thehindu.com/news/cities/Thiruvananthapuram/venad-passengers-to-get-a-better-travel/article22645472.ece