TVM-Kanyakumari rail line doubling and electrification approved
The Cabinet Committee on Economic Affairs (CCEA) Wednesday approved doubling of tracks of three railway lines and their electrification in Tamil Nadu and Kerala.
The Committee chaired by Prime Minister Narendra Modi has approved the construction of a electrified second line between Vanchi-Maniyachchi-Nagercoil via Tirunelveli, Madurai-Vanchi and Maniyachchi-Tuticorin, and Thiruvananthapuram in Kerala and Kanyakumari.
All the three projects are expected to be completed by 2020-2021.
"This will not only speed up the operation of goods and coaching trains, but also provide additional capacity for meeting the increase in traffic in future," a railway ministry release said.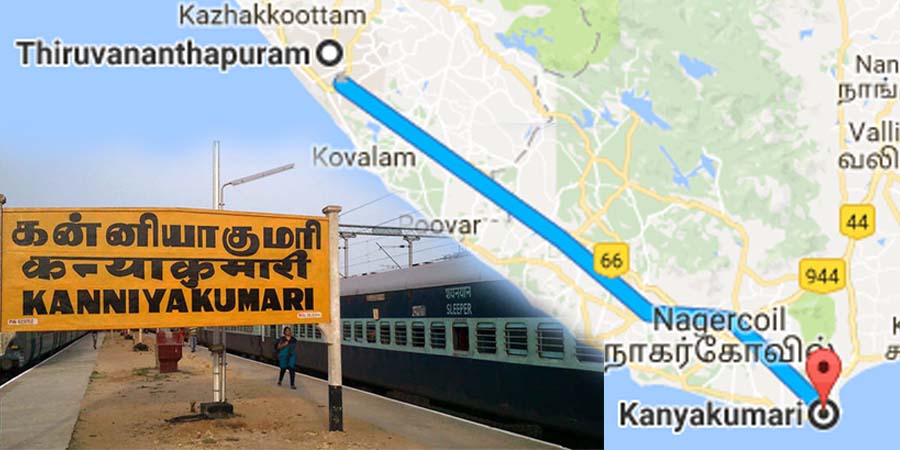 The CCEA approved doubling of line and electrification between Thiruvananthapuram and Kanniyakumari. It is a 86.56 km stretch and the estimated cost of the project is Rs 1,431.90 crore.
According to the release, the present line capacity of the Thiruvananthapuram-Nagarcoil section of this route has already saturated which is causing heavy detention to trains moving towards Kanniyakumari and Chennai.
"Line capacity of this route needs to be enhanced to meet the demands for additional trains and smooth movement of trains through the route. Hence, doubling of Thiruvananthapuram and Kanyakumari line needs to be taken up," the release said.
The estimated cost of the Vanchi-Maniyachchi-Nagercoil via Tirunelveli project will be Rs 1,003.94 crore. It is likely to be completed in four years time, it said.
The project, a 102 km line is an important trunk route serving southern end of Tamil Nadu and Kerala. The section is heavily passenger-oriented which also serve the goods traffic from nearby ports.
The project between Madurai-Vanchi and Maniyachchi- Tuticorin will meet the demands for introduction of additional trains for this area to serve increasing tourists arrivals and the ports' traffic.
The total length of the line will be 160 km and the estimated cost of the project will be Rs 1,182.31 crore, it said.