Loco Pilot : Responsibilities and Nature of Duties..
RUNNING STAFF OF INDIAN RAILWAY MEANS THOSE WHO WORK FOR SAFE & EFFICEST MOVEMENT OF TRAINS. THOSE WHO WORK ON LOCO IS LOCO RUNNING STAFF & TRAFFIC SIDE EMPLOYEE WORKING AS INCHARGE AS GUARD IS TRAFFIC RUNNING STAFF.
LOCO RUNNING STAFF: – Loco running consists of
LOCO PILOT (MAIL/EXPRESS),
LOCO PILOT (PASSANGER),
LOCO PILOT (GOODS)
SHUNTING LOCO PILOT
ASSISTANT LOCO PILOT
Loco running staff those booked to work the train, must have the complete road learning of that section for which loco running staff were given road learning in three trips. During this 3 trip learning loco Rg. Staff must take learning of road and signals with their proper locations, stations halts, level crossing gates (signaled and non-signaled gates, manned or unmanned gates). Averagely there are signals after every 1.5 kilometer distance and gates averagely after every 1.3 km, no. of bridges(over-head & under bridge).
Nature of duty of loco running staff remains unchanged as compared to all other category of Indian railway. For Ex. previously ticket reservations were manually prepared maintain record by reservation clerk. And after completion of duty they have to count no. of selling of tickets & amount manually. Now they are doing all the reservations on computer and they are getting full data about no. of reservations and amount of the tickets on computer in a short time. Similarly station masters signals operating panel system instead previous lever operated track points & signals. Pathway inspector now checking track through ultrasonic machine instead of previous manual check.
Now they have TTM( TRACK TESTING MACHINE) for track testing & lifting & packing. Whereas in loco running staff duty, the duties of running staff which was perform in the previous days, still remain same in present modernized railway. Not only this there is enhancement in duties by physically & mentally. For ex. When loco running staff booked to work for clearing stabled train load from road side station, loco pilot along with guard of the train must check the load & calculate brake power % and make brake power certificate in writing & copy of that to be given to station master. Then only station master will give line clear to that train. Similarly there is heavy expectation of Rly admn. That loco pilot must troubleshoot the fault of locomotive in 20 minutes during the course of duty. Whereas the loco maintenance staff takes 4 hours even though they have all facilities for check & countercheck.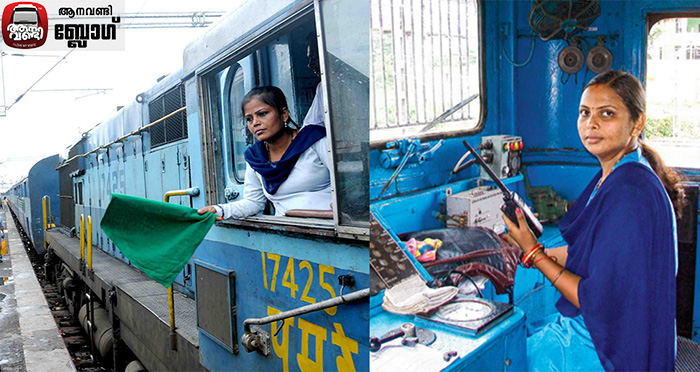 Loco running staff has to do following work after sign on for duty.
1) To read safety circulars, safety bulletin, technical circulars, driver instruction, caution order, chalk parts, and divisional circulars.
2) To check the loco carefully while starting from yard. And on main line staff changing, check the loco within 10 minutes along with assistant loco pilot.
3) Read the caution order carefully in which sectional track work progress with temporary speed restriction is mention.
4) Check the repair book of loco about any remark for any locomotive trouble.
5) Check the brake power certificate whether it is valid or not.
6) Check the oil level (diesel, lube oil, compressor oil in case of diesel locomotive and transformer oil, GR oil, compressor oil, exhauster oil in case of electric locomotive.)
7) Check the under truck of locomotive containing traction motor and their cardium compound, TM safety bolts and all other safety fittings. 12
8) Check brake pipe pressure continuity test with guard.
9) After getting departure signal, loco pilot must start the train and run the train as per the aspect of station signals.
10) Loco pilot must have sharp look out. While on run he must observe all permanent & temporary speed restrictions.
11) Duty of loco pilots is very much strenuous. For ex. When loco pilot working on high speed train, he have to work for 400 to 500km at a stretch without any halt. During the run he cannot even release his urinal pressure.
12) Loco pilot must always ready to notice
a) any track defect through jerk or lurch,
b) any unusual with self or others train. He must be mentally prepared for precautionary remedies as per the general & subsidiary rules and accident manual directives. It itself is sufficient to mental stress of loco pilots.
13)In Indian railway, no employee required to update his knowledge other than his department. Whereas loco running staff must have not only the knowledge of his train operation but also must have knowledge about pathway engineering, carriage & wagon technical problem, signal and telecommunication problem, traffic dept, safety dept, locomotive maintenance dept, commercial dept.
14) During the performance of duty, loco pilots are giving outstanding performance by increase in sectional average speed, punctuality, safety, security & productivity.
In addition to this, loco pilots also saving electrical/fuel (now a days most precious) energy in coasting by his driving skilled.