Indian Railway's first solar-powered train: All you need to know
Indian Railways today have launched its first solar-powered DEMU(Diesel electrical multiple units) trains from the Safdarjung railway station in Delhi. The train will travel from Sarai Rohilla in Delhi to Farukh Nagar in Haryana. By doing this, Indian railway has become the first among the world to use solar panels as the grid in the trains.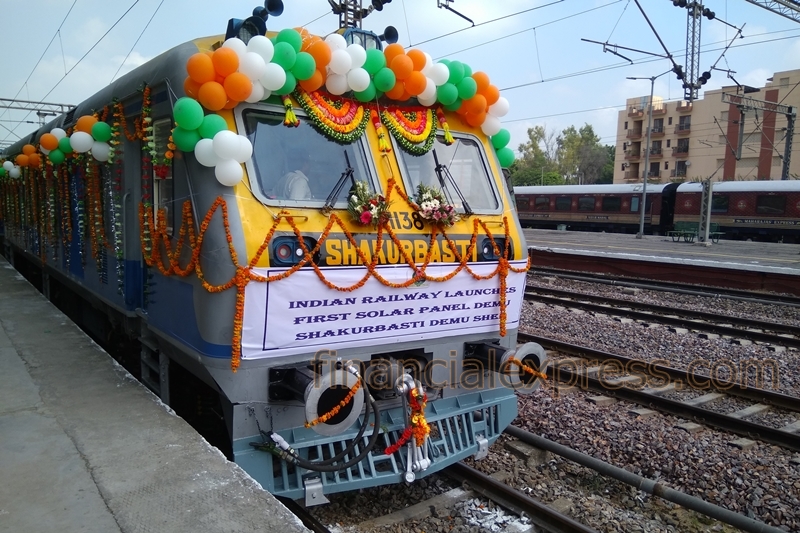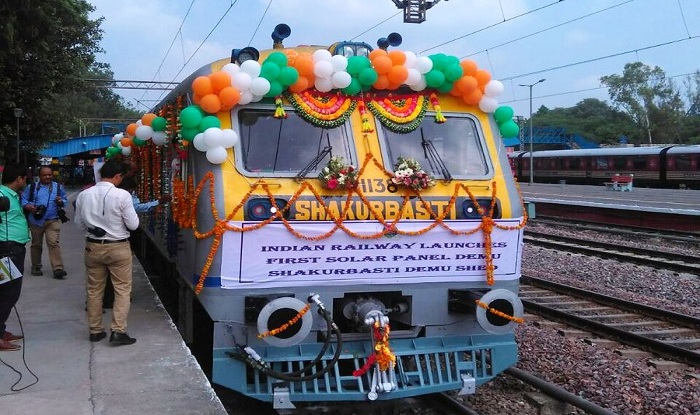 It consists of 16 solar panels which are fitted in six coaches. Each of the solar panels will produce a power of 300Wp (Watt peak). The solar panels which are fitted on the trains are manufactured under 'Make in India' initiative and will cost at ₹54 lakh. The train has a power back-up and can run on battery for at least 72 hours.
In last year's railway budget, Railway Minister Suresh Prabhu had announced that railways would generate 1,000 MW of solar energy in the next five years. Solar-powered DEMU trains are part of this plan.
The railways will be introducing nearly 50 more solar coaches in the coming days, first in the urban trains and later in long-distance trains as well.
According to the CEO of Indian Railways Organisation for Alternative fuel, Ravindra Gupta, the railways will save approx. ₹700 crore once the full project is implemented. He added that it would save 5.25 lakh litres of diesel and will simultaneously save ₹3 crore per train in the next 25 years. The solar power will help in reducing 1,350 tonnes of carbon dioxide emission per train in 25 years.