How To Reach Dudhsagar Waterfalls?
There are a lot of ways to reach Dudhsagar falls near Goa, Located at Goa-Karnataka border, the view that you get here is an unforgettable experience. It is a four step waterfall, falling from the high altitudes of Western Ghats. Dudhsagar waterfalls is also considered as the fourth tallest waterfall in India. If we say, it is a very smooth trip to this spectacular place, it would be wrong. Reaching Dudhsagar waterfalls is not a very easy task. You need a proper planning.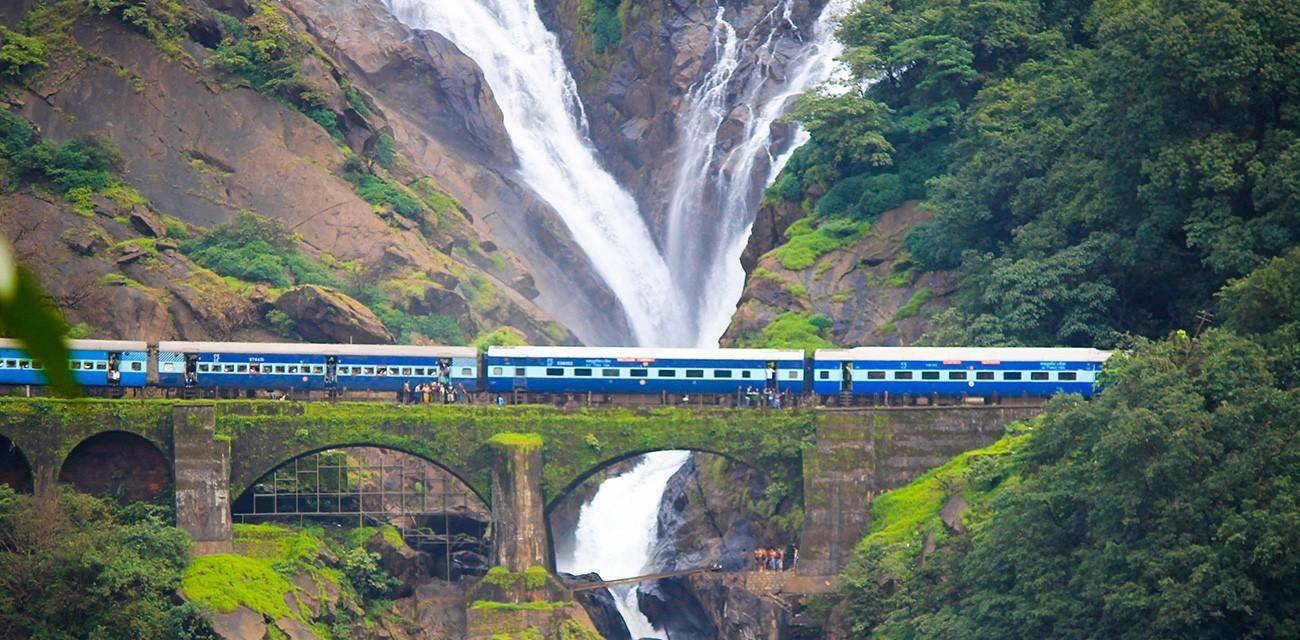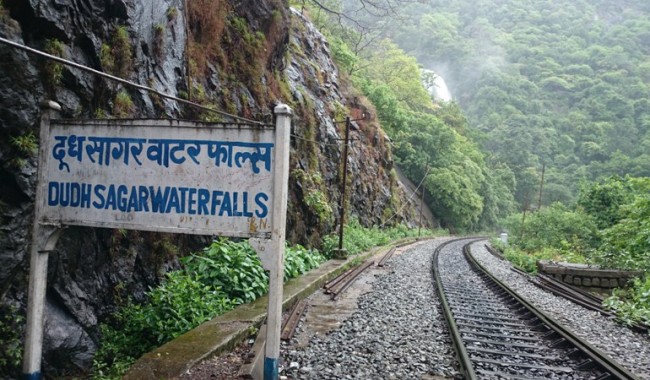 How to Reach dudhsagar falls
You cannot reach directly to the waterfall. You will have to make break journeys. You need to take a train to Londa junction. From there you have to take a local train/bus / taxi to Kulem. From Kulem your trek to the destination starts. From Londa junction to Kulem, it takes around 3 hours to reach. And then there is a 12km trek to reach waterfalls. You won't be able to see the Dudhsagar waterfalls from far, but when you are just 1km away, you get the proper view of the waterfall.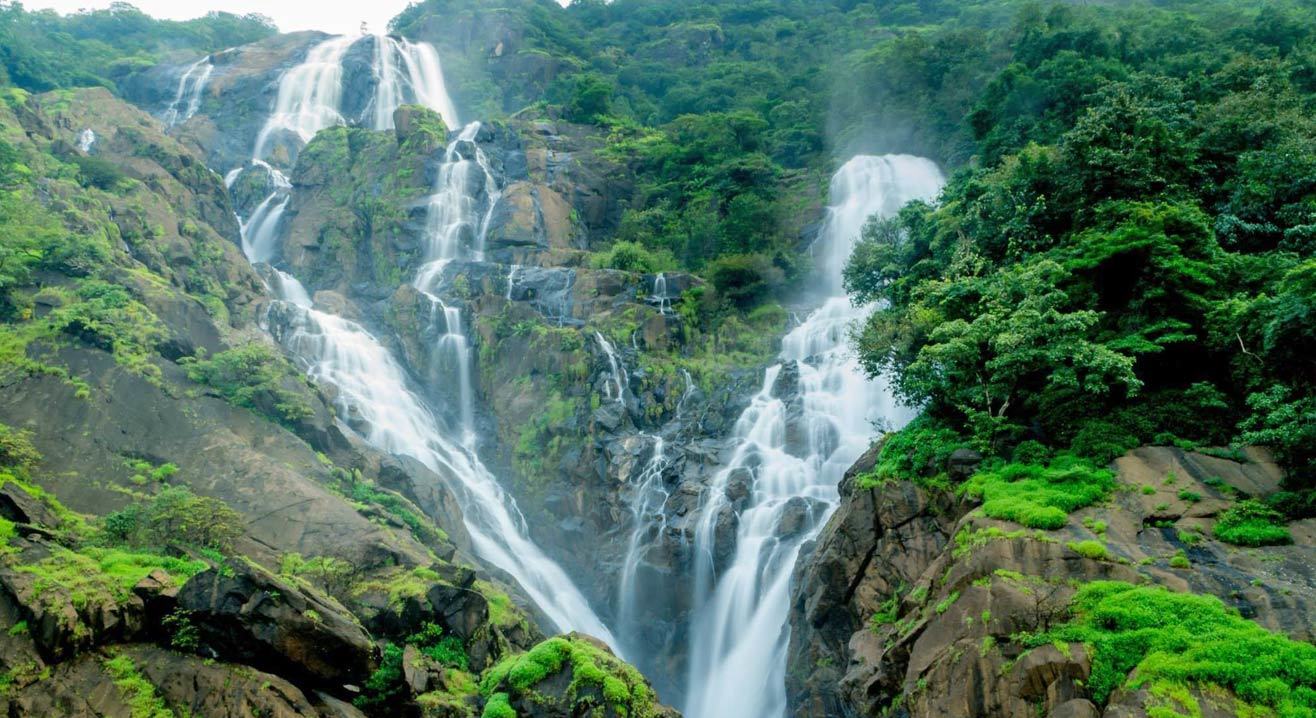 Reaching options from Goa
Some people reach Kulem and prefer a trek, but for some trekking is not a very comfortable option. From Madgaon, you need to reach Mollem village by hiring car, train or luxury bus. It is 40kms from Madgaon. On reaching there, you need to hire a jeep along with life jackets. To have a road trip from Goa, you need to travel on National Highway 4-A.
From Calangute, Mollem village is around 65 kms. Vehicles are available there for groups. The view through the Mahavir Sanctuary is spell binding.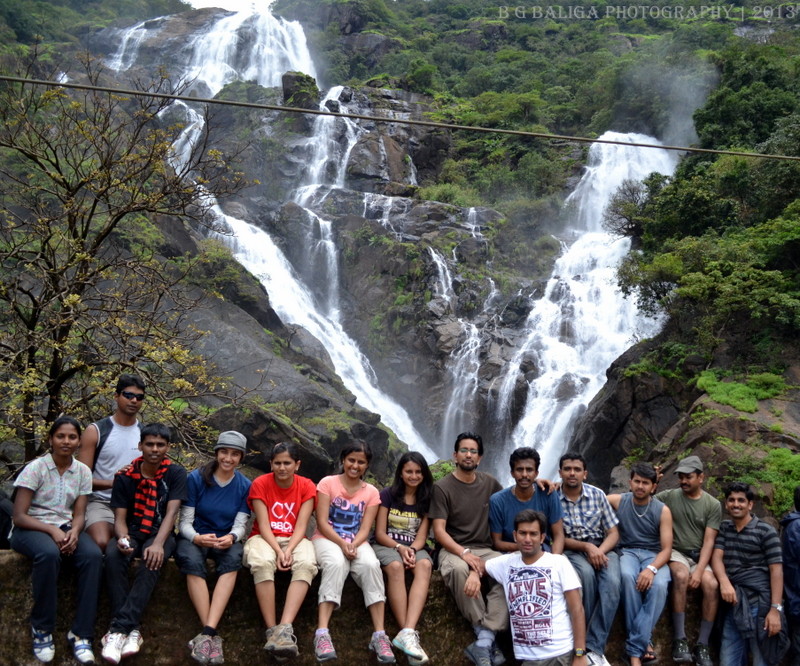 The nearest Station to the falls is Kulem. The route for rail to reach the falls from Goa is Kulem – Mollem (6 km) – Dudhsagar Falls. There are two trains a day that stops at Dudhsagar Station. The view from Amravati express is amazing.
Reaching from Mumbai
The best and the cheapest way to reach Dudhsagar falls from Mumbai are by bus. You can also take a flight or train to Goa and then continue with your trip to the waterfalls. All the interstate busses halt at Mollem Village and the park office is located there. From here you can hire a transport to reach Dudhsagar falls.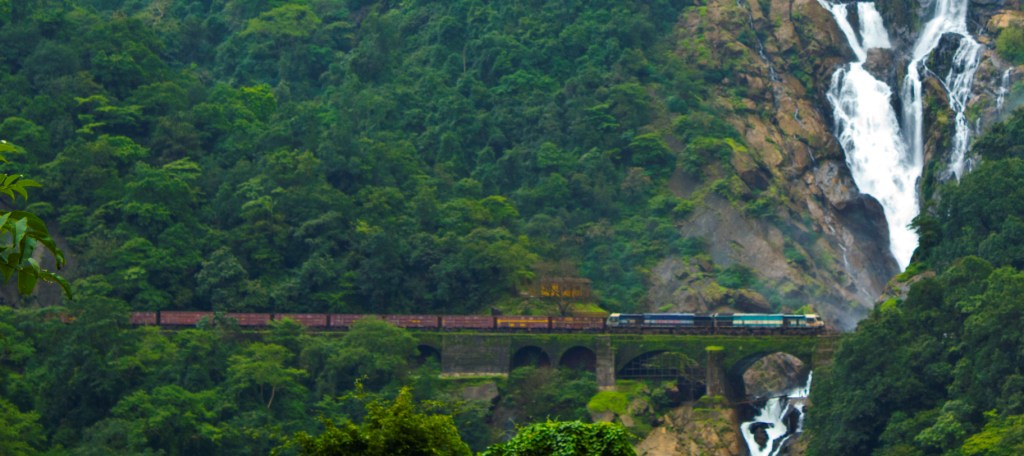 Best time to Visit Dudhsagar Falls
The best time to Visit Dudhsagar waterfalls is from the months of October to May. When the monsoon season is over, the water in the fall is in abundance. The route to reach Dudhsagar falls is simple amazing. It is so spectacular that you will fall in love with it. You can take bath in the pool at the bottom of the waterfall. It is so chilling that you will enjoy to the core. Don't wait, plan your Dudhsagar trip now.