How to get BMTC Passes and BMTC ID?
BMTC Monthly Bus Passes for Unlimited Travel : Monthly passes enable the pass holder to travel unlimited "travel-as-you-wish" trips from anywhere to anywhere as he/she wishes during one calendar month (1st of the month to last day of the month) on the buses of the specified class the passes are valid for. The passes are to be purchased at the beginning of every month. There are a number of types of monthly passes which are differentiated on basis of the types of buses they are valid on. Monthly pass fares will differ according to the type of bus it is eligible on.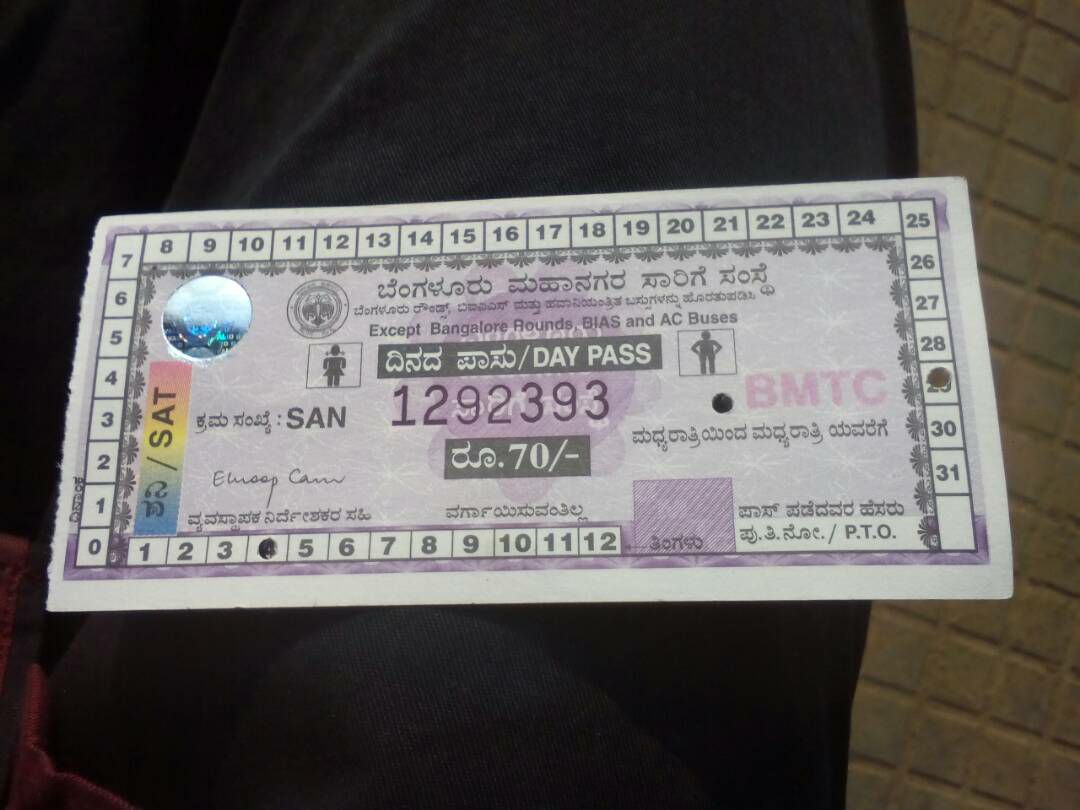 Pre-process requirements:
1. Valid Government recognised ID : Pan card, DL, Voters ID, Passport & Govt Employee ID
2. For the Student Concessional Pass:
– Submit an application duly filled and attested by the Head of the Educational Institutions along with the tuition fee receipt.
– From-To destination and change over place to be mentioned legibly/clearly.
– Production of tuition fee receipt for the current year for verification at the fee remittance counter is a must.
– A production of an ID card issued by the Education Institution is necessary.
– Prescribed fee accepted only in cash. DD/Cheques are not accepted.
– The above formalities need to be completed even at the time of renewal of 5 months passes.
How to get BMTC Passes and BMTC ID:
1. New passes will be available with the Conductor/Driver of the bus and at all bus stations and big stops in Bangalore from the 28th to the 5th of every month.
2. The BMTC ID can be procured from Majestic (KBS) and Shivajinagar Bus Stations from the pass issuance counters. Here is the procedure to obtain it at Majestic. You will need a pen, two passport size photos, a gumstick (preferred) and Rs.100.
3. Go inside the main lobby at BMTC Majestic bus station (at Platform 1, where the Volvos stop)
4. Go to the "Information Help Desk" and ask for the ID application form.
5. Fill up the application form and paste your photo in the space provided.
6. Go outside to the other side (left) of the lobby facing the road, and you will find a row of counters. Go to the counter marked "1050", hand over the application and Rs.100 and request for an ID card.
7. The official sitting there will give you a blank ID card.
8. Fill in all the details in the ID and paste your photograph. Don't forget to sign on the ID card.
9. Go back to the same counter and hand over the filled ID card. The official will countersign and stamp it with a BMTC seal.
10. Next, you will have to go back inside the lobby and take the stairs there to the first floor. A guy will be sitting at a desk with a laminating machine. Hand over your card to him and he will laminate it (for free).
Your BMTC pass is ready! If you want, you can buy a pass holder for Rs.10 from the shops there.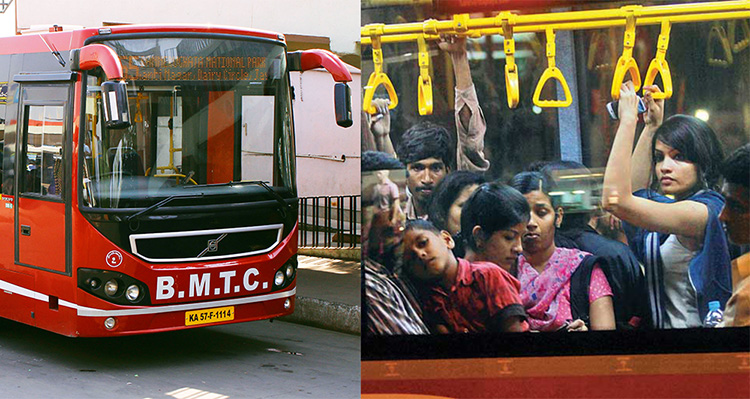 Monthly pass issuing counters at BMTC Bus Station :
Kempegowda Bus Station
M.S. Building
KHB Colony
Rajajinagar 1st block
Malleshwaram
Basaveshwaranagar
Kamalanagar
NR Colony
BIAL Airport
Nandini Layout
Do remember: (important points )
Pass Issue timings: Student concessional passes are issued between 08:00 am and 05:00 pm at all centres on all days except Sundays and General Holidays.
Pre-printed application forms are made available at the Enquiry Counters of all major Bus Stations free of cost. Photocopies of applications/paper cutting copy/typed applications/downloaded copies from website are all honoured.
To avoid inconvenience from unnecessary rush and crowding at the counters, the period of pass issue is spread over a period of three months.
Helplines:  
Divisional Traffic Officer, Kempegowda Bus Station , BMTC: 080-22952311/080-22952314
Assistant Traffic Manager, Shivajinagar Bus Station: 080-22952321/080-22952324
Control Room: 080-22952422/080-22952522
Chief Traffic Manager(opn ), BMTC, Central offices: 080-22952534 / 080-22952588
Call Center No : 12667 / 080-22029935
Toll Free Number : 1800-425-1663
Disclaimer: * This information is subject to periodic government policy / process change. Kindly contact the concerned department to crosscheck for recent updates, if any.