How did this Maruti Baleno end up on the roof of a house?
Ever wondered how far your car could jump if the situation arose? Well, most of us needn't jump our cars in daily traffic, and our cars aren't really race ready. But here's a report from the hills of Himachal Pradesh that ended in a perfect landing.
Initial reports point to loss of control. The incident occurred in Sarkaghat of Mandi district. The Maruti Baleno in question would have had to be at a considerable speed to maintain flight after taking of and make a landing on the roof. It's a good 20 feet or so. The car got its flight due to the road barriers.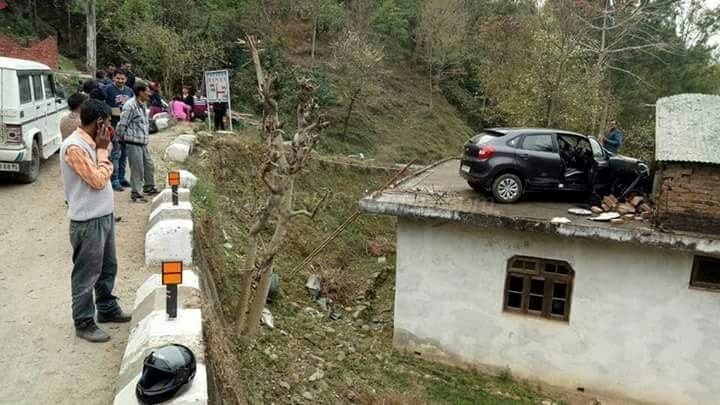 Despite the loss of control and road jumping, injury was at a minimal. While damages to the Baleno can only be assessed at a dealership, the car did bang into a part of the construction on the rooftop, bringing it down. The only reason, this Maruti Baleno managed to stay on top of the roof was because of that small cabin.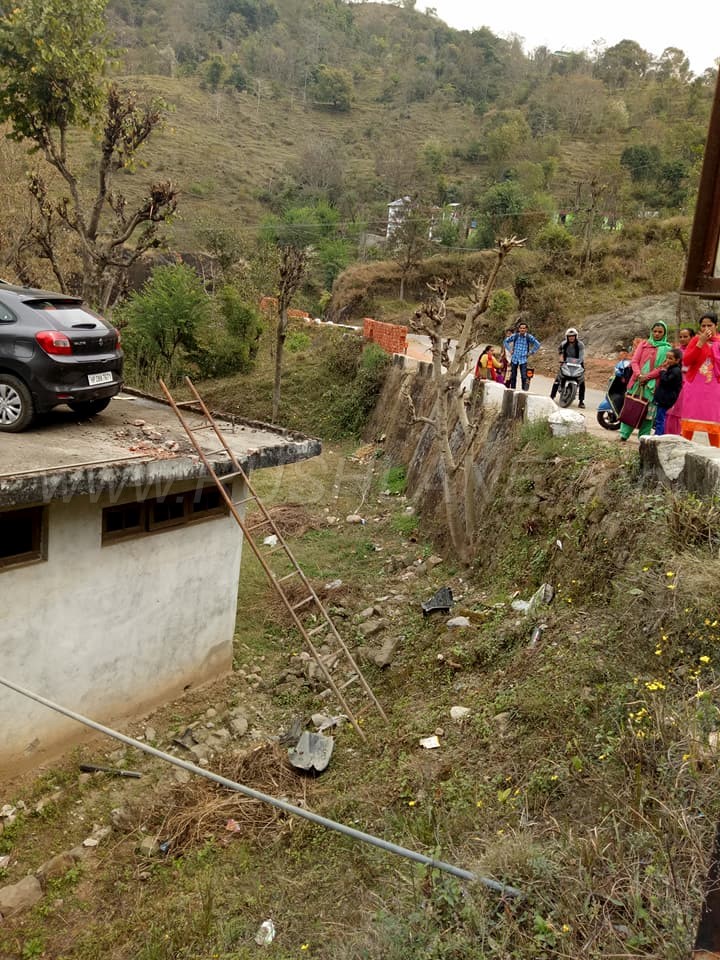 If it was not for the cabin, the car could have sped off the roof and ended into the valley 100s of feet below. Luckily no one got injured in this mishap. The driver has survived without any major injuries.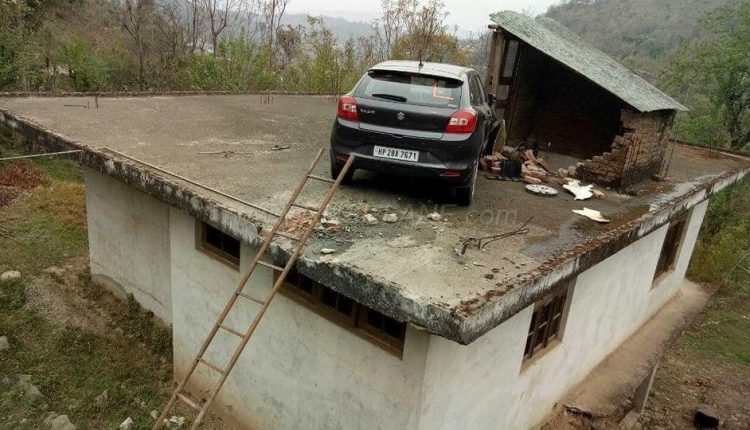 If the rooftop landing surprised you, so will the ingenious plan to retrieve the car. Locals came together swiftly to place three metal beams from the road to rooftop to create a strong base upon which concrete slabs were placed to create an impromptu path for the car to be driven from onto the road.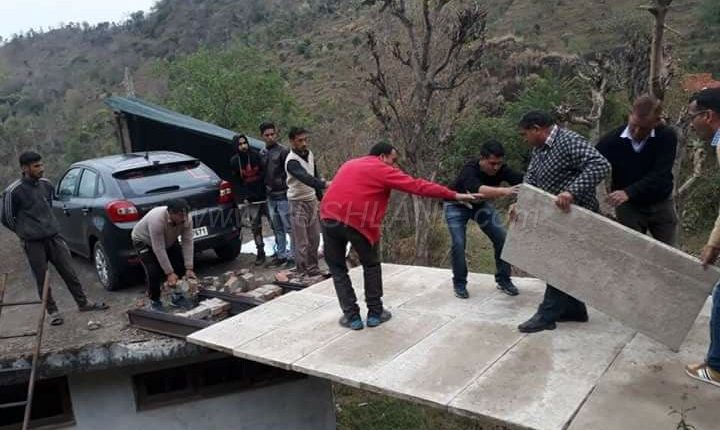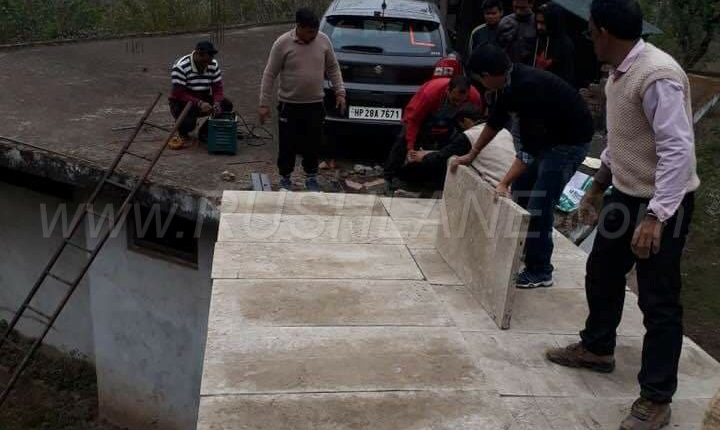 The car in question belongs to Mr Bansi Lal Rana. It is the Delta variant of Baleno, which is powered by a 1.2 liter petrol engine. This engine delivers 83 bhp @ 6000 RPM and 115 Nm @ 4000 RPM via a 5 speed gearbox.