Even as the Onam rush is expected to increase soon, many non-AC buses are not operating in the district. At least a dozen buses which ply along the Ernakulam-Piravom, Paravoor, Kothamangalam and Angamaly routes have been docked up for want of repair.
The Kerala State Road Transport Workers Union (KSRTWU) has alleged that the failure in timely maintenance of KSRTC buses by the companies which provide the fleet has resulted in the situation.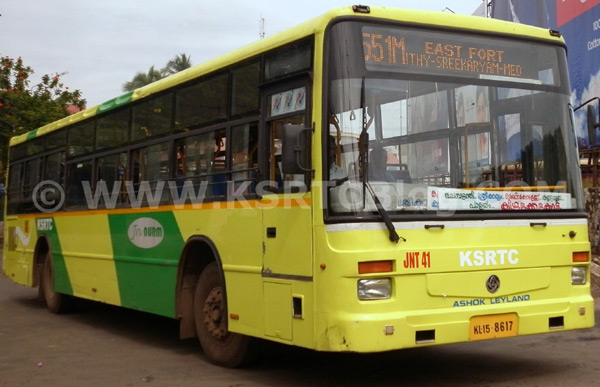 "There is an agreement between the Corporation and the companies that any damage will be repaired for two years based on the warranty period. However, whenever we send the buses for repair to the authorised centres of these companies, we don't receive them on time. For example, at the Ernakulam depot alone, two non-AC buses, sent to the authorised centres of the company, have not been returned for over the past one month," said state secretary of the Kerala State Road Transport Workers Union A V Francis.
The situation is the same for even the ordinary buses of the KSRTC, with repairs pending and the buses either not plying or running in poor conditions.
"Because of the delay, the services cannot be operated on time. In order to avoid delay, we fix minor damages at the KSRTC Aluva depot itself. However, many-a-times, shortage of spare parts in our depots is a huge problem," he said.
According to officials with the zonal depot in Ernakulam, the situation is the same across the state.
"These companies don't receive much financial benefits for repairing the buses of the KSRTC fleet. So, they don't give priority to our buses which results in untimely repair. We cannot control the situation. Steps should be taken at the chief office level," the official said on conditions of anonymity.
Meanwhile, the KSRTC Ernakulam depot is forced to cancel low floor-AC bus services on Sundays in the city due to shortage of bus conductors.
Source: New Indian Express