Though the government has extended the time period of super deluxe bus permits in the state, half of these buses are not being operated by the KSRTC.
According to sources with the department, 15 out of the 30 super deluxe inter-state buses are lying parked in several depots, including Ernakulam, Kottayam, Thiruvananthapuram and Kozhikode.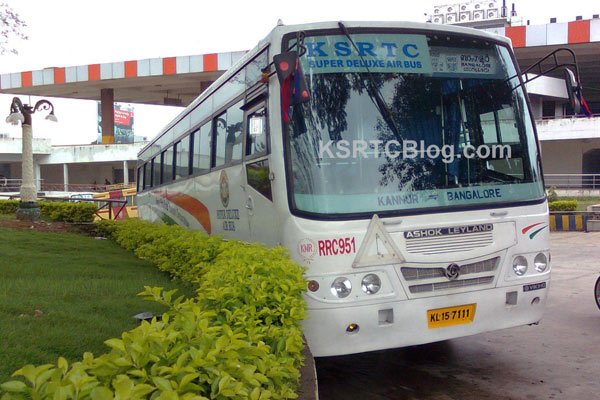 As most of the trains are nearly reserved due to Onam season, Malayalees residing in bordering states have to depend on bus services offered by other state transport corporations to come home.
This is a huge blow for the KSRTC which could have operated the super deluxe buses to cash in extra bucks during the Onam season.
The permits of all the buses were due to be cancelled this month. Last month, the KSRTC management had submitted a request to the state government seeking extension of the permits for super deluxe buses in the state.
Based on the request, a government order was issued on August 12 to extend the time period of super deluxe bus permits to three months. Apart from super-deluxe services, even super express buses being operated to Coimbatore, Kanyakumari, Mangalore are getting cancelled.
"Whenever we seek explanation from the higher officials, they tell us that the services had to be cancelled due to lack of permits or less passengers," alleged P V Chandra Babu, AITUC district president.
During the festive seaspn of Onam, such a move is made by higher officials at the management level to promote inter-state private bus sector, he said.
However, according to officials with the KSRTC, the super deluxe buses in the city were docked up on account of their annual certificate of fitness (CF) test, which was still pending.
New Indian Express