Blaming the Kerala State Road Transport Corporation for the poor management of AC-low floor buses in the
city, the Corporation authorities said the situation is the result of not following the guidelines issued by the Jawaharalal Nehru National Urban Renewal Mission (JNNURM).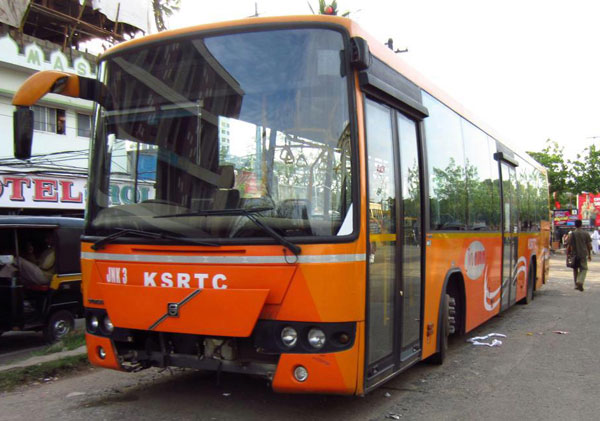 As per the JNNURM norms, it is mandatory to form a Special Purpose Vehicle (SPV) for running these buses in the city. "The buses are now fully operated by the KSRTC. The Corporation has been sidelined and they do not have any say in the management of the buses, which is against the JNNURM rules. Remember, it is through the Corporation that the funds were channelised for the project under the Urban Transportation scheme," said a top Corporation official.
The buses were allotted as per a detailed project report (DPR) submitted by the Corporation. "The DPR was prepared by NATPAC and it clearly specifies the need for setting up an SPV, the company, which will manage the services. But that did not happen," he said.
The official also pointed out that similar companies were managing bus services in nearly 50 Municipal Corporations in the country.
"The Corporation is the authorised body to prepare the route map. The then Council, two years ago, had prepared a route map, approved it and submitted to the government. But it was not considered, and the government had decided to entrust the management of the buses with KSRTC," the official said.
The bus service, which was actually allotted to conduct services within the city limits, was later extended to all parts of the district like Angamaly, Muvattupuzha and Perumbavoor. With the UDF coming back to power in the state and getting a majority in the Corporation council too, it was expected that an SPV will be formed for controlling the operation of low-floor AC buses and semi-low floor buses in the city.
"Without proper management, we fear that the buses will soon be seen rusting in the garages," the official said.
A total of 42 Volvo buses were introduced in the city out of which nine buses are not conducting services now.
Source: New Indian Express