THRISSUR: Kerala State Transport Corporation's (KSRTC) plan to launch 18 buses connecting Thrissur and Ottapalam towns has been hanging on fire for the last two years.
The chain bus service of KSRTC (Kerala State Transport Corporation) was announced in 2010 in order to increase the revenue and to have a presence of KSRTC in this 34 km route which is monopolised by private buses.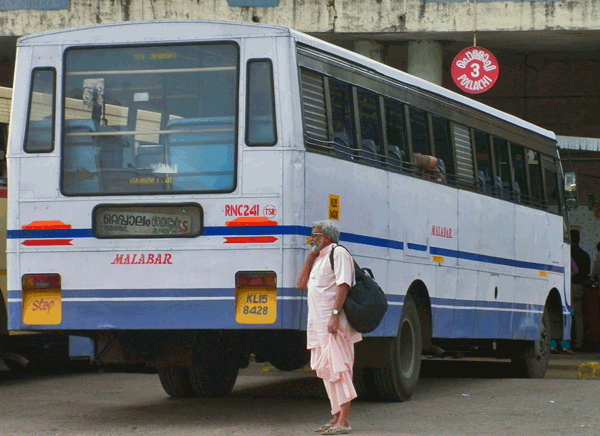 Easter Yashika, Thrissur zonal manager of KSRTC said, "The shortage of buses restricting KSRTC to introduce the chain service to Ottapalam. Following the opening of Chamravattom Bridge, we were asked to introduce service to Malappuram through this bridge. As we have introduced 40 buses in this route, it is difficult to launch chain service to Ottapalam via Shoranur. We could have more buses to introduce chain service to Ottapalam if we were not started bus service through Chamaravattom Bridge. We have been trying our best to get more buses".
With the introduction of chain service, KSRTC is expecting they can collect Rs 8000 per day from this route in the initial stage. Currently, thousands of passengers in this route have been depending on more than 50 private buses. Because of the poor condition of road in Kuthiran, many passengers avoid Thrissur – Palakkad route via Vadakkenchery and travel along Thrissur – Shoranur – Ottapalam – Palakkad. This has increased the number of passengers in this route and calls for more bus service.
Source: Times Of India