KSRTC plans to set up its second bus terminal at the Calicut University campus, about 25 kilometres away from city, while introducing low-floor AC buses and more ordinary services. The proposed terminal will also operate long-distance buses to other parts of the state. Sources at KSRTC's zonal office in Kozhikode said the proposal is in its preliminary stage and more discussions would be held in the coming days. "Officials talked to transport minister Aryadan Mohammed and now he wants to discuss this proposal with local MLAs, MPs and other local body representatives," sources said.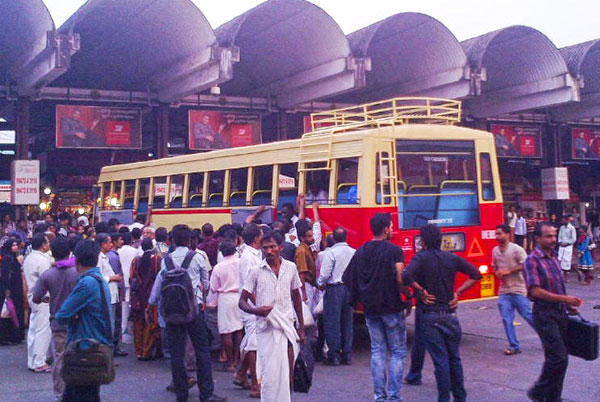 One month ago, district transport authority (DTA) chairman and Kozhikode collector K V Mohankumar had asked KSRTC to conduct a feasibility study for starting low-floor AC bus services. The study report, which was recently submitted to KSRTC's managing director, highlighted the practical difficulties and the major hurdle cited in the report was the parking space.
KSRTC aims to tackle two problems with the proposed bus terminal, land acquisition and accommodating more city services at its Mavoor terminal, which will begin operations within six months, as all buses from Palakkad and Thrissur can halt at the proposed terminal. Passengers can use circular city services to reach city and return. The other reason was that officials felt that the parking space at Mavoor Road would be insufficient to accommodate all KSRTC buses that operate from Kozhikode.
But MLA A Pradeepkumar believes the proposal is not practical since it will not be the correct solution for the parking problem. "A bus stand, about 25 km away from the city, is not a practical suggestion. The terminal can be constructed in and around the city, as land is available," he said, adding that it would be cumbersome for long-distance passengers to catch city buses from the university terminal to reach Kozhikode.
Source: Times Of India