The city's public transport system is set to get a big boost with authorities deciding to add two more AC Volvo buses to the existingfleet of 42 buses.
According to the KSRTC officials, the buses will arrive from Thiruvananthapuram after the Regional Transport Officer's (RTO) office provides the permits.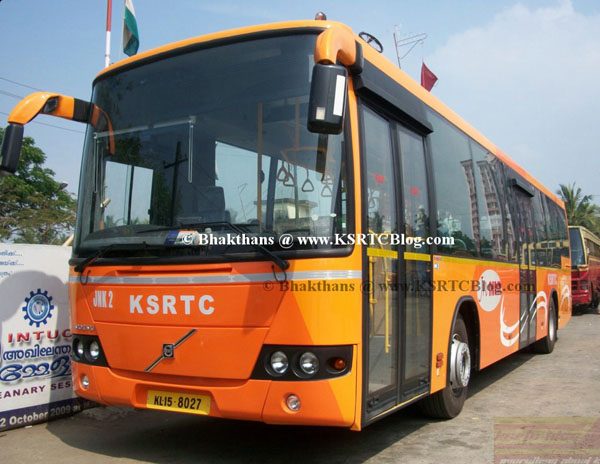 "At present, the buses are at Thiruvananthapuram KSRTC depot. They will be brought to Kochi the day before the services begin," said Ernakulam Assistant Transport Officer (ATO) C Venugopalan.
The buses are expected to ply through the Fort Kochi-Nedumbassery and Mattanchery-Perumbavoor routes. "Currently, there is a huge time gap between the running times of the Volvo buses. We decided to introduce new buses to alleviate the woes of the public. There is a huge public demand for Volvo buses, especially in the Perumbavoor and Nedumbassery areas and we are confident about receiving a good collection," he added. The Volvo buses will have special service to the Nedumbassery airport so as to cater to the needs of tourists and passengers. The buses are expected to run a morning, afternoon and evening trip each in these routes.
Meanwhile, officials with the KSRTC said six more Volvo buses are planned for Kochi.
"As per the plan, Kochi is supposed to get 50 AC buses under the Jawaharlal Nehru National Urban Renewal Mission (JNNURM) scheme. We are striving for it. The officials at Thiruvananthapuram are also working to add more Volvo buses to their fleet, which is currently only 24," Venugopalan added.
Source: New Indian express