In the wake of the acute shortage of body-building materials that slowed down the rolling out of new buses, the management of the Kerala State Road Transport Corporation has directed regional workshop centres to procure steel locally and speed up the body-building works.
Though 625 new buses have arrived at the five workshops in Thiruvananthapuram, Mavelikkara, Aluva, Edapal and Kozhikode, nearly 400 of them have been lying idle for the past five months.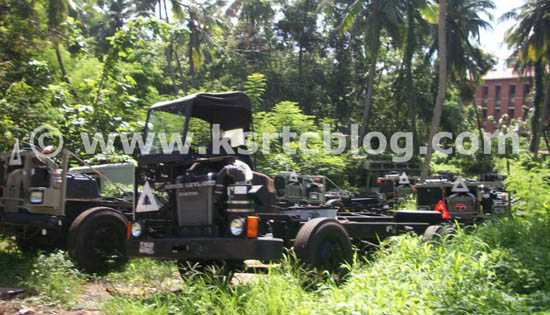 Till last year the raw-material supplier was Steel Industries Limited Kerala (SILK), the state-owned steel manufacturing company.
However, it did not participate in last year's tender, as it was not happy with the pending dues.
Subsequently two or three private firms that initially agreed to supply the materials backed out later over the rates.
Now the matter is before the court. "The management has directed the regional workshops to procure the steel locally and speed up the pending work.
Now we're mainly buying the material from Kozhikode and Kollam after considering the market rates at various places," an official said.
In the last five months, about 230 of the lot of buses have been fitted with chassis. That means less than 40 buses a month.The chassis building work of a single bus requires 700 kg.
Procuring the material locally will add to the financial burden of the corporation but it has no choice with the contractors backing out from the agreement.
Many of the announced services, including the 100 Thiru-Kochi services are delayed due to wait in the body-building works.
Source: Deccan Chronicle