Kerala Tourism will soon launch Hop-On/Hop-Off bus services in the State capital to provide sightseeing options to tourists who want to explore Thiruvananthapuram with a more flexible schedule.
Such services are popular in Delhi, Jaipur, a few other cities and abroad. The Hop-on/Hop-off services come close on the heels of the Kerala State Road Transport Corporation's Heritage City Tourism in the capital, operated on two double-decker buses in the State-owned fleet.
Kerala Tourism will deploy five air-conditioned low-floor Volvo buses, to be procured under the JNNURM, for the services within the city.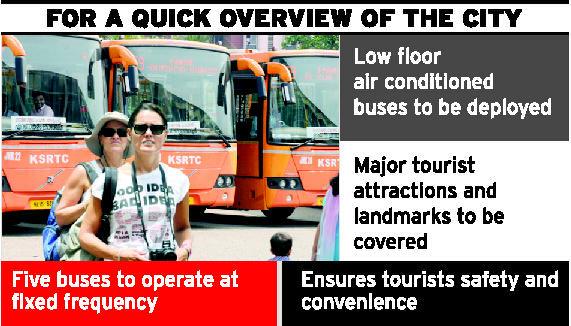 Tourists can board or alight the buses,which will be operated continuously, at any of the pick-up/drop-off points. The buses will cover the beach resort of Kovalam, East Fort, Shanghumughom, Veli tourist village, Akkulam, Napier Museum, Zoo, Science and Technology Museum, and other landmarks.
They will have comfortable seating arrangements, conceptually designed interior panels, tour guides, audio guides, online booking facility, and onboard ticketing facility. Tourists can alight and board the bus from any place using a single ticket. They will have the freedom to plan their itinerary and explore the landmarks and tourist sites at leisure for any period of time.
As per the plan, the five buses will operate in the designated circuit at fixed frequency. The marketing and ticketing of the Hop-On/Hop-Off services will be carried out by Kerala Tourism and the crew will be from KSRTC.
Administrative sanction has been given for the project and a sum of Rs.61 lakh has been allocated, official sources told The Hindu. A similar service using luxury boats along waterbodies in Kochi is also being planned this year.
The delay in commencing the services is owing to failure to reach an agreement over the amount sought by the KSRTC for the bus services. The Transport, Urban Affairs, and Tourism Ministers will meet soon to sort out the issue and kick off the services. Minister for Tourism A.P. Anil Kumar said Kerala Tourism will go ahead with the project and purchase buses to begin services if the proposal with the KSRTC does not work out.
Source: The HIndu