Bangalore. On the heels of a recent news report citing an IT employee fainting after an auto driver asked 'only' for meter fare, another incidence has come to light.
The fainted employee was treated in bus itself as the traffic jam did not allow him to be admitted to any hospital
Since the time Bangalore's bus fares have been hiked, authorities have been expecting backlash from commuters. To their surprise, this news has brought mixed feelings in the BMTC canteen. Yesterday an IT engineer cum MBA fell unconscious on his way to work, which is just 2.5 kms from the place where he stays.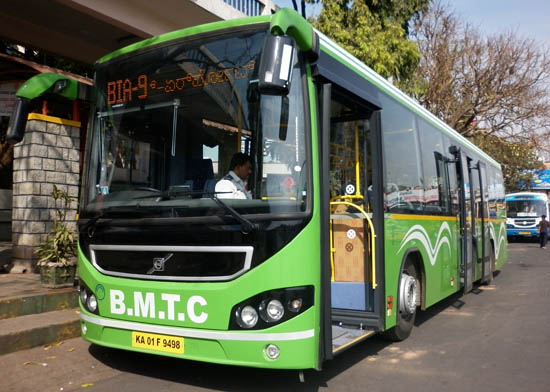 Anal ( not that English one, say it in Hindi 😛 ) Singh( name changed to protect identity) was travelling by route number 500ZD when he fell unconscious, he didn't sustain any physical injury. A few co-passengers agreed to speak to us and threw light on this incidence. One claimed that Anal was shocked and started sweating profusely when Bus Conductor returned his due change.
Anal's friend who travels daily along with him said, "Anal is an IIM graduate and has been in Bangalore for the past 6 months, he has been using public transport even before Veerappa Moily asked us to", he added " Anal's bus fare turns out to be ₹25 (AC bus) and the conductor used to write 75 behind the ticket. Since there was no course in IIM to hone his skills in public transport 'change' management, he often forgot to collect change".
As per conservative estimate, Anal has lost around ₹15000 till date ( inflation adjusted). He was often found crying next to the bus stop and passer-by used to throw change at him, which minimized his loss to ₹14876.25.
His roommate said, " Anal has always been a big Amitabh Bachchan fan but still he started picking coins thrown at him. It all started with the autowallahs, who used to charge him thrice of meter fare, calling it the fair-price. As there was only 1 credit course on Bargaining ( 4th Sem, he got placed by then) at the IIM, Anal wasn't good at it".
When we got in touch with the bus conductor (thanks to our network of informers all over the city), he apologized for his mistake, he has been hiding in his home-town fearing backlash from fellow conductors. He said, " As per our standard operating procedures, we are not supposed to give change back for any denomination, until the customer asks for it at least thrice or if its a beautiful girl".
Wiping his tears he said, " I have brought bad name to our community by giving exact change to that innocent looking boy…" and he ran and disappeared in the woods. Our reporter could still hear him crying and yelling at himself.
Anal is now out of danger but might have to undergo therapy to overcome this shock.
IIMs refused to comment on this story as they are busy with CAT.
Source: Faking News, First Post