It cost Kerala transport development finance corporation (KTDFC) an additional Rs 1.5 crore every year for the past five years in the construction of bus terminal-cum-shopping complex at Thampanoor. According to the data obtained via RTI, the project cost escalated by Rs 6.16 crore during the course of the project
.The project, which began in 2010, ought to have been completed by 2012, however, the work is still going on and a definite date for start of operations is still uncertain. Going by the information furnished by KTDFC, 98% of work in the main block has been completed and the administration block has already been handed over to KSRTC after completion.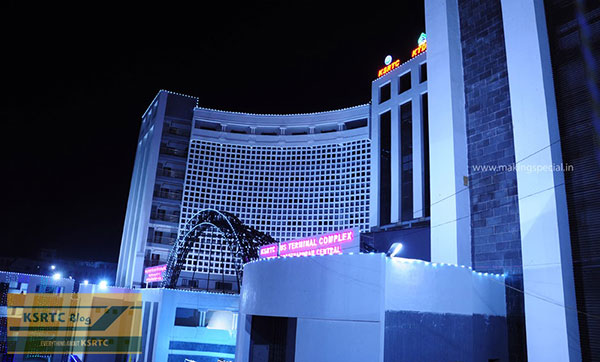 Officials, however, pointed out that there is more work left than what is claimed. On many floors, even the plastering is not completed, the wiring looks rudimentary with pipes seen outside almost on every floor. As per the data, Rs 1.99 crore was spent on supply, installation, testing and commissioning of escalators and elevators.
At present the escalators, covered with dust, are in still mode with no proper maintenance system for the upkeep of elevators. KTDFC MD Usha Devi Balakrishnan held KSRTC responsible for cost escalation. "At every point in the course of the project, KSRTC kept suggesting modifications. Each modification naturally resulted in cost escalation," said Usha. However, she said she didn't remember a specific instance where a modification had to be incorporated which escalated the original estimate.
The original plan envisaged completion of the project at a cost of Rs 54.31 crore in two years. Officials of KTDFC had earlier blamed incidents like accidental death of a labourer, delay in approach road widening, unpredictable rains and shortage of labourers for extending the deadlines.
KTDFC went for tenders twice to find takers for spaces spread across 10 floors. Second round of tendering resulted in 40 tenders and now it will be up to the occupants to complete the remaining works. "Delay in processing tenders was mainly because of the fact that we received TC Nos only two weeks ago. Now, money will be received from the interested parties and shop spaces will be opened," said Usha. When pointed out the incomplete plastering work she said that the occupants will have to deal with it.
As regarding lack of basic facilities like waiting room at the KSRTC block, she said that KSRTC never mentioned such a requisite.
"We were only responsible for implementing the scheme as per the needs of KSRTC. Ladies's waiting room was never suggested by KSRTC," she said.
News: Times of India