KSRTC Pampa station has launched inter-state special service to Thenkasi and Palani. For its Thenkasi service, KSRTC has deployed four super fast buses and two super fast buses, to Palani from Pampa.
KSRTC has deployed a low-floor Volvo service from Chengannur to Pampa and would be launched in a couple of days, KSRTC Pampa special officer Manoj said. He said the response to Volvo special schedules to Thiruvananthapuram, including low-floor buses, was overwhelming .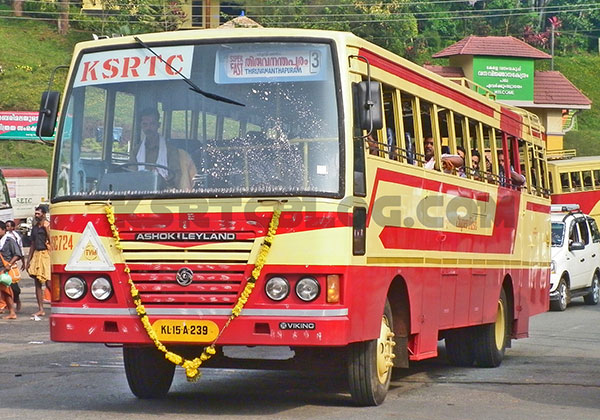 Manoj said the Pampa-Nilackal service recorded an all-time increase to 7,952 during the period-ended December 4 as against 7,700 schedules during the same period in the last pilgrimage season. The Nilackal chain service generated a record collection of `2.07 crore during the same period as against `1.52 crore during the corresponding period in the previous season. An aggregate of 77.93 lakh pilgrims used the chain service during this period as against 72.39 lakh during the same period last season.
More Details @
KSRTC Pamba SM Office: 0473 5203446
KSRTC Pamba: 0473 5203445