Hardly a week is remaining for the commissioning of the state-of-the-art KSRTC bus terminal set up at Mavoor road. But, the building has not yet obtained the building number provided by the Kozhikode corporation office here so far due to delay from the part of KSRTC authorities in submitting the No Objection Certificate (NOC) from the fire and rescue services department.
Officials with the corporation said that the KSRTC authorities have not submitted the final NOC from the fire and rescue services (FRS) department along with the application submitted to obtain the building number.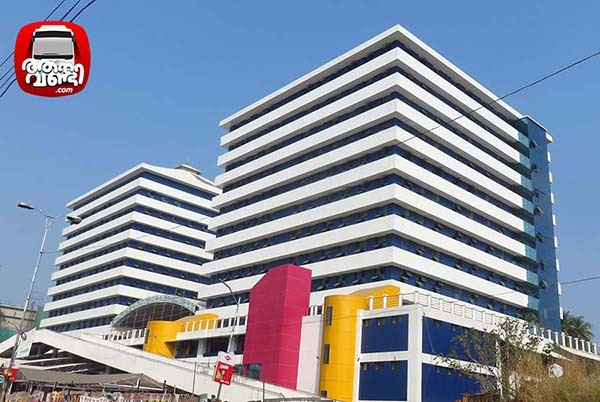 The KSRTC complex needs to get an NOC from the office of the commandant general of FRS to get building number. A final NOC from FRS is mandatory to issue building number for any building since it deals with the safety of the public.
The joint venture of KSRTC and Kerala transport development finance corporation (KTDFC) is spread over an area of 36,036.47 square metres. Around Rs 55 crore has been spent to construct this structure.
The building had also encountered problems in getting building permit from the corporation due to delay in getting approval from the chief town planner for the layout of its sub buildings. The government later issued exemptions for the plan under the Kerala Municipality Building Rule in return of the 26 cents of land donated by KSRTC to the public works department for the development of Mavoor road.
Corporation superintending engineer K D Ajayagosh said that the civic body is not in a position to provide building number without the fire NOC.
"We will provide completion certificate and building number once they submit the NOC from the commandant general of the FRS.
The civic body will be forced to list the building as an unauthorized structure in case the concerned authorities fail to submit it even after the occupants occupy the commercial shops at the building. We have informed them about the absence of final fire NOC and they are expected to submit it soon," said corporation secretary B K Balaraj.
Meanwhile, R Rajeev Puthalath, deputy transport commissioner, north zone said that the authority has brought the issue to the attention of the government. "We have already taken steps to get the final fire NOC. We hope the government will intervene in the issue and the building will get the building number before the commissioning of the terminal on June 1," he said.
News: Times of India